Russia to counter NATO buildup in Eastern Europe – Duma official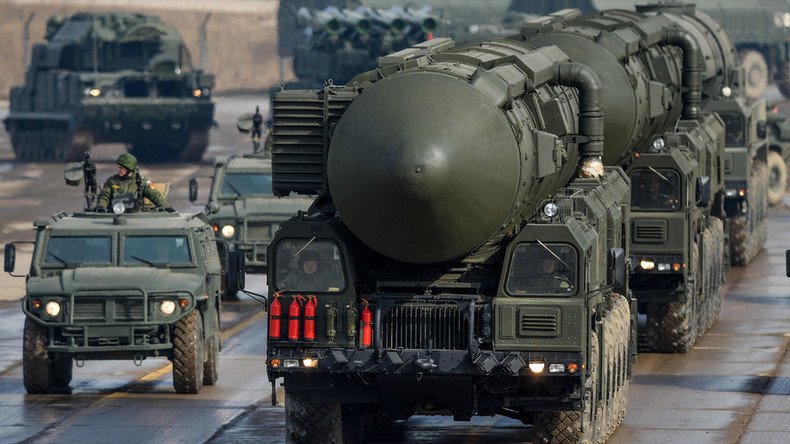 The deputy head of the State Duma Committee for Defense has called NATO plans to deploy additional forces to Baltic countries and Poland "an unfriendly step," adding that Russia would reply with more military exercises using its most advanced weapons.
"This increase of the military bloc is definitely an unfriendly step on NATO's part. It really poses a threat to the Russian Federation," MP Andrey Krasov (United Russia) was quoted as saying on Tuesday by Interfax.
"We must react to this by holding military exercises and by supplying our military forces with the most advanced weapons and other hardware," he added.
The statement came as a reaction to the words of NATO's Secretary-General Jens Stoltenberg, who announced on Monday that the bloc had plans to deploy four multi-national battalions in the Baltic countries and Poland. NATO commanders described the move as a reply to Russia's allegedly increased military activity near Ukraine and in the Baltic Sea region.
President Vladimir Putin's press secretary Dmitry Peskov told reporters on Tuesday that Russian military and special services are keeping an eye on NATO's activities in the vicinity of Russia's borders.
"Our Defense Ministry and all responsible services are duly watching all changes in the dislocation of foreign military forces near our borders. They analyze all changes and movements, and take measures to defend Russia's interests and protect its security," Peskov said.
Also on Tuesday, Russian mass media reported that Putin had ordered a major inspection of combat readiness for command and control organizations and arsenals of the Russian Armed Forces throughout the country.
Last week, NATO launched the Anaconda 2016 military exercise in Poland, which became the largest military maneuver in that country since Cold War times. NATO commanders claim the alliance intended to test its capacity against an enemy more capable and better-trained than the rebel groupings which the US and its allies have fought in Iraq and Afghanistan, and mass media and politicians interpreted this as an obvious hint at Russia.
To this, Russian Envoy to NATO Aleksandr Grushko responded that any allegations of Russia's planned attacks on its western neighbors were ridiculous. He added that it was very dangerous for NATO to start carrying out plans based on these false presumptions.
READ MORE: 'Absurd': Russian envoy to NATO ridicules allegations of plans to invade Poland
You can share this story on social media: