World politics in 2012: Guided by civilisational identities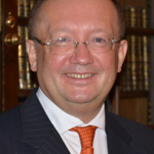 Dr Alexander Yakovenko, Russian Ambassador to the United Kingdom of Great Britain and Northern Ireland, Deputy foreign minister (2005-2011). Follow him on Twitter @Amb_Yakovenko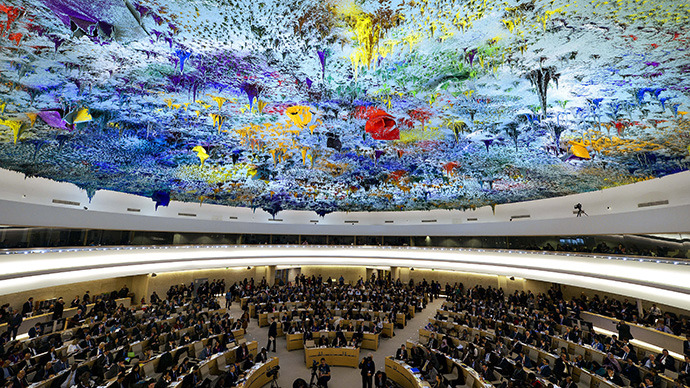 The year 2012 has confirmed the trends that we have been witnessing over recent years. The world is becoming more ...
The year 2012 has confirmed the trends that we have been witnessing over recent years. The world is becoming more interconnected and more turbulent. It is changing fast. Those changes do not follow a certain scenario, but rather defy all plans and forecasts. Fundamental transformation and, probably, upheavals, lie ahead.
Twenty years ago, it looked like the Western economic and political model would become a universal beacon meeting aspirations and defining development of all nations. The reality has been quite different. The Western model is itself in a state of systemic crisis. Developing countries seem to be the main beneficiaries of globalisation, while the developed world has seen economic crises, de-industrialisation and growing social inequality.
What is probably even more important, maintaining the quality of life achieved in developed countries is impossible without major economic restructuring and creating a new technological structure. Global competition is growing, focusing not only on natural resources such as oil or metals, but on human development in the first place. Nations that will not be able to live up to these new challenges risk being marginalised, losing their economic, and even political, independence.
This leads to a comprehensive balancing of the international system within the next 20 years. Once readjusted to the new reality, this system will surely be a multipolar one. The question is what shape it will exactly take and what it will take to make it sustainable and functional. In some areas, we may have to start from ground zero.
Assisting in establishing a truly fair, democratic and, ideally, self-regulating international order is a major long-term priority for the Russian foreign policy. But this can only be achieved through concerted actions by all the leading international players.
A major issue in current international relations is the increased role of civilisational identities. There is no 'clash of civilisations', but people around the globe, including the Islamic world and Asia, are more and more guided by their cultural civilisational roots. This may lead either to an increased conflict potential, or to an understanding of the need for all to cooperate on the basis of sovereign equality.
The global competitive environment simply acquires a civilisational dimension extending to developmental models and systems of values. It is, indeed, a radical change in the global landscape. Everyone will have to get over it and act on the assumption that business as usual, i.e. the way things were in the 20th and 19th centuries and earlier, is no longer an option.
A lot will depend on the behaviour of our Western friends. History has shown time and again that imposing political, social and economic models does not work and often leads to a backlash from conservative and even extremist forces. This only delays genuine democratic development. Moreover, forcible spread of democracy increases the risks of a global governance crisis.
We believe that rather than imposing one particular pattern, it is time that we agree on a set of fundamental values capable of underpinning the future partnership of civilisations. Shared values mean an inclusive and reasoned debate and a break with Messianism. Those values may be based on the timeless traditions, on the shared moral foundations of the major world religions, such as peace and justice, dignity, freedom and responsibility, integrity, mercy and compassion.
Of course, the more immediate task is to overcome the economic difficulties. Let economists lead the process, but for policy-makers it is crucial not to yield to the temptation to try military solutions, something we have seen so many times in history. This is all the more important now that we see force again becoming a major factor in international relations.
I am convinced that, understanding these challenges and focusing on cooperation rather than confrontation, we will be able to collectively overcome the current turbulent period, thus laying the foundations for a future world of partners. Hopefully, the year 2013 will see steps in this direction.
The statements, views and opinions expressed in this column are solely those of the author and do not necessarily represent those of RT.