Snub on the US makes Rousseff the favorite again for re-election in Brazil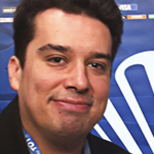 Mauricio Savarese has been a journalist since 2003, and holds an MA in Interactive Journalism from the City University London. A former reporter for Reuters, Yahoo! and Brazil news websites UOL and Globo.com, he blogs on Latin American affairs. He has covered two Olympic Games, presidential elections in Brazil and abroad, a papal conclave and general news stories. He spent three years as a correspondent, half of this time in Brasilia on political stories and the other half in London. He has contributed to RT since the June protests in Brazil, both in English and Spanish. He is also a partner in The Conteudo, a web content agency in Sao Paulo, and a freelance journalist specializing in politics and sport.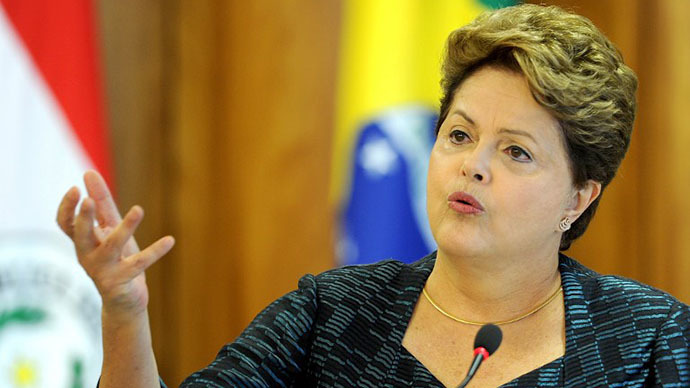 One year to go until the Brazilian elections. It was supposed to be dull. But the June protests created havoc in the political scenario of Latin America's powerhouse.
New players came onto the pitch and a shift in power became a bigger possibility. Now things seem to be going back to normal. That could mean a second term for center-left President Dilma Rousseff, and could prompt a thank you call from her to US President Barack Obama.

The key for her to be back on the driving seat is her snub on the United States, a poll suggests. Before the unrest during the Confederations Cup, Rousseff had a 79 percent approval rating. It plummeted to 40 percent in the beginning of September. Now it is at 54 percent. When asked about the main driving force behind Rousseff's recent increase in popularity, 21 percent of Ibope poll respondents mentioned the rift with the Americans for their spying on Brazil.

That hike in the polls couldn't have come at a better time for Rousseff. Brazil's bizarre political regulations state that politicians can leave their party to join another until one year before the elections. There is a whole industry of corruption, cooptation, and sometimes ideological standards behind that mechanism. Most politicians know where the wind is blowing and use this moment to bargain. Well, the polls say it clearly again: President Rousseff's popularity is on the rise.
Non-ideological governors, mayors, and congressmen that could be on the other side of the fence are now rushing to obscure parties. They think they can be in key positions in the next administration, since Brazil somehow manages with a presidential coalition. The sole reason for some to be on Rousseff's side is the chance of receiving a check to run their campaigns. Later on, loyal allies get juicier bits of government, no matter who is in power. The NSA scandal, which has brought shockwaves to Brazil, made it easier for these people to look patriotic too.
It isn't only the American spying that made it possible for Rousseff to get back on track. She has been more active in policymaking, and voters have surely noted - although the snub on the US was the most mentioned reason for the attention on her. Her program to import doctors to help within state healthcare has proven to be popular. Inflation is now tamed. Employment is still on the increase, despite the sluggish economy. The enthusiasm with the World Cup is back.

Her potential rivals are another reason why Rousseff is looking toward victory now. Former minister Marina Silva has two problems: she is 22 percent behind in the polls and can barely create her own party so she can run. Aécio Neves, who was supposed to be the leader of the opposition, hasn't even sealed the deal in his party.

If Rousseff had followed through with her scheduled visit to the US, that poll increase would be unlikely. If it weren't for the increase, the political status quo could get further away. Her chances in the election would still be good, but it could be much tougher. It looks like Obama and the NSA will get an ironic 'obrigado' from Brasilia next year.

The statements, views and opinions expressed in this column are solely those of the author and do not necessarily represent those of RT.