Sadiq Khan better cut the bravado: Covid-19 may have bought him another year in office, but hit his re-election hopes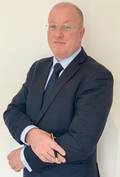 Damian Wilson
is a UK journalist, ex-Fleet Street editor, financial industry consultant and political communications special advisor in the UK and EU.
is a UK journalist, ex-Fleet Street editor, financial industry consultant and political communications special advisor in the UK and EU.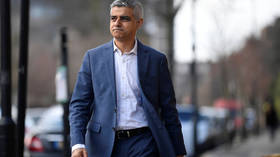 Humiliated by a £1.6bn government bailout for London's transport system, Sadiq Khan's hopes for the postponed mayoral elections could suffer a fatal blow unless restrictions are lifted soon and the UK capital recovers quickly.
At the start of the year, London Mayor Sadiq Khan was preparing to try and win a second term in City Hall – and with the duff selection of opponents on offer for the capital's top job, most pundits guessed he would secure another four years without breaking a sweat.
Then the coronavirus pandemic hit, and it was decided that the elections, which were initially due to take place at the start of May, would be postponed for 12 months.
Also on rt.com
'This guy is a joke': Sadiq Khan triggers Twitter after saying 'heartbroken' Londoners should be able to keep EU citizenship
Khan was handed a free pass on a fifth year in office without having to run the gauntlet of a tricky election. Tricky? Well, they always are, because just when you think it's plain sailing, your tightly organised ship can quite easily hit the rocks or be fatally holed in an unexpected storm.
So while the pause in the democratic process is understandable, it has also given London voters the chance to have a look at what Khan has – or hasn't – done since he was handed the job.
Ambitious plans falter
Of his more ambitious goals, turning London into a bona fide 'city that never sleeps' was right up there. It was going to have all-night drinking, eating and dancing. The underground was to run around the clock, and he would appoint a 'night czar' to delve into London's after-dark economy and exploit ways in which it might be harnessed as part of the overall plan to create a vibrant, attractive city of the 21st century.
Those were heady days.
After two terms of Boris Johnson, with his sky-high ambition for a new garden bridge across the Thames that failed but still cost £53m, and his loony stunts – one of which saw him stranded on a newly launched zip wire – this confident, diminutive son of an immigrant bus driver, and the first Muslim mayor of an EU capital, was a complete change of course.
Also on rt.com
Sadiq Khan's call for compulsory face masks on London transport provokes both fury and praise
Upon victory, the night czar was duly appointed. While most people expected an experienced business figure with a head for economics and finance, Khan bizarrely opted for New Jersey-born comedian Amy Lamé, known to just a choice few for her LGBT-themed performances and her job on BBC music radio.
The new mayor took on Donald Trump in a prolonged Twitter feud, responded to punters he met in the street who asked, "Are you Sadiq Khan?" with "No, he's much taller", and baited the government over policing bills and Brexit. He exuded confidence.
And now? Well, all that is dead.
Lockdown London is a city of empty streets, shuttered stores and closed restaurants, bars and cafes desperately relying on the government's furlough scheme until restrictions are eased and they can attempt to return to business. Whether they can even reach that point or will have to shut permanently is anyone's guess.
Financial turmoil
Needless to say, London's daytime economy is in turmoil. Never mind the night economy, which, now that high-living fun-seekers are no longer welcome, or daring enough, consists largely of lonely rats scavenging among the trash bins.
Tube passenger numbers fell so drastically it lost 90 percent of its operating income, while on the buses, the death of 20 drivers from coronavirus meant services were slashed and passengers were unable to pay their fares on board. That meant another revenue stream dried up overnight.
The city's public transport system is one of the few money-making options open to the London mayor, so this has devastated Khan's budget and he's been forced to make children pay for their previously free trips. Not a popular move.
Also on rt.com
DrillMinister on coronavirus: London Mayor Sadiq Khan makes me FEAR for my safety! (E882)
An even harder pill to swallow was going cap-in-hand to the government for a £1.6-billion bailout to protect the network and keep it operating.
The mayor's financial dependency on central government has been exposed and the prime minister, no real fan of Khan's, will take great pleasure in reminding London voters of his timely rescue package come next year's mayoral elections.
The Conservative candidate, Shaun Bailey, has been the winner here, and not just because of his debt to Johnson. Oddball former Tory Rory Stewart, who would have taken votes from Bailey, was forced to abandon his bid for mayor because he couldn't sustain campaigning for another full year. Every cloud...
While pre-pandemic Khan seemed a shoe-in for mayor again, the longer the lockdown remains in force, and the more profound its reverberations, the steeper the hill he has to climb next year.
As well as the near-6,000 deaths from coronavirus in London so far, the invisible killer could ultimately end up being responsible for the premature demise of something else: Sadiq Khan's time as mayor of this great city.
Like this story? Share it with a friend!
The statements, views and opinions expressed in this column are solely those of the author and do not necessarily represent those of RT.