Formula still works: Jojo Rabbit is an average film that would never get 6 Oscar noms if it wasn't about the HOLOCAUST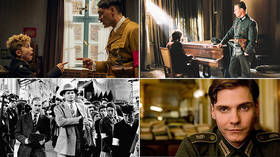 Long after it became a cliché, exploiting the Holocaust for easy Oscar nominations is still a thing – and Jojo Rabbit is prime evidence.
Directed by Taika Waititi, the comedy drama tells the story of a young German boy in the Hitler Youth whose imaginary friend is a whimsical Adolf Hitler. Jojo, the titular character, comes to question his Nazi beliefs when he meets a teenage Jewish girl his mother helps to hide in the walls of his house.
Jojo Rabbit is a mild misfire of a movie that never quite threads the delicate needle of comedy and drama that its bold premise requires. It isn't an awful movie, but it isn't perfect either, as is reflected in its critic score of 80% on Rotten Tomatoes and the fact it has only brought in $32 million at the box office.
With the film's subdued, even underwhelming, critical and financial results you would think it stood no chance of winning the biggest prizes… and you'd be wrong.
Jojo Rabbit has reeled in six Oscar nominations, including Best Picture and Best Adapted Screenplay.
Also on rt.com
Too many white men: Oscar nominations provoke outrage from the woke… again
So how did the mediocre mixed bag that is Jojo Rabbit become such Oscar bait?
Easy: it used the super-cynical Oscar formula.
It goes like this: if you want to guarantee an Oscar nomination, then your movie must be about one of four broad topics. Here they are in hierarchical order:
1. Holocaust and/or Nazis
2. Slavery/civil rights/race
3. The AIDS epidemic and LGBTQ themes
4. Hollywood
Since 2009, when the Best Picture category expanded from five nominees to ten, only once has the field been completely devoid of films that hit upon one or more of these subjects. Some notable beneficiaries of the formula over the last decade are such mediocrities as BlacKkKlansman (2018), Call Me By Your Name (2017), Hidden Figures (2016), Selma (2014), Dallas Buyers Club (2013), The Help (2011), and The Kids Are Alright (2010), as well as Best Picture winners Green Book (2018), Moonlight (2016) and The Artist (2011). And that's not including films like The Shape of Water – the winner in 2017 – that address the same issues in more oblique ways.
Even the best directors in the business have turned to that simple list of ingredients to advance their careers.
Steven Spielberg spent two decades making blockbusters that earned him no Oscar love, but after a failed attempt to use the formula for Oscar gold on The Color Purple (1985), he finally took home the Best Director and Best Picture prizes with Schindler's List (1993).
Quentin Tarantino's last four films, Inglourious Basterds (2009), Django Unchained (2012), The Hateful Eight (2015) and Once Upon a Time in Hollywood (2019), have all utilized the formula, and three of them received Best Picture nominations for their efforts.
Tarantino has yet to win the coveted Best Director or Best Picture Oscar, but maybe he'll be victorious this year with his homage to Hollywood.
The question is… why does the super-cynical Oscar formula work?
Well, in terms of Holocaust/Nazi and slavery/race movies, the answer is simple. The Manichaean nature of the narrative is easy to understand; there are good guys, and there are very bad guys. It is all very black and white, if you'll pardon the pun.
Another reason these subjects are employed is because the Holocaust and slavery are monuments to human depravity and suffering – and as uncomfortable as it is to admit it, both subjects are chock full of dramatic potential. The same is true of the AIDS epidemic, which was its own kind of Holocaust. The bottom line is, any subject which has death as a constant and contains a foreboding presence is going to be loaded with drama… and hence has the potential to be a good film.
Also on rt.com
The 2020 Oscar nominees: From the woke to the good
They give the most hackneyed story structures a historical weight, elevating them into what voters believe to be classy award-winning pictures.
But the suspicion is it's even simpler than that.
The two cities at the heart of the film industry, Los Angeles and New York, are the cities with the largest Jewish and gay populations in the US, which most likely translates into a solid number of Academy members being Jewish, gay, or both.
Holocaust, slavery and gay-themed films are profound for most audiences due to their highlighting of humanity and inhumanity, but they most definitely resonate in the Jewish and gay communities, as those groups know the sting of persecution all too well.
Also on rt.com
Marvel will introduce trans hero 'very soon' in ongoing effort to go woke in new phase of films
The appeal of Hollywood-themed movies at the Oscars is not quite so existentially based; simply put, Hollywood is the global center of narcissism and that results in the film industry liking stories about itself.
As for Jojo Rabbit, writer/director Taika Waititi is a very talented guy, as proven by his direction of the very best Marvel movie, Thor: Ragnarok.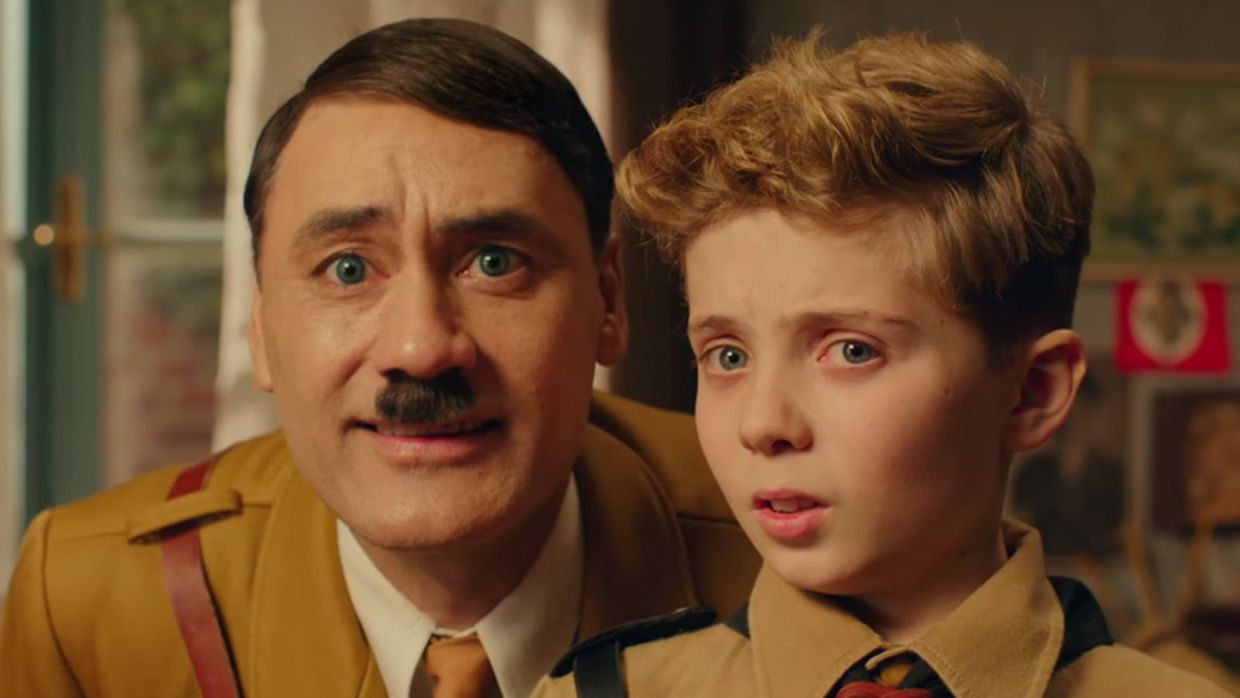 Waititi isn't just a promising writer/director; he is also a gifted comic actor, and any time he appears on screen as Adolf Hitler with an ersatz German accent, Jojo Rabbit sparks into life.
Let's hope that after he has walked the Dolby Theater red carpet once, he deploys his solidified A-lister cachet to make the kind of personal and soulful movies that brought him to worldwide attention in the first place.
The statements, views and opinions expressed in this column are solely those of the author and do not necessarily represent those of RT.
You can share this story on social media: