Google Stadia is a bust and here's why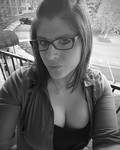 Sophia Narwitz
is a writer and journalist from the US. Outside of her work on RT, she is a primary writer for Colin Moriarty's Side Quest content, and she manages her own YouTube channel. Follow her on Twitter @SophNar0747
is a writer and journalist from the US. Outside of her work on RT, she is a primary writer for Colin Moriarty's Side Quest content, and she manages her own YouTube channel. Follow her on Twitter @SophNar0747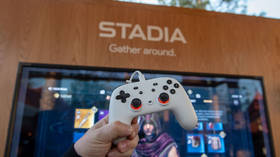 Google is attempting to take a giant stride into the future with the release of Stadia, an exclusively streaming gaming platform, but that step forward has turned into a massive stumble as the technology is far from ready.
With its founder's edition now out in the wild, reviews have been rolling in and it's not a pretty picture. IGN describes the launch as "rocky." The Verge reveals Stadia 4K streaming lacks high-resolution textures. The site also describes the platform as "unfinished, half-baked, and not fully thought-out." And Wired reports that "lag is a major issue". Though, perhaps no critique is as eloquently summed up as this GIF shared on Twitter by Gene Park of the Washington Post:


The Stadia's marketing was a lie
Promised features didn't make it into the product at launch, and other marketed tidbits, such as all games being playable in 4K, has been proven false. Which is, ultimately, a bad look for a platform that already had people worried. Since its reveal, there's been hesitancy to trust in it due to data caps, its cost of admission, and latency fears. Worries which have only been exacerbated by Google's attempts at PR.
When pressed about data limits, Vice President Phil Harrison expressed a belief that internet service providers would meet demands and raise them. A laughable belief, as ISPs don't have a history of respecting their consumer's needs. To put this into perspective, 90% of Americans only have access to a single high capacity provider. There is absolutely no competition between companies, and they just continually raise prices to match the other.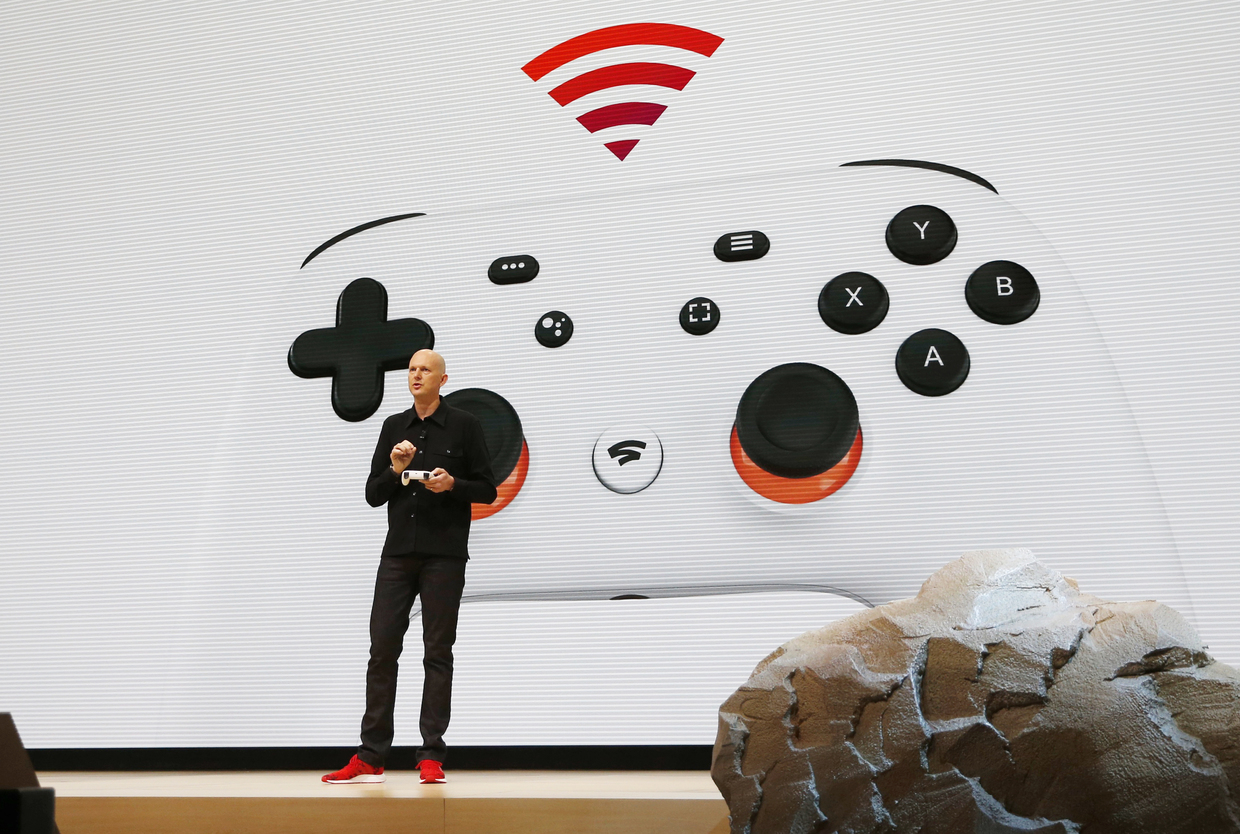 Mr. Harrison's belief that ISPs would have consumer's best interests at heart only shows how out of touch he, and possibly the rest of Google, actually is. Data caps are an extremely valid concern too, as one hour of Stadia play can eat up over ten gigs. A not so reasonable task, considering internet in the United States is far from excellent.
America is not ready for Stadia
The 2018 Federal Communications Commission international broadband data report reveals the country comes in tenth place when its broadband speeds are compared to other developed nations. At face value that may not sound too bad, but when broken down, the simple fact of the matter is that our internet sucks. Not only do we pay exorbitantly high fees to gain access to the web, but the access is often subpar, at best.
For starters, very few households have access to fiber lines. To properly convey just how amazing fiber is, consider that one single filament of the synthetic glass is enough to carry over 3 billion phone calls. To break that down into more mentally manageable numbers, a fiber connection can download roughly 5 gigabytes of data in less than 30 seconds. The FCC labels high speed internet access as 25 megabits-per-second, a speed which would take over 30 minutes to download the same 5 gigs.
Also on rt.com
'Tell Me Why': Microsoft's inclusivity initiative is a lazy marketing gimmick
When digging deeper into America's internet, things only go from bad to worse. Fifty-three percent of census blocks containing housing units have no access to an ISP offering speeds of 50mpbs. Within rural areas, 58% have no access to speeds of 25mbps. Things only get muddier from here due to what's called the 'one served, all served assumption'. This is a loophole of sorts that allows ISPs to report to the FCC that a census block is served, even if just a single location has certain access requirements.
Needless to say, a lot of Americans are underserved when it comes to quality internet access. And in areas where quality is decent, data caps are still a huge problem. The standard is one terabyte a month, but for some it drops to less than half that. Go over whatever the cap is, and extra fees pile on, something people already struggle with given our internet costs are already so high.
Who is Stadia for?
One of the biggest questions is who exactly is the Stadia it for? On paper, it appears to be developed for gamers who cannot afford high end gaming equipment or those who want to game on the go. But the current cost of admission, along with data caps and poor internet nationwide, runs counter to that notion. As of this very moment, if someone was to get on the Stadia bandwagon they'd need to shell out 130 dollars, and unlike say the Xbox games pass, which offers loads of games to play in a Netflix-esque environment, Stadia titles must be purchased at full price.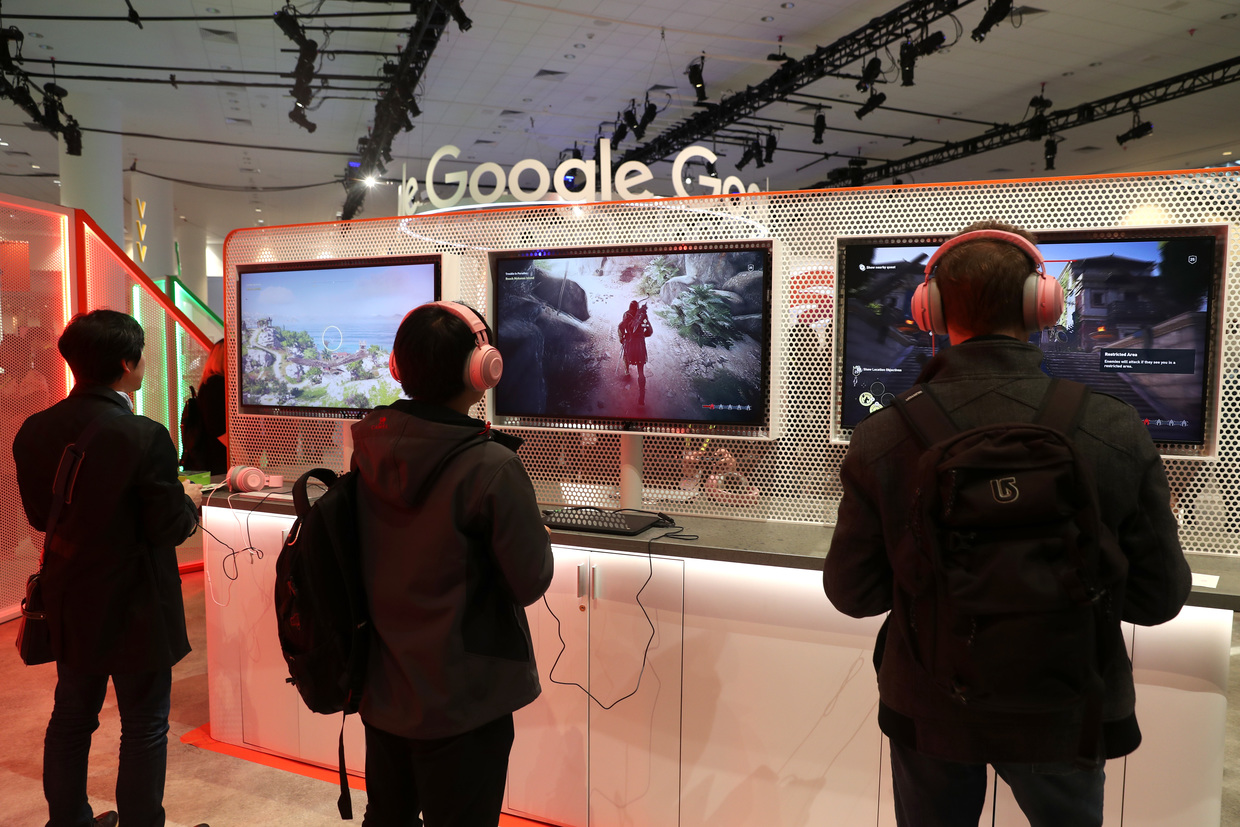 These are purely digital titles that cannot be downloaded and must be streamed. So one would be paying full price for an item they can't store and don't own in any sense of the word. Such fees quickly add up, so it's hard to imagine casual gamers jumping on board, or hardcore gamers switching platforms.
There are some free titles being handed out, and early adopters have access to Destiny 2, but without cross play, players are stuck in a Stadia only environment which will heavily limit the amount of people they can play with. Cross-saves are available, so data can be imported between hardware setups, but for those who have already invested time and built friend's lists on one platform, it makes no conceivable sense why they'd move to Stadia now.
The service has a weak launch library to boot, and with the exception of just one exclusive title, all other games can be purchased and played elsewhere. The platform in its current form is simply not worth shelling out money for.
What's in a name
The name Stadia was chosen because Google wanted to convey the idea of bringing people together. What they meant was uniting everyone in an enjoyment of entertainment, but so far they've only united people in dunking on the company. They still have time to save face and who knows, maybe Stadia has a future, but as of now, I wouldn't recommend investing money into it. Latency is clearly an issue, the pricing model is bunk, data caps are a real concern, and without fresh experiences, there's no reason to give up a console, PC, or whatever. There's also a valid fear that this will all eventually be killed off by the company. It doesn't exactly have a good track record of sticking with its products.
It may be too early to tell, but I wouldn't be shocked if in a few years we look back on Stadia the same way we do the Ouya. Two products with goofy names that weren't ready for primetime and died.
Subscribe to RT newsletter to get stories the mainstream media won't tell you.
The statements, views and opinions expressed in this column are solely those of the author and do not necessarily represent those of RT.