Slavoj Zizek: Racism is alive and well in both Europe and Israel – with different victims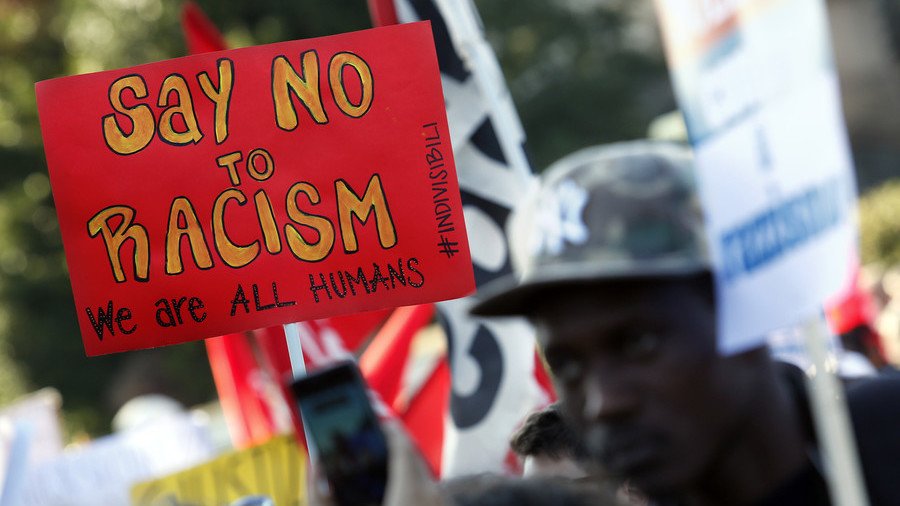 This week, a CNN poll revealed anti-Semitism is alive and well in Europe. A question now is: where does honest criticism of Israeli state policy end and anti-Semitism begin?
The results are eye-opening and working. With 20 percent of young French people unaware of the Holocaust. Indeed, a similar number believe anti-Semitism is a response to Jewish people's own behavior. Also, a third of respondents think Jews have too much influence.
While we should, without any restraints, condemn and fight all forms of anti-Semitism, we should nonetheless add some other observations to the results of the poll.
First, it would be interesting to learn how the percentage of those with a negative stance towards Jews compares to the percentage of those with a negative stance towards Muslims and Blacks – just to make sure that we don't find some racism unacceptable and another racism normal.
Second, one should raise here the paradox of Zionist anti-Semitism: quite many European (and American) anti-Semites just don't want too many Jews in their own country but they fully support the expansion of Israel onto the West Bank. So, how do we count them?
This brings us to the key question: how do we measure anti-Semitism? Where does the legitimate criticism of Israeli politics in the West Bank end and anti-Semitism begin? Let's explain this through some further observations.
Two Faces
One of the best indications of the gradual disappearance of the sense of irony in our public space was the repetition of a certain metaphor about the negotiations between the state of Israel and Palestinians. About a decade ago, when some kind of peace talks were still going on, the Palestinian negotiator noted how while Israel was negotiating how to divide the West Bank, it was gradually building more and more settlements there.
He compared dealing with Israelis to two guys at a table negotiating how to split the pizza between them. But while their debate goes on and on, one of the guys is all the time eating parts of the pizza.
In a recent documentary report about the West Bank, a settler mentions the same anecdote, but with no sad irony, just with a brutal satisfaction: "Our negotiations with Palestinians are like debating about how to cut a pizza while we are all the time eating slices of it," accompanied by a mischievous smile.
There is something truly disturbing in the way the TV documentary from which we quoted the remark on eating pizza presents the West Bank settlements. We learn that, for the majority of the new settlers, what brought them to move there was not a Zionist dream but a simple wish to live in a nice and clean habitat close to a big city (Jerusalem, in this case).
They describe their life there as much better than living in a suburb of Los Angeles: green surroundings, clean air, cheap water and electricity, with a large city easily accessible by special highways. Plus all the local infrastructure (schools, shopping centers, etc.) but cheaper than in the US, built and sustained by Israeli state support.
The Unpeople
As for the Palestinian cities and villages which surround them, they are basically invisible, present in two main forms: cheap labor building the settlements with occasional acts of violence treated as a nuisance.
In short, the majority of settlers live in invisible bubbles, isolated from their surroundings outside and behaving as if what goes on outside their bubbles belongs to another world that doesn't really concern them.
The dream that underlies this politics is best rendered by the wall that separates a settler's town from the Palestinian town on a nearby hill somewhere in the West Bank. The Israeli side of the wall is painted with the image of the countryside beyond the wall – but without the Palestinian town, depicting just nature, grass, trees… is this not ethnic cleansing at its purest, imagining the outside beyond the wall as it should be, empty, virginal and waiting to be settled?
So should we doubt that Israel sincerely wants peace in the Middle East? Of course it does. Because colonizers and occupiers in general always want peace, after they've got what they wanted, because peace means they can enjoy what they grabbed.
No doubt after Germany occupied most of Europe in 1941, it also sincerely wanted peace (and ruthlessly fought all resistance as terrorists). In fact, as for the use of the term "colonization," one should recall that the early Zionists themselves used it to designate their endeavor a century ago.
Now we should return to our starting point: if anyone who just read these lines considers them anti-Semitic, then, I think, he or she is not only totally wrong but also posing a threat to what is most valuable in the Jewish tradition.
The statements, views and opinions expressed in this column are solely those of the author and do not necessarily represent those of RT.
You can share this story on social media: