Boris on Brexit: Is Bojo the cleverest clown in Christendom?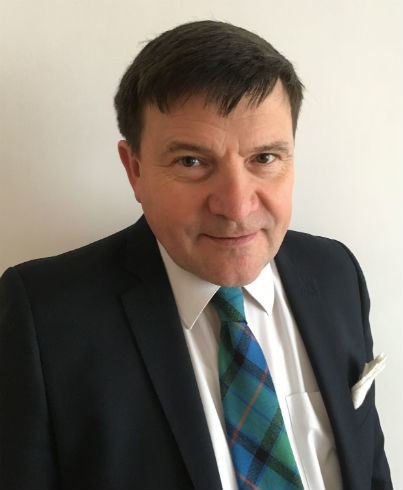 Neil Clark
is a journalist, writer, broadcaster and blogger. He has written for many newspapers and magazines in the UK and other countries including The Guardian, Morning Star, Daily and Sunday Express, Mail on Sunday, Daily Mail, Daily Telegraph, New Statesman, The Spectator, The Week, and The American Conservative. He is a regular pundit on RT and has also appeared on BBC TV and radio, Sky News, Press TV and the Voice of Russia. He is the co-founder of the Campaign For Public Ownership @PublicOwnership. His award winning blog can be found at www.neilclark66.blogspot.com. He tweets on politics and world affairs @NeilClark66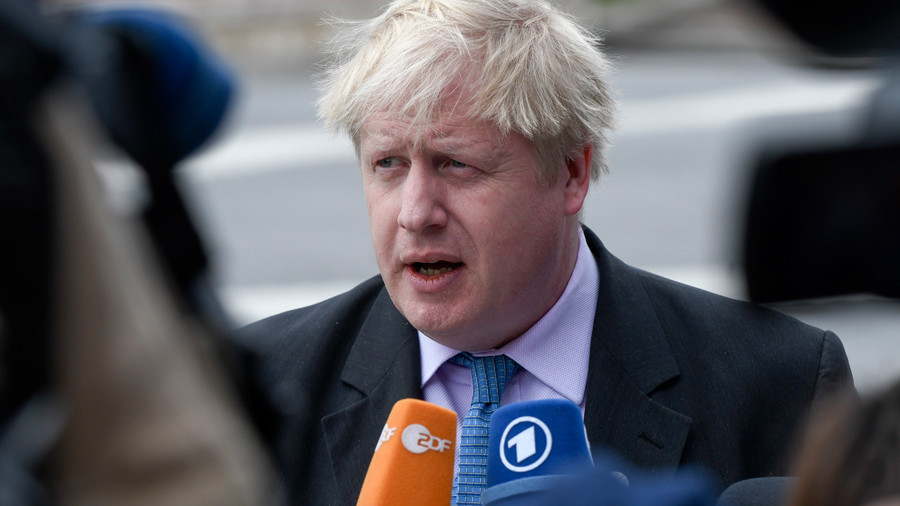 Boris Johnson's speech hasn't gone down well with hardcore establishment Remainers. But could that actually be an advantage for an ambitious politician who arguably understands the public mood on Brexit better than his critics?
Boris Johnson spoke the language of national unity when he outlined his vision for Brexit in a keynote speech in London on Wednesday.
But it's fair to say that prominent media and parliamentary Remainers weren't interested in accepting any Valentine's cards from the foreign secretary. Nor, indeed, were they interested in laughing at any of his jokes.
"It was actually a pitiful speech and I think a lot of people found it really rather embarrassing." This was the verdict of MP Anna Soubry. And she's from the same party as Boris.
"Waffly, bumbling, empty speech. With 13 months to go we need practical answers & details from Govt, not just Boris Johnson bluster. Confirms my view - why on earth is anyone still taking this man seriously?" Labour's Yvette Cooper posted on Twitter.
Well, it's fair to say that Boris's speech, like most of Boris's speeches, was short on detail. But that really wasn't the point of it.
Let's think back to 1940. Johnson's great hero Winston Churchill has just taken over as prime minister in his country's 'darkest hour.' In June 1940, Churchill declared: "We shall fight on the beaches, we shall fight on the landing grounds, we shall fight in the fields and in the streets, we shall fight in the hills; we shall never surrender."
He didn't name any specific beaches, landing grounds, fields, streets or hills; but those listening got the message. He was trying to boost morale and bring people together, which is what Johnson was trying to do on Wednesday. If you understand that Johnson models himself on Churchill - and sees 2018 as a replay of 1940, but without a V-sign from the cliffs of Dover or a large cigar clenched between his teeth - then it all makes perfect sense.
While he was never going to please die-hard Remainers like Lord Adonis, who labeled Johnson and his supporters "charlatans," nor gain plaudits from The Guardian's Polly Toynbee, the key question is how the Foreign Secretary's 'olive branch' speech will go down with the rest of the country.
Yes, there was a great deal of waffle (and I strongly took issue with his comment about not returning to a "1950s diet of spam, cabbage and liver." What's wrong with any of those?), but Johnson did say one very important thing which I think will resonate with ordinary voters up and down the land – and that includes Labour voters as well as Tory ones. Namely, that not to carry out Brexit, after 17.4 million Britons had voted for it, would lead to "permanent and ineradicable feelings of betrayal."
As Leo McKinstry pointed out in his Daily Express column, entitled 'Boris's optimism and conviction are what we need,' moderate Remainers, as well as Leavers, fully acknowledge the dangers of refusing to accept the result of the referendum on 23rd June 2016. He quotes Alastair Benn, editor of the Cambridge Globalist, who said that the vote for Leave was 'absolutely decisive.' While there are some Remainers who want Brexit to be thwarted, a far greater number of people in the country are sick and tired of all the bickering and simply want the government to get on with implementing the referendum result of June 2016, for good or ill.
If Brexit doesn't work out, then we could always apply to rejoin a reformed EU at a later date. But let's not faff about any longer.
Boris Johnson appreciates this. He may act like a clown - and many of his public utterances may be clownish - but don't be fooled: Bojo possesses smart political antennae, hidden under that big blonde mop of his. Take his shifting position on Europe. He was not a 'Natural Born Leaver,' but came to take a more Euroskeptic position in line with the hardening of the public mood and the defection of Tory voters to UKIP. He backed the 'right horse' in 2016, and that decision should have led him to 10 Downing Street, had key ally Michael Gove not withdrawn his support at a crucial time just before his leadership campaign launch.
Boris's ambitions were only temporarily checked, however. Theresa May's fateful decision to call an early general election - one in which she lost her party's parliamentary majority - revived his chances. And his Brexit speech - which even Lib Dem leader Vince Cable described as "emollient" and "charming" - will have done his cause no harm at all.
Boris knows that if Theresa May is forced to step down, he probably faces three serious challengers for the top job. There's Chancellor Phillip Hammond, and Home Secretary Amber Rudd, both of whom supported Remain, but who both lack charisma and voter appeal. But he also faces a potentially much stronger challenge from arch-Leaver, and fellow Old Etonian, Jacob Rees-Mogg, a paleoconservative who has replaced Johnson as the darling of Tory Party activists.
Seen in the context of a four-way leadership contest, Johnson's speech doesn't appear so "pitiful," as some would like us to believe. He made it quite clear that, in his vision, Brexit would mean making a clean break with the EU. But, significantly, he talked about a "liberal Brexit," and of "reaching out" to those "who still have anxieties" about leaving the EU to gain support from moderate Remainers who might be worried about the prospect of Jacob Rees-Mogg - who is currently the 7-2 favorite, leading the party.
You could argue that attacks on Johnson by what the parliamentary sketch writer Quentin Letts calls "the remote Europhile Establishment" will only enhance his appeal with voters, who simply want Brexit to be carried out without further delay. In fact, I'm sure that Boris is probably very pleased to see "all the right people" have gone for him.
It was said of King James I that he was the "wisest fool in Christendom." Is Alexander Boris de Pfeffel Johnson the cleverest clown? The next 12 months should reveal all.
Follow Neil Clark @NeilClark66
The statements, views and opinions expressed in this column are solely those of the author and do not necessarily represent those of RT.