World Cup 2018: While real soccer fans build bridges, the British press tries to burn them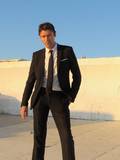 Bryan MacDonald
Bryan MacDonald is an Irish journalist based in Russia. He has written for RT since 2014. Before moving to Russia, Bryan worked for The Irish Independent, the Evening Herald, Ireland on Sunday, and The Irish Daily Mail. Follow him on Twitter @27khv
Bryan MacDonald is an Irish journalist based in Russia. He has written for RT since 2014. Before moving to Russia, Bryan worked for The Irish Independent, the Evening Herald, Ireland on Sunday, and The Irish Daily Mail. Follow him on Twitter @27khv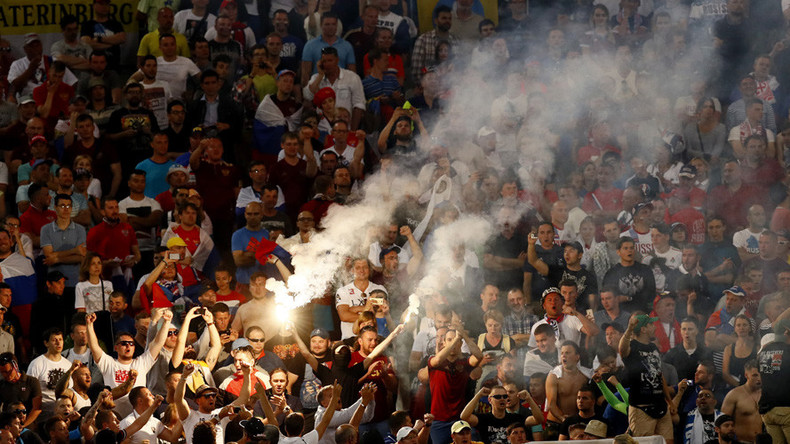 Anyone who remembers the movie Indiana Jones and the last Crusade will remember the eccentric and hapless Englishman, Marcus Brody. Played by the late, great Denholm Elliott, it was arguably the best representation of a Brit out of his depth on celluloid.
Now it appears we have a real life figure who has surpassed Brody in ignorance, imbecility, puerility and outright denseness.
Step forward Andy Lines, Chief Reporter of London's Daily Mirror, who, with a few swerves of the pen has become a new symbol of incompetent, feckless and inept reporting on a beat famous for incompetent, feckless and inept reportage.
Because Lines has confused a traditional Russian "Pancake Tuesday" festivity with a training camp for soccer hooligans. And this is, sadly, not an early April Fool's joke.
The British journalist, crossing "enemy lines" into Russia, decided that a tradition going back hundreds of years is preparation for battering English fans at next year's FIFA World Cup. Assuming their mediocre team qualifies, of course.
And here's how Lines described the fruits of his "shock investigation."
"I watched in astonishment as the young men launched into each other with a series of vicious, smashing blows. This fight was organized in a Moscow suburb as part of a bank holiday celebration. Families cheered as the fans stormed in against each other," he tells his readers.
As if the overwhelmed prose wasn't enough, his photo captions are also something else. We are told how people are "living in fear," illustrated by a picture of a few Babushka's (old women) selling shawls. And we also learn that the participants in the 'brawl' are apparently football "ultras" from an unnamed club.
Clear and present
Now, this may be what Lines thought he saw. But it wasn't what was actually going on. The 'contest' at Izmailovsky Market, in eastern Moscow, was part of a Russian pastime called "wall-on-wall" fighting. A centuries-old tradition, which is performed to strict rules and can go on for hours. It even featured in a famous poem by Mikhail Lermontov, "The Song of The Merchant Kalashnikov," which was transformed into an opera by Anton Rubinstein.
This particular event was part of the Maslenitsa celebrations when Russians bid farewell to winter and welcome spring by eating pancakes. So, it's the equivalent of the Catholic "Shrove Tuesday" holiday. As can be seen in the video embedded below, the 'fighting' is mostly of the mock variety and not intended to cause serious harm to participants.
Unlike, for example, hooligan attacks, which the English themselves are famous for. So much so, that at one point their teams had to be banned from playing in European club competitions for half a decade.
Anyway, Lines' absurdly rubbish story is less "fake news" and more "dumb news." Because either he knows better and has made the whole thing up, or a local 'fixer' has duped him. For the simple reason that nobody who lives in Russia could believe a traditional "wall-on-wall" show had anything to do with hooliganism, much less football.
Which brings us to the continuing UK press campaign to denigrate Russia, particularly when it comes to the 2018 World Cup. And, naturally, the fact that England lost out in the vote to host the competition has nothing to do with it.
No way, Jose
Either way, the nonsense keeps coming. Earlier this month, an aggressive propaganda campaign encouraged Manchester United supporters to stay away from their club's clash with Russian side FC Rostov. Those who "braved" the trip were astonished to discover a welcome warmer than anticipated, with Rostov fans even offering blankets to protect their English visitors from the cold Don evening.
After the game, the club's manager, Jose Mourinho, made a point of saying "My view is that everything went wonderfully well in Russia – apart [from] the pitch, but the club was so nice to us, the people around the hotel and the airport were so nice to us." Once again proving the disconnect between the British media and reality.
Because instead of covering Russia fairly, most UK hacks spend their time trying to portray the country as negatively as possible. Thus, we have papers publishing nonsense articles like, "Is 14-legged killer squid found TWO MILES beneath Antarctica being weaponized by Putin?" (Joey Millar, Daily Express), "Russia aims to develop 'teleportation' in 20 years" (Roland Oliphant, Daily Telegraph) and "Ukraine rebels 'building dirty bomb' with Russian scientists" (Maxim Tucker, The Times).
And this is a country where parliamentary inquiries have been held into concerns about Russian media's presence on the airwaves. Supported by a scare campaign led by newspapers like The Times and the Guardian. Perhaps, next time British policy makers are looking for "fake news," they can search closer to home. Because the biggest purveyors of phony dispatches are right under their noses.
The statements, views and opinions expressed in this column are solely those of the author and do not necessarily represent those of RT.