'US prying into French election would be disturbing' – National Front member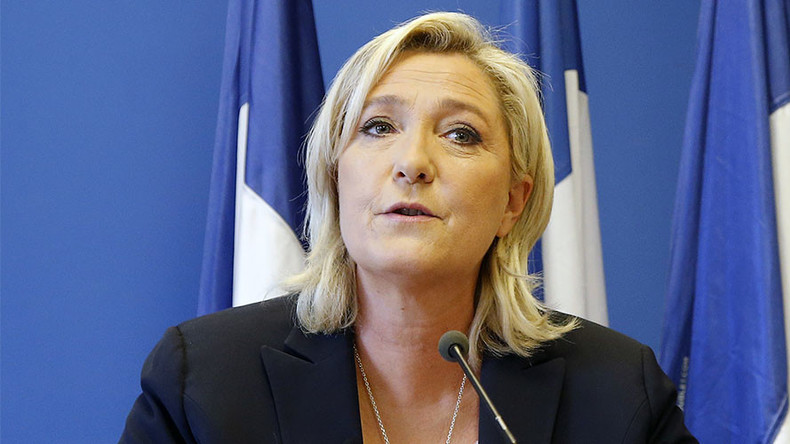 If reports that a US congressman is calling for an investigation into Marine Le Pen's alleged Russian financial links are accurate, it would be very disturbing, says Patricia Chagnon, a member of France's National Front.
American intelligence was asked to review French presidential candidate Marine Le Pen's links to Moscow, according to reports. This comes after she allegedly asked for a $30 million loan from a Russian bank to fund her presidential campaign in 2017.
However, the National Front party leader has openly admitted to taking foreign loans in the past, arguing that French banks have refused to lend the party money.
Read more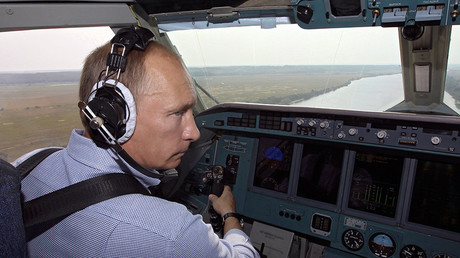 RT: First of all, are the reports that an American congressman asked the intelligence services to investigate the matter true?
PC: It's certainly all over the media, and they are certainly selling a lot of papers by giving this news. However, there's not a single element that actually indicates that it's true.
RT: Even if the National Front does receive funds from a Russian bank, why would an America intelligence agency be the one to look into it? What's their interest?
PC: First of all it would be very disturbing if that were true, wouldn't it? I mean prying into what's happening in France would be disturbing. I think it's a subject that should be taken up in a couple of weeks' time. America at the time being is in a transitional period. The inauguration ceremony for President-elect Trump will be held on January 20. I think that would be an appropriate time to see what Trump intends to do with his foreign policy and with regards to this rumor today of the investigation.
RT: We have seen a shift toward anti-establishment politics in the US and Europe, and establishment politicians trying to blame Russian interference...Isn't it simply that people are dissatisfied with the political choices they have?
READ MORE: Russophrenia: Western elites ignore their own citizens' anger and blame Russia instead
PC: I think what's happening is that politicians from the established political parties – be it here in France, the UMP, or the Republican party, or the Socialist party – have been totally incapable of listening to the French people. Their scores have been dismal everywhere…So everybody is looking for a scapegoat rather than blaming themselves for being totally out of touch with the French people. They are looking for a scapegoat to say "Oh, yes, it's Russia's fault." It's not Russia's fault; it's the fault of the French establishment…who are totally out of touch with what the French people want. The French people want more jobs, the French people want security, and a strong state that looks after them and protects their future and their children.
It "is not normal" if the US intelligence is looking into whether the National Front received funds from a Russian bank, according to political analyst Nikola Mirkovic.
"This just [proves] that the center of the whole financial world system is currently in the US. What is it to a US representative in the House of Representatives to know which political parties abroad are subscribing or getting loans from banks? Political parties today need loans from banks. A lot of these campaigns – we're talking about a presidential campaign in France. We're talking about over $30 million in loans. Our political parties have to do this," he told RT.
The reason why an American congressman would make such calls is that the US "wouldn't want a party like Marine Le Pen's to be in power in France today," he said.
"She has clearly said that if she were in power, she would take measures, which would be maybe not in favor what the US policies want today. So this is quite astounding that a foreign nation can come into in this particular moment when the US is saying that foreign country is 'rigging' or working around there in their political system. This is quite curious that all of a sudden they are coming and saying that foreign parties cannot get loans from banks in Russia," Mirkovic added.
"If you see what happened with Brexit, if you take a look what happened with Trump in the US – there can even be chances that [Le Pen] may win," he said.
Some people within the financial and political systems do not want the leader of the National Front to win the presidential election, the analyst added.
The statements, views and opinions expressed in this column are solely those of the author and do not necessarily represent those of RT.