'Even failed coup to sow doubt in people, witch-hunt in military likely'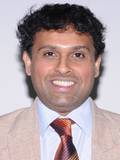 Sreeram Chaulia
Sreeram Chaulia is a professor and dean at the Jindal School of International Affairs in Sonipat, India. His forthcoming book is 'Crunch Time: Narendra Modi's National Security Crises'. Follow Sreeram on Twitter @sreeramchaulia
Sreeram Chaulia is a professor and dean at the Jindal School of International Affairs in Sonipat, India. His forthcoming book is 'Crunch Time: Narendra Modi's National Security Crises'. Follow Sreeram on Twitter @sreeramchaulia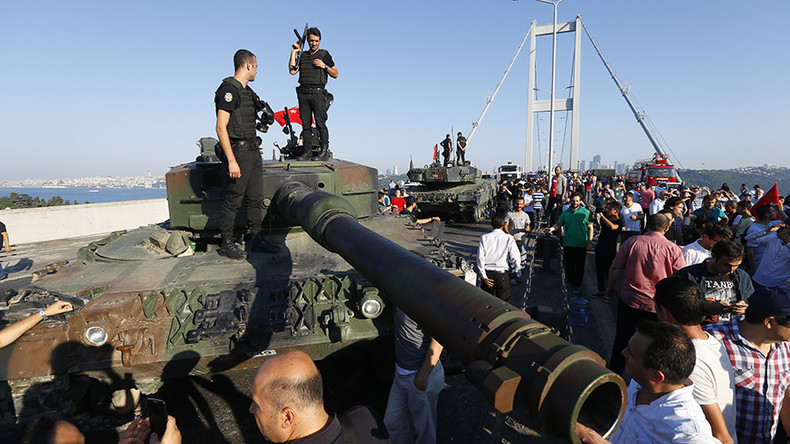 The military coup attempt in Turkey may sow doubt in the minds of people, who will now see President Erdogan as vulnerable and likely to cleanse the military even further, believes Sreeram Chaulia, professor at the Jindal School of International Affairs.
RT: Despite the coup, there have been a lot of people outside the Parliament expressing their support for the Turkish President. At the same time, dozens of soldiers have surrendered. Is the situation now calming down?
Sreeram Chaulia: Well, for starters we thought that the civil-military relationship had been completely altered in favor of the civilians by President Erdogan, and that the military had been depoliticized, and it had gone back to the barracks and was only performing national security and defense functions, instead of dreaming of usurping power. But it is sad to see that such a large faction within the military decided to rebel. But the population at large has come out in support of the democratically elected government. And it should be so, because since 2002, no matter what the drawbacks and flaws of President Erdogan and his AKP [Justice and Development] party, one thing they have done is to create the sense that there is at least kind of a democratic government where the will of the majority must be respected. It is another thing about rhetoric – is it liberal or not. But it is democratic – he won the last election with 52 percent. At the end of the day people have seen four coups in Turkey since the 1960s and they don't want to go back to that dark period. So no matter how "authoritarian" Erdogan is – at the end of the day people realize that military dictatorship is the worst option. Therefore people came out and prevented this coup from succeeding. So you must congratulate the Turkish people for showing their unity and their maturity no matter what the political differences are – it is good to hear that even the opposition parties rallied onto the streets of Istanbul and Ankara to stop the coup.
RT: But Turkish journalists have consistently accused President Erdogan of a media witch-hunt. Is there any possibility now of the President reconsidering his policies in the wake of this coup?
SC: Well, knowing him, he is a centralizer and he believes in a paternalized kind of rule. So I think he will be pretty revengeful; he will want to cleanse the military even further. Already we are hearing that more than 750 troops, 5 generals, 29 colonels have been arrested. There is going to be an attempt to purge the military once again. Already there have been two big cases in the recent past: the Ergenekon case and the Sledgehammer case. In both cases top generals were retired or put into jail. And I think that will go on – there will be a witch-hunt.
RT: As we speak, reportedly 29 colonels and 5 generals have been removed from their military posts. In effect the purge of the military is already underway, isn't it?
SC: It is underway. But as far as the media, the civil liberties, and all those things go – yes… The space has shrunk in Turkey, and the divisive politics Erdogan has played has actually worsened the situation with the Kurds, in Syria, and regionally. As you know, very recently Erdogan became so isolated after all these terrorist attacks and ostracization that he made up with Russia and with Israel. It is clear that for him this is a decisive moment. If you look at history, rulers who have been very strong, but who undergo and suffer even a failed coup attempt cannot ever fully cover from the blow. And even though he will try to recoup and re-gather his forces and try to reestablish his full authority, the doubt has been sowed in the minds of the people that he is vulnerable. To that extent he is vulnerable at the ballot box with voters, but more importantly with these kinds of factions within the military that are simmering the discontent.
I think he also played kind of politics within the military; he has tried to please officers who are pro-AKP and pro-Erdogan and are personally loyal to him. This has angered others. Then there is the so called [Fethullah] Gulen movement, the Sufi movement that is also involved in politics on high levels in Turkey, which is often alleged to be the parallel structure as Erdogan calls them.
It is like palace intrigue. If you go back to the Ottoman times, or to Mustafa Kemal's times, and now to Erdogan – all of them are magnetic personalities, larger than life, but they also attract a lot of enemies, and sometimes their fate can be seen by this kind of violent interventions.
RT: European Council President Donald Tusk has already announced that relations between Ankara and Brussels could be damaged. What's your take on that?
SC: As you know, both membership of the EU, which Turkey has wanted in the past, and NATO have requirements for democratic transformation, including keeping the military under civilian control. Erdogan used the western alliance in the initial years to sideline the military in Turkish politics – it was an important card. The external: "We are going to get into the EU, therefore we need to move against the military and stop this coup culture." That was his whole thing. To some extent he succeeded. But now the doubts of coming back and Turkey's reliability as a NATO ally has been under question, because it played a very negative role in Syria and facilitated the rise of ISIS.
The statements, views and opinions expressed in this column are solely those of the author and do not necessarily represent those of RT.