'Russia's ban from Rio Olympics due to political intrigue'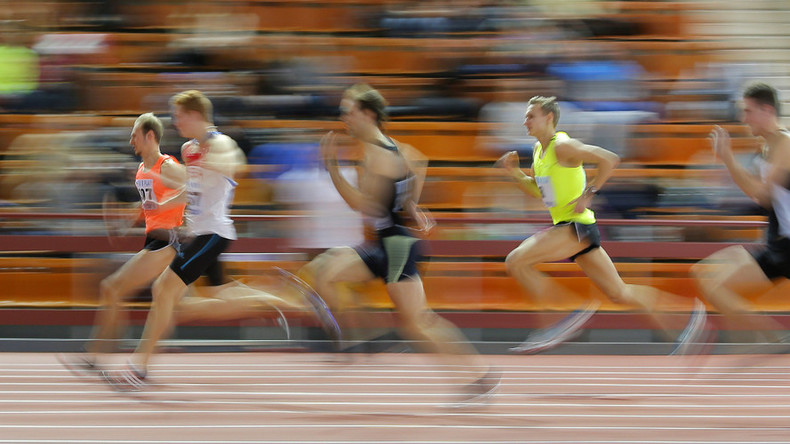 After the IAAF decision to uphоld the ban on Russia's track and field team ahead of the Rio Olympics, RT discussed with experts the reasons for this unprecedented decision and whether it is fair that all Russian athletes were affected.
READ MORE: Russian athletes banned from Rio 2016 Olympics as IAAF upholds suspension
RT: Russia is facing punishment. But what about doping in other countries? Is the situation any better in other places?
Rakesh Krishnan, foreign affairs analyst: It is like doping is the new medicine around the world. We've seen Kenyan athletes, Australian, German, American athletes. It is like a drink they take before their workouts. Everybody's doing it. The only reason they are suspending Russia is politics. It is just an extension of the sanctions. They just want to get rid of Russia. They want to take their sanctions further.
Marcello Foa, journalist and writer, told RT: "This is clearly not fair. I guess clean athletes should be allowed to take part in the Olympic Games. I guess that the IAAF decision is more political than related to sport events. I am not surprised that they are taking such a decision...I guess it is clearly an intention of using every mean and topic to damage Russia's reputation."
RT: After the scandal with doping in Russia calms down, do you expect WASA to turn the fight for clean athletes elsewhere?
RK: I don't think so because they are finding newer and newer methods to do this. It has always been there. Even from the Cold War days when East Germany won 40 gold medals compared to the West Germans who won 10 at Montreal Olympics in 1976. And the West German government wanted to legalize doping because they knew that East Germans were doping, so they said 'Let's legalize doping'. Carl Lewis, the American champion, he was one of the all-time track and field athlete, he was protected by the American athletic system for decades. They all knew he was doping and they never did a thing about that because he was their star athlete. There is a race for the Olympic medal tally. If Russia doesn't come, the quality of the Games goes down, but they don't care. All they want is the top 10 medals should be the US, Australia, UK. That's it, that is all they care for.
RT: Banning an entire team, that's unprecedented, isn't it? Why has it happened in this case?
Neil Clark, journalist and broadcaster: It really is. And I just feel very sorry for the all those great athletes who we won't be seeing at the Olympics unless there is a change of heart by the IOC. It is really very sad and I think that Russia once again is being singled out for particular punishment whereas other countries are not. Yes, it is true that the WADA was damning. But also we had Kenya and Ethiopia breaching the WADA rulings. But they haven't been banned, have they? So, I think it is hard to escape the conclusion that Russia again has been singled out.
READ MORE: 'Unsporting, politically motivated': Boxing champ Valuev slams IAAF ban on Russian athletes
RT: Why do you think it has been singled out?
NC: Political reason, I think. If we look at how politicized sport has become recently. Look at the European championships where Russia was being threatened with expulsion because of the bad behavior of its fans. There has been bad behavior, but other countries fans behaved badly and they haven't been threatened with expulsion. We see it with the two-year ban of the tennis-player Sharapova… It seems that the punishment for Russia is much stronger, more draconian than other countries. And there can only be political reasons, can't it?
The statements, views and opinions expressed in this column are solely those of the author and do not necessarily represent those of RT.