Euro political football 2016: France plays populism to red card workers' rights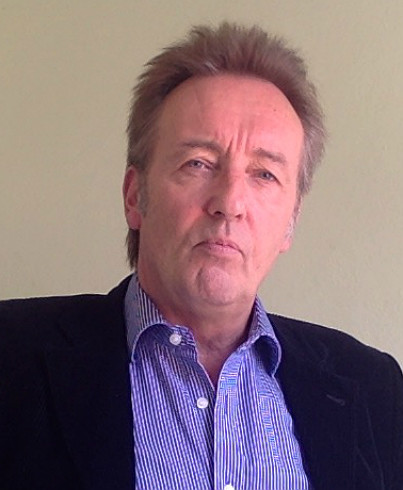 Finian Cunningham (born 1963) has written extensively on international affairs, with articles published in several languages. Originally from Belfast, Northern Ireland, he is a Master's graduate in Agricultural Chemistry and worked as a scientific editor for the Royal Society of Chemistry, Cambridge, England, before pursuing a career in newspaper journalism. For over 20 years he worked as an editor and writer in major news media organizations, including The Mirror, Irish Times and Independent. Now a freelance journalist based in East Africa, his columns appear on RT, Sputnik, Strategic Culture Foundation and Press TV.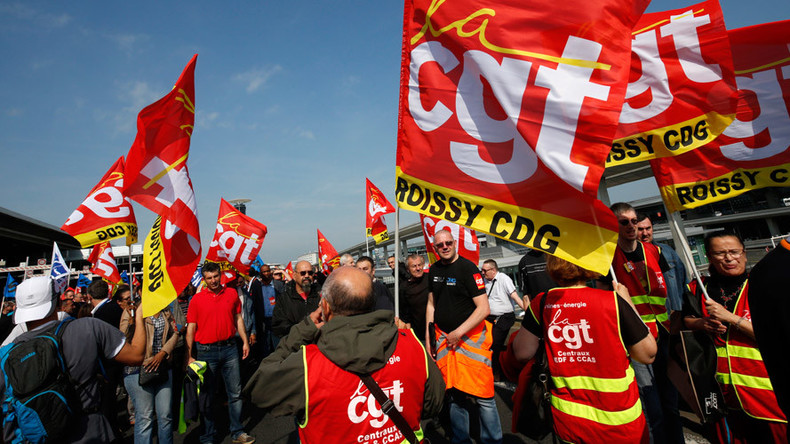 Faced with crippling nationwide strikes against unpopular labour reforms, the French government has found a neat way to win the fight – appear to be "good sports" while painting the unions as killjoys.
But the upshot is a breathtakingly draconian move by the French authorities. They are moving to outlaw workers' rights as enshrined in the country's constitution, and to then ram home a raft of regressive labor "reforms" against the expressed democratic will of the people.
All in the apparent interest of sporting fun and national glory. The reviled French government is reinventing itself as a people's champion, striving to deliver the Euro 2016 Football Championship to fans nationally and around the world.
French President Francois Hollande and a team of government ministers are framing the issue as one of "selfish" striking workers wreaking havoc for sports fans and of bringing the country's "national pride" into disrepute.
As the quadrennial Euro Championships kick off in France, the country is mired in industrial stoppages. Strikes by workers' unions on trains, metros and air transport are threatening to cause gridlock for millions of international fans who have arrived in the country for the month-long tournament.
Read more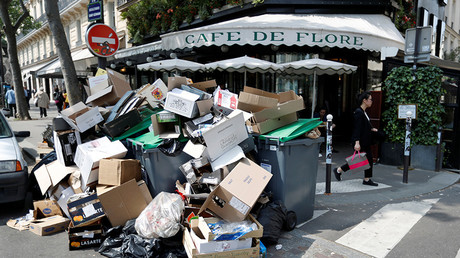 The finals opened on Friday with a match between host nation France and Romania. Saturday sees Russia play its opening game against England.
As if the looming transport logjam wasn't bad enough, an all-out strike by garbage collectors in the capital Paris has resulted in overflowing bins and rubbish sacks strewn along the city's streets. Coming after last week's chaos from the River Seine flooding, which shut down large areas of Paris, the country seems to be in a mess.
Hollande and his ministers are warning that they will invoke emergency measures to force workers back to the job. And to soften what is otherwise an unprecedented heavy-handed move, the government appears to be using populist appeals to sports fans and in the interests of France's international reputation.
Under the headline"Don't spoil the Euro 16 tournament" the French president is presenting the government as being chivalrously on the side of populist concern. While the striking workers are the spoilsports.
"France was chosen to host this big event and will live up to the scale of the task… If measures have to be taken, they will be taken," said Hollande with the air of a benevolent statesman. "At the same time, it is also necessary that those who are taking part in actions, or who are organizing them should also shoulder their responsibility... so that this great event can be a shared popular festival."
Several government ministers also pitched in, playing the guilt card on workers and at the same time threatening to use criminal proceedings if their demands for conformity were not complied with.
"Some people just don't give a damn that their country is about to host a big event which creates jobs and huge economic benefits," said sports minister Thierry Braillard with palpable pique.
Environment minister Segolene Royal urged rubbish collection workers to get back to work, saying: "It's not right for the country to be continually disrupted… this is about national pride."
While it was the transport minister, Allain Vidalies, who donned the gauntlet by warning explicitly of the government's intention to use emergency "requisition" powers that would force striking employees back to work, under pain of criminal prosecution.
"If requisitioning is required... we will do it," said Vidalies. "There will be no more negotiating."
Under a little-used controversial law brought in by former President Nicolas Sarkozy in 2010, the French government can order workers to end strikes, under duress, even though the right for workers to withdraw their labor as a means of negotiation is a basic prerogative under the French constitution.
The government's "requisition" order is thus a nuclear option to end industrial disputes and its use is an admission of autocratic state power. It also demonstrates that the French government – even a so-called Socialist one – is on the side of bosses and capitalist profits, not that of workers in their pursuit of democratic rights.
In all the kerfuffle about the interests of football fans and national pride, it is easy to lose sight of what the important issues are. For weeks now France has been gripped by national protests among workers, students, pensioners and the wider citizenry.
A central point of contention is proposed changes to France's labor laws, which will drastically reduce workers' rights. Under the new law, if it is enacted, employers will be given legal powers to hire and fire workers, impose longer working hours, raise the age of retirement and dispose of trade unions in order to determine wages and conditions on an individual basis.
Hollande's government headed up by Prime Minister Manuel Valls claims that the "reforms" will boost economic growth and employment to bring down France's stubbornly high jobless figure of 10 per cent nationally. Among youth, the unemployment rate is as high as 25 percent.
But the government's labor reforms have proven to be deeply unpopular with the majority of French citizens, who over many weeks have been coming out on to the streets in protests and strikes. The nationwide demonstrations have put the government firmly on the defensive over its proposed changes to France's labor code.
Read more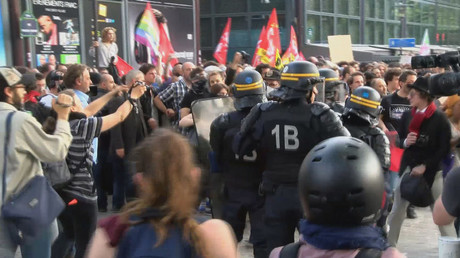 Under the guise of anti-terror emergency laws brought in following the deadly terror attacks in Paris last November, the authorities have deployed riot police to break up largely peaceful public protests. Shocking levels of police violence against striking workers and ordinary members of the public have only emboldened further nationwide protests.
With strikes at the country's fuel, power and transport systems, the Hollande government was staring at an embarrassing defeat from the people.
Now, however, the government seems to have found a way out of its dilemma by turning the issue into one of a contest between those who want fun, games and leisure against those who are irresponsible killjoys.
The fact is that it is the French government that started the trouble in the first place by pushing through a program of regressive attacks on workers' rights. Looking like they were losing the fight, the government is now seeking to tilt the pitch against the workers by blaming them for spoiling the Euro 2016 championship and, to boot, France's national image as well.
Moreover, under a veneer of populist appeal, the French authorities are giving themselves audacious emergency powers that in effect criminalize the right to strike and protest. This is a disturbing resort to autocratic police-state powers.
So far, workers and their unions are not willing to capitulate.
The BBC reported Paris train driver Berenger Cernon in defiant mood.
"It's not us who determine the calendar," he said. "We did not decide that the Euro [championship] will take place on this date. There is a social movement going on now, the re-organization [of labour] continues, the labour law continues. We want the negotiations on the collective agreements to be open for everybody. So yes, we will continue the strike."
It's not French workers and their democratic rights that should be given the red card. It's the bumptious, regressive government of Francois Hollande that should be booed off the pitch.
The statements, views and opinions expressed in this column are solely those of the author and do not necessarily represent those of RT.