'Israel's collective punishment against Palestinians will only cause resentment'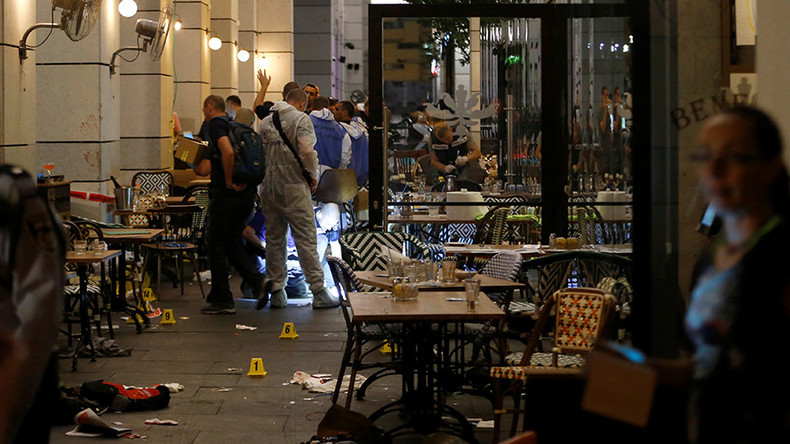 The decision to suspend 83,000 Palestinian permits to exit West Bank during Ramadan celebrations are counterproductive and may only fuel more attacks in the future, Amir Oren, a senior correspondent at Haaretz newspaper, told RT.
Four people died after two Palestinian gunmen went on a shooting rampage in the center of Tel Aviv. The attack took place late on Wednesday at a popular upscale market filled with boutiques and trendy eateries. Both the gunmen were later detained, one of them injured.
READ MORE: 'Harsh terror attack': 2 Palestinian gunmen kill 4 in Tel Aviv shopping center (VIDEO)
The assault took place in the first week of the Muslim holy month of Ramadan. In response to the attack, Israel's Defense Minister has cancelled more than eighty thousand permits for Palestinians to leave the West Bank for celebrations.
RT: The shooting is also the first lethal Palestinian assault in Israel in months - do you expect a new wave of violence, but perhaps with a different strategy targeting public places rather than the original so-called 'knife intifada'?
Read more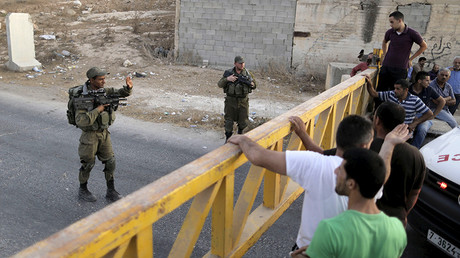 Amir Oren: The security authorities warned nearly a month ago that even though the knife attacks have subsided for a while, they might then transform themselves into more lethal attacks with firearms with more organization, more infrastructure. And unfortunately this prophecy now seems to have come true. Whether or not the two perpetrators were sent by Hamas or another organization is yet to be seen. They are of course being interrogated and because of the interrogation the town of Yatta has been cordoned off and the reason is the military operation there. The Israeli Defense Forces has also reinforced the West Bank with an additional two battalions which of course degrades its ability to train. By this measure, at least the attack, had some success even though it is still unknown why the two gunmen did not cross the street and attack the military headquarters, which is indeed just across the street – the headquarters of the Defense Ministry and the General Staff. They of course would have been repulsed and probably killed by the guards, but nevertheless it would have been a military target rather than killing innocent civilians
RT: What do you think of the new restrictive measures for Palestinians as 83,000 permits given for the Ramadan celebrations have been suspended? Is it an appropriate measure, do you think?
AO: Of course, it is not appropriate. It is counterproductive. This collective punishment, this conditioned reflex to show the public that we are doing something, even though it will only cause resentment. It will not stop one single terror incident, the terrorists do not care. Perhaps they even encourage such measures. They are not deterred by it. And the military professionals as well as those dealing with day to day action in the territories are against it usually. But the political echelon has decided about it and this is the very first challenge to new Defense Minister Avigdor Lieberman who has outflanked Prime Minister Netanyahu from the right. Of course, Netanyahu has just come back from Moscow where he met President Putin and he convened the Security Cabinet and he wanted to show that something is being done. Whether is it for anyone's benefit or not remains to be seen, but the chance that it will stop further attacks is nil.
The statements, views and opinions expressed in this column are solely those of the author and do not necessarily represent those of RT.