'Islamophobia in France not growing, but becoming more radical'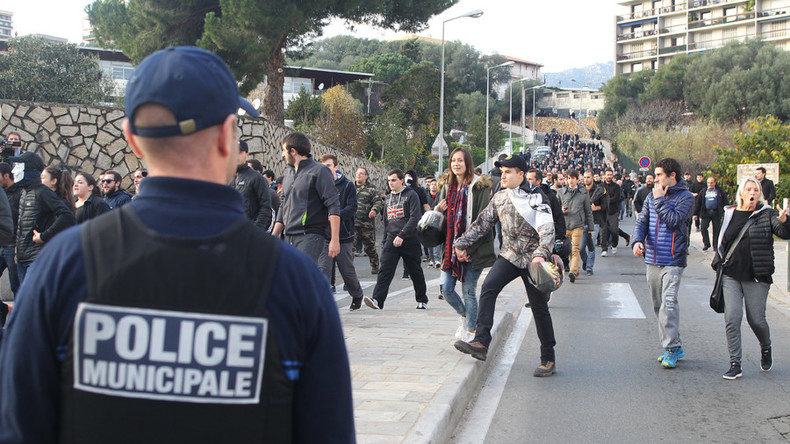 Islamophobia is not really spreading in France, but is getting more radical, says Bruno Drweski of the National Institute of Languages and Eastern Civilizations. At the same time, he adds, a lot of people are much more engaged than a couple of years ago in improving the situation.
Hundreds of people took part Sunday in demonstrations in Corsica'a capital Ajaccio following two days of violent anti-Muslim riots. Demonstrators opposed a ban on all protests and gatherings in the Jardins de l'Empereur neighborhood imposed by the local authorities until at least January 4, 2016. The area became the epicenter of the unrest on the island, where the majority of the inhabitants are low-income migrants.
Read more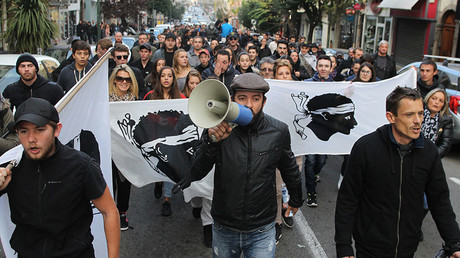 Despite the ban on demos, further violence is still possible in Corsica, Drweski said. He also argues that such tension is not something new for the region and has been there for years.
"The one we're seeing now is just one out of several," he told RT.
Earlier in December, Corsican nationalists gained an unexpected victory in France's regional elections. That, according to Drweski, should also be taken into account.
The problem to be addressed now is how to deal with the violence given the complicated situation, he said.
"On one side, relations between immigrants and the local population, and on the other side, the situation between the separatists, who want to have autonomy or independence for Corsica and the growing French nationalism under the banner of National Front, which is of course for a united France," Drweski told RT.
In his view though, Islamophobia is not spreading across the country, but getting more radical than it was.
Speculating on Islamophobia, he doesn't think that Islamophobia is spreading. "I think Islamophobia is now more radical than it was," he continued. At the same time "radical Islam itself has also become more radical than it used to be".
There have been an increasing number of anti-Muslim protests and racist incidents since the Paris attacks. However, Drweski believes that France "is not so dangerous" for Muslims now.
READ MORE: Muslim prayer hall damaged, copies of Koran burnt in overnight rampage in Corsica
"If you look at statistics it is quite bad, because it is growing. But still this bad situation is not massive." he said. "In everyday life you don't really feel tension," he told RT. He says the real danger appears when some groups want to develop tension from the economic and social situation in the country.
France has had a very "unclear policy" for almost 10 years both at international and national levels, Drweski said. "On the international level and national level – it is very difficult now to say what is to be French – because not only for foreign policy, but European policies are destroying to a certain extent the French special social system," he said.
The statements, views and opinions expressed in this column are solely those of the author and do not necessarily represent those of RT.