'ISIS funding must be stopped as their life blood'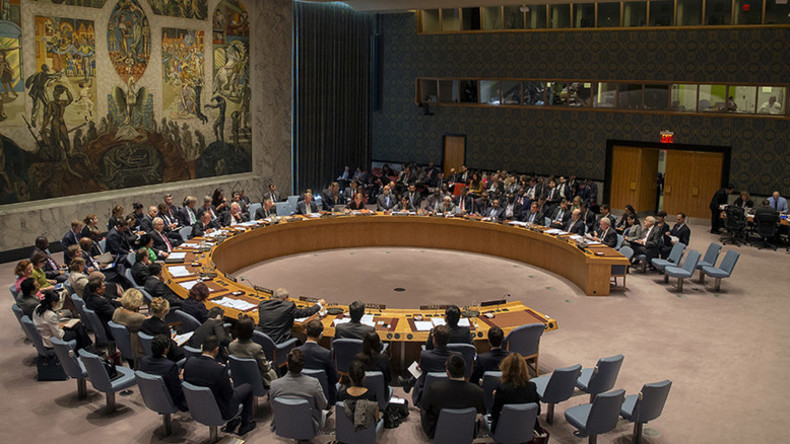 Russia's proposed draft UN resolution to cut off financing to terrorist groups, including ISIS, is a good approach to dealing with the problem both in the short and long-term, says former CIA contractor Steven Kelley.
READ MORE: Russia says Turkish leadership involved in illegal oil trade with ISIS
RT: Russian airstrikes have been focusing on destroying ISIS's oil routes. How important is this in weakening the terrorist group?
Steven Kelley: This is certainly a good approach for dealing with the problem in the long-term. It is also an excellent way of dealing with them in the short-term. They need to stop the funding as their life blood and it is really amazing that they hadn't taken this step sooner.
READ MORE: Russia has 'more proof' ISIS oil routed through Turkey, Erdogan says he'll resign if it's true
RT: Russia has openly accused Turkey of buying oil from Islamic State. How do you expect Ankara to respond to the Russian proposals?
SK: What if [Recep] Erdogan just went and said that he would leave office tomorrow if anybody could prove that they've been buying the oil from ISIS. But I believe that in his twisted mind he really believes that obviously Turkey is a trans-shipper and this is actually going to Israel. So, perhaps he is thinking that because the money is actually coming from Israel that somehow Turkey is not responsible. But, clearly, he is as dirty as can be about that.
Paul Vallely, retired US Army Major General, told RT: "Erdogan's got to be realistic there if he wants to stay in power, and, of course, he's continuing to move Turkey towards an Islamic state. There's going to be more protests in Turkey, so he's going to have a lot of problems. But they've got to move to shut down Turkey from supporting ISIS, and these cross-border oil deals that are going on with the black-marketers. At the same time, I applaud Russia for taking the initiative along with the French to destroy those convoys; I've been advocating that for over a year. Take out those tankers, 10 to 12 a day going north from Syria and northern Iraq across the Turkish border. And so we need to take a very positive action. I've even encouraged the United States to declare war against ISIS, which they need to do. But Ambassador Churkin is going to be very frustrated with the United Nations, because they're not very positive in working towards rubbing out and shutting down the radical Islamic terrorist groups".
READ MORE: ISIS terrorists blow up iconic 2,000yo Arch of Triumph in Palmyra
RT: Aside from oil where else is ISIS getting its money from?
SK: They are looting all the ancient antiquities and precious artifacts from Palmyra, Syria as well as Iraq -which obviously has wealth of ancient treasures. Obviously, these are flowing into Turkey, also. And I would suspect that Israel is also involved in this. And certainly, there are people on the black market that are probably paying enormous amounts of money to come into these possessions. And certainly the sale of Christian women for sex-slaves has to be bringing in the certain amount of money.
READ MORE: Russia wants to stop ISIS' illegal oil trade – Churkin
RT: How close are Russia and the other world powers to finding a unified approach in the fight against Islamic State?
SK: I think Putin is being an incredible diplomat when he talks to his world partners about forming a coalition. I don't think he is naïve, I think he knows very well who is responsible for funding and creating ISIS. And these are essentially word games to try to get these other countries involved. And I think he knows very well that the US has no intention whatsoever of putting any effort into killing of their own mercenaries.
The statements, views and opinions expressed in this column are solely those of the author and do not necessarily represent those of RT.
You can share this story on social media: