'It's not a religious war, it's war against fascism' - Briton who fought Islamic State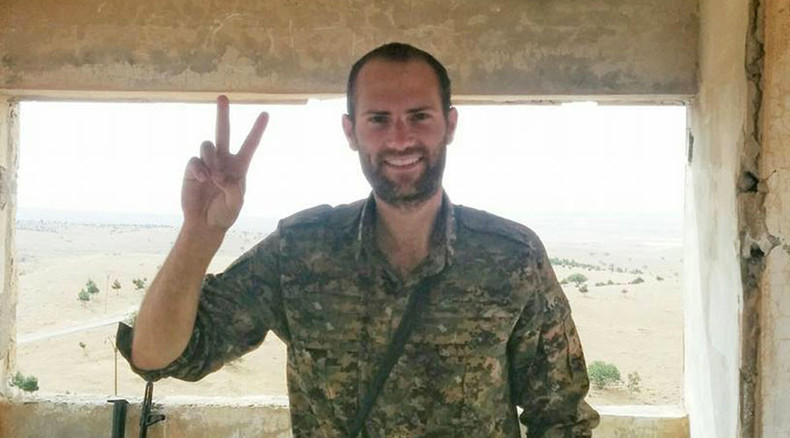 A British man called Macer Gifford who spent five months fighting ISIS in Syria says he decided to join Kurdish forces as he was horrified to see the US and the UK not doing much to stop the rise of Islamic State.
READ MORE: University accused of anti-Kurdish bias after banning anti-ISIS lecture
RT: Why did you decide to join the Kurdish group YPG [The People's Protection Units]?
Macer Gifford: I went to go join the YPG back in January 2015. I stayed for five months. Basically like everyone else I was watching the rise of Islamic State, utterly horrified. I saw the images of the Yazidis stuck on mount Sinjar and the horrible images of Kobani overrun by ISIS thugs. I was even more horrified that the British and the American governments weren't doing much to help. They didn't have a coherent and coercive policy then, and they don't particularly have one now. So I decided to go out and join the YPG, and to fight myself.
RT: University College London Union (UCLU) students' union has been accused of displaying "horrible prejudice against the Kurdish cause, human rights and the freedom of speech." It happened right after you were banned from giving a talk about your experience fighting ISIS. What you make of that?
MG: It is quite tough to be categorized alongside terrorists such as Hamas and other organizations that they mentioned. At the end of the day I wasn't going to spread hate, I was simply going to talk about my own experiences. I was going to inform people about what I saw on the ground, the conflict, talk more broadly about the things that we can do to combat the so-called Islamic State. So it was just really the way to educate and inform the students. I was even thinking that they could challenge me, that they could start asking me the difficult questions. It is what freedom of speech is all about and is what an academically rigorous university should do.
RT: University College London Union officer Asad Khan argues that allowing someone who had fought in the conflict in Syria to speak at the university could encourage others to do the same thing. Do you think your speech could inspire a lot of students to travel to the country and join the fighting?
MG: Not really, I think whatever's people decide to do is very much up to them. I've never been one who would ever encourage anyone else to do the same thing that I did. I thought to myself that I could go, I could stand in solidarity with the Kurds, I could learn a little bit more about the conflict and come home and write about it, talk about it and try and encourage more dialogue and more action from the West. If people want to go out that is entirely up to them. But this was about informing the public, educating the public. I'm certainly no recruiter for the YPG.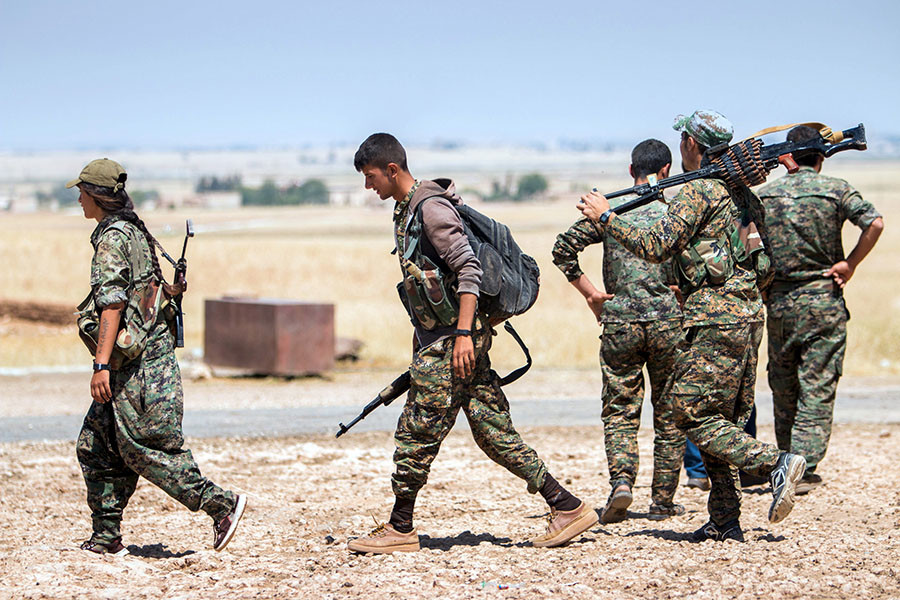 RT: Some people would question why a British person would engage in this civil war in Syria and help fighters from the other country. So what is your answer here?
MG: What we've got here, it is not a religious war; it is actually a war against fascism. We've got an organization in the Middle East that wants to roll back the clock; it wants to rub out all diversity in the Middle East. This is not a Syrian civil war anymore – this is an international war where everyone has a stake in the destruction of IS and has a stake in the future of Syria. There is a side to take, and that side should be the side of democracy, freedom, equality, and to combat the vicious ideology of hates which we've seen spring up in the Middle East.
RT: Why the Western governments have been failing to implement their policy in Syria and in the Middle East in general? Have they been doing something wrong?
MG: There is a lack of communication in the West. People aren't talking about the real issues. That goes from politics to the media. In politics we've seen a failure of leadership – in America and in Britain – they haven't acted decisively and that's meant IS was able to grow to the extent that it has. In the media they are focusing on the atrocities. But they are not coming out with the solutions. The solutions to the rise of IS already exists. I've never been advocating sending troops on the ground. What I think we should do though is start supporting groups such as the YPG, which believes in secular values, in democracy – we should be supporting them with military arms, with political and economic aid – that is what is going to destroy IS. And refusing to talk about these issues by sweeping them under the carpet and wishing IS away – it is just not going to work. I think people are starting to realize that and that is why we've had such quite a big reaction from my ban from the university.
The statements, views and opinions expressed in this column are solely those of the author and do not necessarily represent those of RT.