Corbyn's new media guru 'not afraid' to take on pro-war Labour faction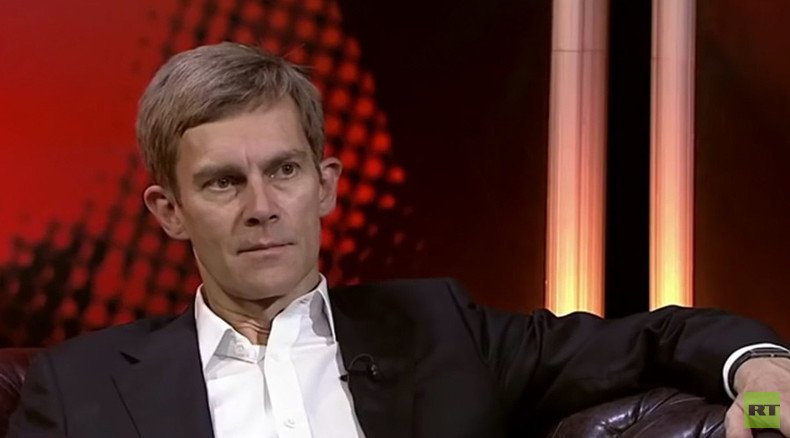 Seumas Milne is someone who is actually able to call things right, says investigative journalist Tony Gosling. I couldn't really think of a better person with more experience in the top-levels of London journalism, he adds.
READ MORE: Seumas Milne appointment as Labour strategist rattles right-wing
The leader of Britain's opposition Labour Party, Jeremy Corbyn, has chosen the outspoken columnist Seumas Milne to be his strategy and communications director.
RT: Why do you think Milne's appointment has triggered such a reaction in the media?
Tony Gosling: Well I noticed one of the other commentators has been calling him 'pro-Kremlin'. British troops in Syria as a possibility is coming up soon and it is almost as if that is what we are talking about - this is what passes for journalism now here in Britain in many cases. The thing with Seumas Milne is that he is someone who is quite prepared to stand up to the owners – people who own the printing press and broadcasting towers – he is just the right person we need with the kind of journalism like him being 'pro-Kremlin'. George Orwell would be rolling his eyes – this is the kind of thing he predicted.
It maybe that we've got a resurgence in this politics going on with the Labour Party going back to grass roots, that is to say, the Council as ordinary members are in touch much more with the general public rather than the parliamentary Labour Party. And we are in a situation in Britain with some of the big broadcasters, like the BBC and Channel Four under threat, with Channel Four possibly being privatized. So, this is exactly what we need is a communication strategy director to the Labour Party who is coming from the finest traditions of British journalism.
Lindsey German, the convener of the British anti-war organization 'Stop the War Coalition' told RT on Milne's assignment: "The problem with the media in this country [UK] is that it is fairly overwhelmingly and unremittingly right-wing. It doesn't deal with serious arguments. The fact that he [Seumas Milne] is called a "defender of terrorism" when actually he is very far from that position, but at the same time doesn't support the so-called 'war on terror' which, of course, has had one impact which is to increase the level of terrorism in the Middle East and elsewhere in the world. This is what they don't like. And the media has been unremittingly hostile to Jeremy Corbyn from day one. Seumas Milne's role, as I see it, will be to counter some of this hostility in the media. And actually try to deal with the serious debates and arguments in the British media which will be a challenging task. But I think he is very much up to it."
Seumas's father, Alasdair Milne, was really the last honest Director General of the BBC who was sacked by the Thatcher government back in the 1980s for daring to criticize the government. But actually that is what the BBC is there to do because it is paid by the license fee; it is not paid by the government. But the government seems to try to manage if it is another government department. I mean Greg Dyke was quite a nice guy as the Director General at the BBC, but I am afraid he was a bit of a careerist, so you have to go right back to the 1980s and Alasdair Milne to find someone who was running a corporation which was genuinely independent and able to challenge the government, not to be biased...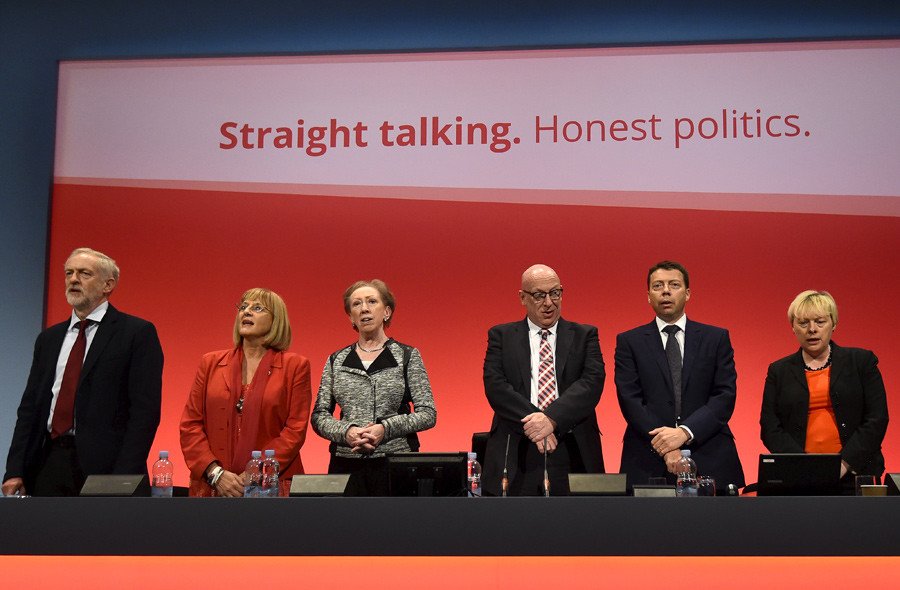 RT: What impact do you expect this to have on the Labour party's policies?
TG: I don't think he will be aggressive… I don't think it will be quite like that. Seumas Milne has called all the post 9/11 conflicts right. He is the kind of person we need here in Britain, somebody who is actually able to call these things right. With hindsight, he is not looking back on the past and saying "oh dear, we got it wrong." No, he got it right: Afghanistan, Iraq, Libya and Syria he has called out as disastrous conflicts… not just for human lives - millions in fact in Iraq - but also it has virtually bankrupted Britain, so it has been bad foreign policy. And it has been extremely bad, these wars, for Britain's reputation abroad, too.
The other thing about Seumas is he will not be afraid to see former Labour leader Tony Blair go to The Hague. He set his store against what Blair did in 2003 and, of course, we've just seen the weekend the leaking of the Downing Street memo which really shows that the Iraq war was planned well before 2003, and in fact all the time Tony Blair was talking about looking for a diplomatic solution, he had already done deals with the Pentagon to attack Iraq.
And, of course, that is for many people a war crime; it is really for The Hague to decide these things. But Seumas is not the sort of person who will be so loyal to the Labour Party be protecting someone like Tony Blair and, should we say, "spinning for Blair." No, he will stand up to that faction of the Labour Party that was pro-Iraq war. So, this is really quite good news. And I couldn't really think of a better person with more experience in really the top-levels of London journalism than Seumas to do this job.
The statements, views and opinions expressed in this column are solely those of the author and do not necessarily represent those of RT.
You can share this story on social media: