Seumas Milne appointment as Labour strategist rattles right-wing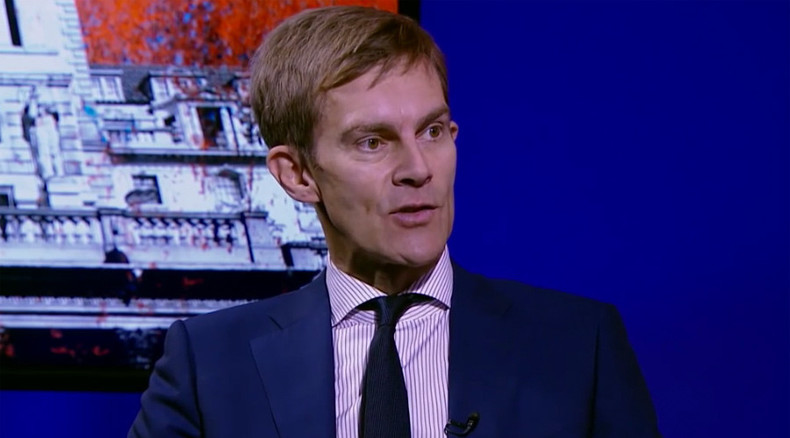 In a move which has enraged the anti-Corbyn press, journalist Seumas Milne has been appointed Labour Party executive director of strategy and communications.
News of his appointment drew immediate uproar from the right-wing press with the Spectator magazine's Alex Massie arguing on Wednesday "the only plausible reason for hiring Milne is that his views are the same as Jeremy Corbyn's."
The Telegraph newspaper claimed Milne had "once defended terrorism," in reference to his framing of local opposition to the Iraq occupation as a "resistance movement."
The backlash echoes one predicted by Milne himself in a recent interview about Jeremy Corbyn's rise to the Labour leadership on RT's Going Underground.
"Frankly, if the media were so convinced Corbyn was unelectable I don't think they'd be firing artillery at him day by day," Milne told host Afshin Rattansi.
Milne has worked as comment and labour editor at the Guardian, and writes a regular political opinion column.
He often comments on the Middle East and NATO and is the author of a book on the role of the intelligence services in defeating the 1984-85 miners' strike under Margaret Thatcher's prime ministership.
Milne, who is Oxford-educated and the son of a former BBC director general, has been a consistent opponent of the war on terror and Conservative austerity measures, a long-time supporter of the Palestinian cause and a regular speaker on Stop the War coalition platforms.
"Seumas Milne has been appointed as Labour's Executive Director of Strategy and Communications," Labour said in a press statement.
"Seumas joins the Labour Leader's office on leave from the Guardian where he is a columnist and associate editor. He will take up his position on 26th October 2015."
Milne has also written at length about the rise of modern China, which has elevated an estimated 600 million people out of poverty, as well as the country's human rights shortcomings.
These were among the issues raised by Milne's new boss Jeremy Corbyn on Tuesday with Chinese President Xi Jinping, who is currently visiting the UK.
Labour claimed the much-hyped meeting was "cordial and constructive," with the two men talking about UK and Chinese history and a shared past of fighting against fascism.
Corbyn also raised the issue of cheap Chinese steel, which has had a devastating impact on the UK steel industry.
The meeting took place before Prime Minister David Cameron held bilateral talks with Xi. Corbyn later attended a white tie state banquet alongside the Chinese delegation.