BBC global ambitions trump UK audience preferences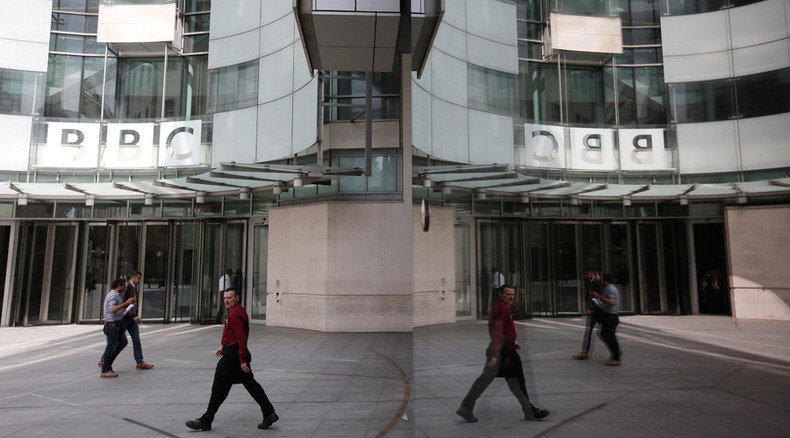 The BBC has announced some ambitious global plans, but is this politicized effort to increase its global influence in countries which aren't in the NATO/Western 'camp' really serving the best interests of its viewers?
Make no mistake; the BBC is facing the biggest challenges in its 93-year history. Its current charter which sets out its public obligations expires at the end of 2016. Its license fee, which has been frozen for the past five years, is under threat, with a committee of MPs suggesting that it be replaced by a household levy.
For supporters of public sector broadcasting in Britain (and I am one of them) these are certainly worrying times. After all, the BBC has made some wonderful programs in its history and continues to make great television - Sunday night's new television adaptation of the classic J.B. Priestley play An Inspector Calls, being a recent example.
READ MORE: BBC journalists covering Virginia shooting 'threatened by police,' forced to delete footage
The BBC's wildlife documentaries and arts programs are second to none and the classic comedies it produced in the 1970s, such as Dad's Army, Fawlty Towers, It Ain't Half Hot Mum and The Good Life have never been bettered. BBC Radio broadcasts some excellent programs too, both at a national and local level.
However, the draconian cuts the BBC has been subject to in recent years have undeniably impacted hard on its programming.

Meanwhile, many BBC journalists have lost their jobs. In July 2014, BBC's Head of News and Current Affairs James Harding announced that 415 jobs in News would be going. 'It means you're going to see good people, talented journalists, leaving the BBC. I think that is difficult," Harding conceded.
In July this year BBC Director-General Tony Hall told BBC staff that 1,000 jobs would go due to a shortfall in its license fee income. Given this backdrop of cuts and uncertainty, it is therefore surprising that global expansion is being put forward.
Hard choices
So is this politicized global move the right priority for the BBC given the funding crisis it currently faces, and the threat posed to it by a government ideologically hostile to public sector broadcasting and which wants "root and branch" reform of the world's oldest national broadcaster? Interestingly, even when he was announcing the cuts to staff, James Harding was talking about "our ambitions globally."
A new report, entitled 'British, Bold, Creative', states: "By the time of the BBC's centenary in 2022, our ambition is to make the most of the internet alongside radio and television to increase the global audience to 500 million people. In doing so, our priority will be serving people—from Russia to North Korea, North Africa to the Middle East—who so sorely need reliable information."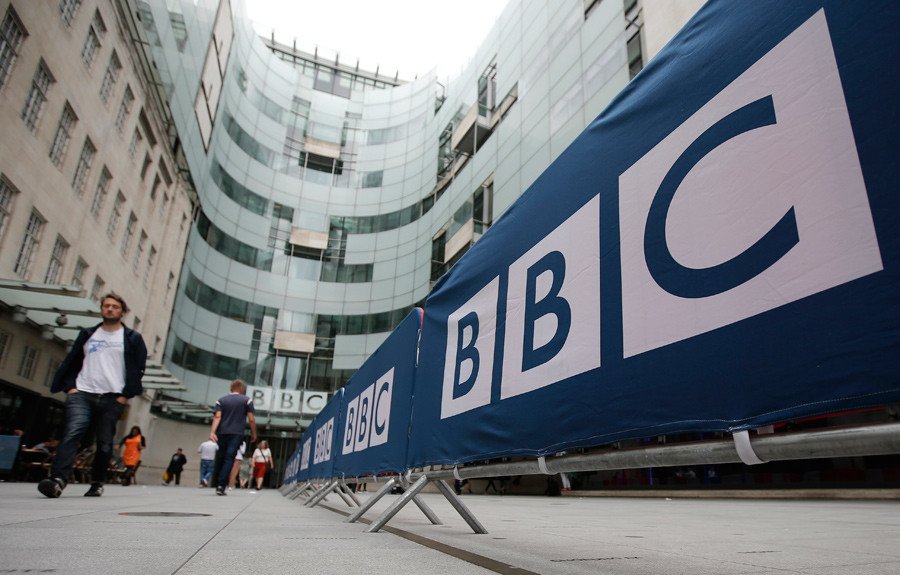 Meanwhile, The Guardian newspaper quoted a BBC source who said: "It's about Britain's place in the world….It is above the politics of the debates about the BBC's future. It has to be a national priority. Other news outlets are growing globally and many do not share our traditions and values. We have a strong commitment to uphold global democracy through accurate, impartial and independent news. There should no longer be any no-go countries for the World Service."
Politics - and more specifically geopolitics- is clearly at work here. There are fears among the Western political elites that comparatively new, non-Western channels, such as Al Jazeera, China Central Television and in particular RT, are winning the so-called 'propaganda war' and that because of the new competition it's harder to "sell" Western foreign policy - and Western military "interventions" to a global audience.
These fears have led to several new initiatives which I discussed here.
In January, members of the European Parliament passed a resolution urging the EU to counter the successes of various Russian media.
READ MORE: Ukrainian president bans dozens of journalists, incl from BBC, El Pais, RT's Ruptly
"The EU and its member states have been concerned for some time... that the counter-argument coming from the EU often seems to be poorly focused and unconvincing," the BBC website reported. In March, point 13 of the European Council Conclusion on External Relations stated: "The European Council stressed the need to challenge Russia's ongoing disinformation campaigns and invited the High Representative, in cooperation with Member States and EU institutions, to prepare by June an action plan on strategic communication. The establishment of a communication team is a first step in this regard."
Last month, the EU's foreign affairs department said it was launching a rapid-response unit to "improve EU communications with Russian-speaking communities." The EU gave Euronews €25.5 million last year "to expand its Russian and Ukrainian language programming" - overall the EU has given the channel €245 million since its launch in 1992.
Of course, global news providers will always try and compete with each other to gain market share- this is all perfectly natural. But there's something else at play here. In Britain those who are normally hostile to the idea of public sector broadcasting - and who have supported cuts to the BBC, are now keen for the BBC's World Service to expand to challenge Russia's media presence.
Before he was appointed Culture Secretary John Whittingdale declared: "We are being outgunned massively by the Russians and Chinese and that's something I've raised with the BBC. It is frightening the extent to which we are losing the information war."
"The clear commitment that has been given by Russia and China strengthens the case why we should be backing the World Service," he said.
The Economist magazine, not normally a fan of the public sector, is keen on protecting the World Service too. "The World Service looks cheap compared with the £600 million the government spends on free TV licenses for the elderly, and its budget is less than half that of BBC Two. Considering its reach and reputation, this is peanuts," it declared in 2014.
READ MORE: BBC cameraman allegedly assaulted by Jeremy Corbyn's driver
Leading figures at the BBC obviously feel that talking about "global expansion" is one way they can get a hostile government on side - and maybe get the government to agree to a modest increase in the license fee.
Last December, the Guardian reported: "Senior BBC executives say privately that the World Service gives the corporation a strong card to play in the upcoming royal charter renewal talks. They sense growing unease among Tory MPs about the future of the license fee, but know that many of them are passionate supporters of the World Service as a measure of Britain's influence overseas."
A BBC source told the Independent newspaper that "the BBC would seek to match any increase in public funding for the World Service with external income that it can generate from its other global news services, such as sponsorship or advertising, during the next Charter."
But the same source also acknowledged that the BBC accepted that: "there are limits to how much British households can be expected to fund news for other countries around the world." That's particularly true at a time when areas of the BBC's domestic output are being cut.

If it all sounds familiar, then it's no surprise as it follows a similar pattern- of cutting back on services that the British people previously enjoyed to pay for the elite's global obsessions - which of course have to come first.
Neocons don't like money being spent on things that benefit the public, but they do like it spent on things which further their foreign policy objectives- like invading other countries or backing "rebels" to overthrow a government that doesn't toe the line.
The BBC's new agenda, however, has a number of critics. One of them is Professor Gary Rawnsley, Department of international politics, Aberystwyth University, who was quoted in The Guardian as saying: "It is surprising that the BBC would wish to single out particular countries, rather than languages, that it wishes to target, thereby conceding ground to its critics around the world who view the World Service as an instrument of British propaganda."
Such a move implies that "the service is connected to a political agenda," Rawnsley added.
READ MORE: #JesuisBBC: Poroshenko bans western journalists from Ukraine
So, in the case of the BBC, the elite vision for the future is goodbye to the Open Golf, goodbye to Radios 1 and 2 and goodbye to BBC4, but 'hello' to a new seven days a week news service for North Korea and other services countering the "propaganda" of "official enemies". But is this really what UK license payers want? I very much doubt it.
Fortunately, UK license fee payers do have a say in the future direction of the BBC. In July, the BBC Trust launched a public consultation on the future of the organization. The consultation closes this Friday, September 18th.
It's important that the general public make their voices heard and tell the Trust about the kind of BBC they'd like to see in the years ahead. After all, it is supposed to be our BBC and as such should reflect our priorities, and not those of self-serving elite who want a much smaller BBC at home but a larger one abroad to pursue their global ambitions.
The statements, views and opinions expressed in this column are solely those of the author and do not necessarily represent those of RT.
You can share this story on social media: