Anti-Russian propaganda is 'unconvincing', because Western narrative is false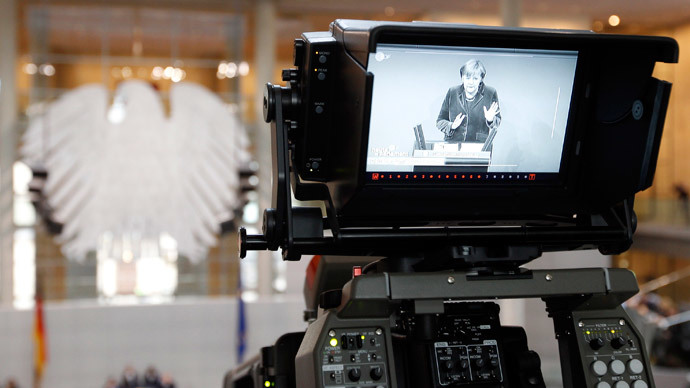 You really couldn't make it up. Almost 24 million people in the EU are unemployed. The Greek debt crisis has yet to be resolved. An Islamic State terrorist attack in Tunis, just over 100 miles from Italy. The ever-worsening problem of climate change.
And what are the EU elite talking about? How best to counter 'Russia's ongoing disinformation campaigns'. It's good to know they've got their priorities right, isn't it?
At last week's summit in Brussels, EU leaders discussed a range of options- one of which could include the setting up of a new Russian-language TV channel funded by European taxpayers.
A timetable has been laid out: we're told the EU-funded European Endowment for Democracy will present media proposals to a summit in Latvia on May 21-22, and that EU foreign policy chief Federica Mogherini will finalize the plans by the end of June.
This follows on from Members of the European Parliament passing a resolution in January urging the EU to counter Russian 'propaganda'.
"The EU and its member states have been concerned for some time about Russian propaganda, and about the fact that the counter-argument coming from the EU often seems to be poorly focused and unconvincing," according to the BBC website.
Well, that BBC report is right, because the "counter-argument" which comes from the EU and the US is certainly "unconvincing".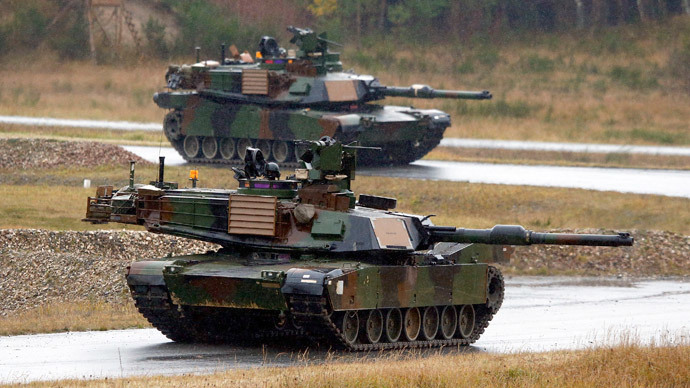 But it's "unconvincing" not because of presentation flaws, or because insufficient money was put into "selling" the message, but because the dominant Western narrative on Russia and the Russian "threat" is false, and anyone with a modicum of intelligence can see that it's false.
That's the basic problem that those seeking to push this narrative have. Setting up a new European TV channel, or giving money to ex-Soviet Republics to set up their own Russian-language channels to fight Russian "propaganda", won't remedy it.
"The Russian threat to the west"? You only have to look at a map of Europe and see how NATO has expanded eastwards since the demise of the Soviet Union to realize who is threatening whom.
"Russia is a dangerous aggressor which needs to be stopped." This is truly risible. By any objective assessment it's the US and its allies who are the dangerous aggressors. Was it Russia which invaded Iraq in 2003, falsely claiming it had WMDs? Or Russia which bombed the Federal Republic of Yugoslavia for 78 days and nights in 1999? Or Russia which attacked Libya in 2011, helping to destroy a country which had the highest living standards in Africa? Or is it Russia which has killed up to 200 children in Pakistan in drone strikes since 2004?
"Russia is to blame for the Ukraine crisis." Again, one only has to spend a few minutes on this topic to realize that this claim is nonsense too - it was the EU and US who caused the crisis, by sponsoring and supporting a "regime change" against a legitimate, democratically-elected government.
Just imagine if Russia had interfered in the same way in Canada! But the EU and US do it in Ukraine, and somehow Russia is to blame.
"The Russian invasion of Ukraine", again, a load of hogwash. If Russian had invaded Ukraine, we would certainly know about it by now. It's hard to keep up with the number of false reports of "Russian tanks in Ukraine" we've had: here's two more for the collection from February.
"Russia's annexation of Crimea", well, Crimea would still be part of Ukraine today had it not been for the Western-sponsored coup which toppled the legal government of the country. Crimea was only handed to the then Ukrainian Soviet Socialist Republic by Nikita Khrushchev in 1954 and the majority Russian population of Crimea unsurprisingly voted to return to their motherland after the coup in which far-right anti-Russian extremists played a leading role.
As to the rubbishing of the referendum in which the people of Crimea exercised their democratic rights to rejoin Russia, the best response I read was from the British journalist Peter Hitchens:
"I have spent much of the weekend wheezing with helpless mirth at the efforts of members of my trade to disapprove of two things they've spent their lives applauding –democracy and self-determination. They have to do this because on this occasion they operate in favor of Russia, a country on which we must all (for some reason) look down with cold sneers on our faces."
What we've been fed in the West about the Ukraine conflict is lies, lies and more lies, and we've witnessed, as Hitchens notes, elite hypocrisy on a massive scale. A crisis caused by the EU and the US's regime-change activities in a country bordering Russia is blamed on Russia. Russia, threatened by NATO's eastward expansion, is portrayed as a "threat." Countries that have committed serial aggression against other sovereign states in recent years, leading to massive loss of life, label a country that hasn't taken part in these crimes a "dangerous aggressor." Lies are told and the truth is suppressed on a daily basis.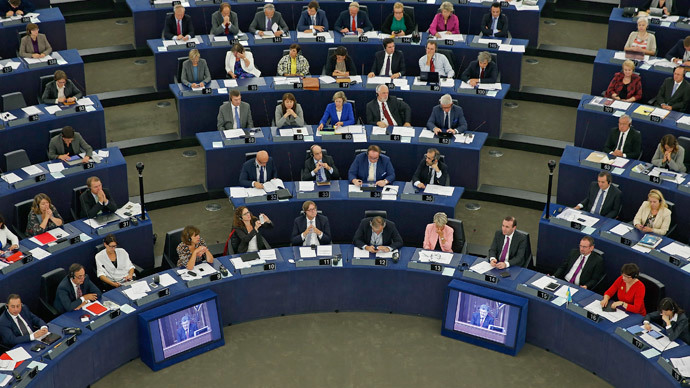 "The suppression of the truth about Ukraine is one of the most complete news blackouts I can remember," writes veteran, award-winning anti-war journalist John Pilger.
"The biggest Western military build-up in the Caucasus and eastern Europe since World War Two is blacked out. Washington's secret aid to Kiev and its neo-Nazi brigades responsible for war crimes against the population of eastern Ukraine is blacked out. Evidence that contradicts propaganda that Russia was responsible for the shooting down of a Malaysian airliner is blacked out."
It doesn't really matter how much the EU decides to spend on countering "Russian propaganda," if the script they're pushing is so clearly untrue, then they're not going to convince people.
Once again, Europe is following in the footsteps of Washington. In February, Secretary of State Kerry pleaded for more funding to counter news outlets like RT. But RT's budget is less than the budget of the US government media services and indeed the BBC's World Service.
Daniel McAdams, executive director of the Ron Paul Institute, hit the nail on the head when he told RT: "I think the problem the US has is they have an unlimited advertising budget, but the product they're selling is not very attractive overseas. People are tired of US interventionism; they're tired of US exceptionalism; they're tired of the US bombing their country… if you're a Somalian, you don't care about listening to a radio broadcast from the US, you just wish the US would stop bombing you."
The EU will be making a big mistake if they can solve the problem of having "unconvincing" counter-arguments on Russia and Ukraine by throwing euro at it. An old Persian proverb tells us that "the man who speaks the truth is always at ease." When it comes to the current propaganda war against Russia the Western elites are clearly not at ease and it's not hard to work out why.
The statements, views and opinions expressed in this column are solely those of the author and do not necessarily represent those of RT.
The statements, views and opinions expressed in this column are solely those of the author and do not necessarily represent those of RT.
You can share this story on social media: