BBC cameraman allegedly assaulted by Jeremy Corbyn's driver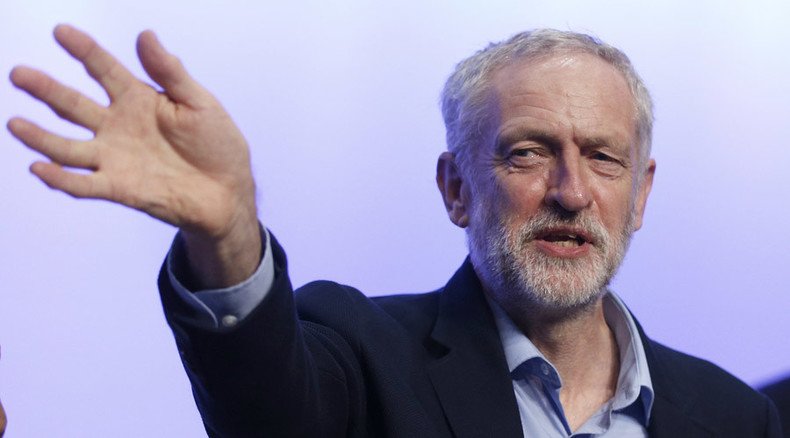 A BBC cameraman was reportedly admitted to the hospital after being assaulted while filming Labour leader Jeremy Corbyn leaving his home.
Footage from the scene outside Corbyn's North London home appears to show a camera being knocked to the ground as someone says "You smashed my camera."
Cameraman in alleged incident outside Corbyn home was seen in hospital wearing neck brace & with bruise to his face

— Michael Crick (@MichaelLCrick) 16 сентября 2015
The injured cameraman was seen with facial bruises and a neck brace last night, according to Channel 4 News political correspondent Michael Crick, who first tweeted about the incident.
A Labour Party spokesperson told the Independent the alleged incident involved a cameraman and a driver for the Government Car Service.
Earlier reports had suggested that the assailant was a member of Corbyn's team.
The BBC has now released a statement confirming that a cameraman "sustained injuries and has received treatment following the incident."
The Department of Transport is investigating claims that one of its drivers was involved in the altercation, according to the statement.
Corbyn was quoted by the BBC calling the injury "minor incident."
"[The cameraman] then pulled the car door open just as we were pulling off, telling me his camera had fallen off... and I said I'm sorry about that but it's hardly my responsibility if you lot are pushing each other," Corbyn was quoted as saying.
"Nobody was hurt - I've no idea what damage was sustained by the camera. End of story."
BBC cameramen are angry with their bosses whom they say have done nothing about it, not reported it, nor complained to Corbyn

— Michael Crick (@MichaelLCrick) 16 сентября 2015
You can share this story on social media: