'Jez We Can!' Beyond Corbyn's campaign, a mass labor movement is needed to fight austerity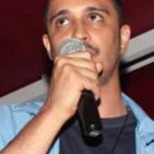 Richard Sudan is a London-based writer, political activist, and performance poet. His writing has been published in many prominent publications, including the Independent, the Guardian, Huffington Post and Washington Spectator. He has been a guest speaker at events for different organizations ranging from the University of East London to the People's Assembly covering various topics. His opinion is that the mainstream media has a duty to challenge power, rather than to serve power. Richard has taught writing poetry for performance at Brunel University.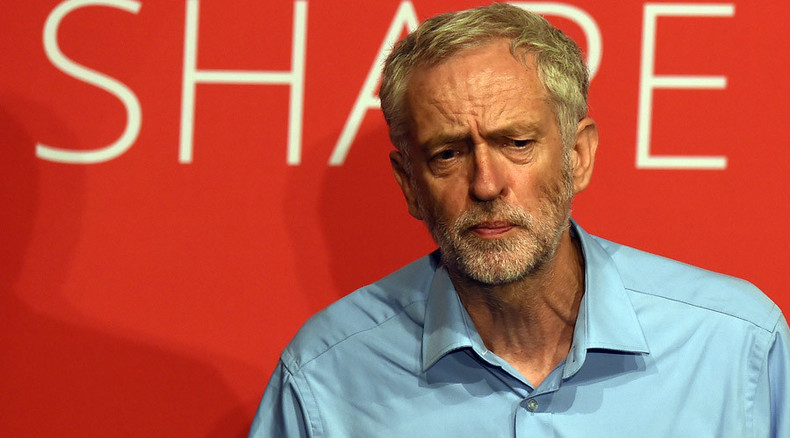 The Labour Party has proved itself in recent years to be a party of war and privatization. It's crucial to acknowledge this from the outset, not deny it.
In fact, Labour has drifted so far to the right - in line with the international political center that has shifted more and more to the right - that at times it causes one to wonder where the word "labour" actually fits into the equation.
The crisis which has emerged during the Labour leadership contest has revealed itself to be one of identity.
There are those who are concerned with only with taking power, and less so about socialist ideals, and those who care about socialist ideals but less so about taking power for its own sake – especially if it means lurching further to the right than the Labour Party already is.
What is the point of Labour taking power in its present form, if it will essentially carry out the same policies as the current Conservative government?
READ MORE: Left out? Plot to topple socialist candidate Corbyn if he wins Labour leadership
Jeremy Corbyn, however, is clearly the closest the party has come in a long time to having someone represent them who is a socialist, according to the true definition of the word. This is what is appealing, especially to young people. Corbyn clearly represents the wider labour movement, which is separate from the party that calls itself the Labour Party, and despite the fact he is a Labour Party MP. In fact, Corbyn's clear distinction as someone who actually espouses socialist ideals, compared to the majority in his party who do not, is stark, so much so that his viability in becoming leader threatens to spilt the party, according to some senior Labour Party figures – who, incidentally, might as well call themselves conservatives.
So if anything is likely to cause a split in the party, it will not be because of the leader Labour elects, but because of the identity crisis which the leadership election is pushing to the surface.
This election is evidently exposing the rift between ordinary working people and the party they thought represented them. Better that this conversation happens now, even if we would have liked it to have happened sooner.
And a split in the party between those who support austerity, or neo-liberal capitalism, something fundamentally opposed to socialism, and those who reject it, surely isn't really a split at all, but rather part of a necessary and grown-up conversation which needs to be had.
Labour has always been an imperialist capitalist party, but it has also always had some good socialists in it.
How dare left wing people get involved with #Labourleadership it's most shocking thing since doctor who fans had opinions on the new doctor.

— Andy Hearn (@AndyHearn09) July 27, 2015
The idea that Labour would be out of power for a generation as some are saying would happen if Corbyn were to be elected, does not take into account the ever changing landscape of the electorate, nor does it take into account factors outside of politics which have the potential to impact the direction of politics.
The growth of UKIP and the Conservatives winning a slender majority in May could indeed signal a sharp shift to the right in the UK, along with the political center ground within the rest of Europe.
But given low voter turnout, and the potential that future generations may hold, doesn't it seem equally likely that the right message could strike a powerful chord among some? Is there surely not, among a tide of mobilized right-wing cynicism, also a powerful left-wing base with the capability to assert itself? There surely must be. How and where it will manifest itself remains to be seen.
Yes, from the low numbers of people who bothered to turn out at the general election, the Tories scraped their majority of MPs. But what about the masses who the Tories are hoping have given up, and who have simply had no one with whom to hedge their bets?
The very fact that party members and supporters choosing who they see fit to lead the party can even be viewed as a threat, says something. Rather than listening to what Labour supporters want, senior Labour figures are suggesting that the sudden surge in support for Corbyn is the equivalent to a coup d'état, and that his election would be illegitimate. Faced with a YouGov poll which suggests that at present Corbyn is way ahead in the leadership race, some Labour MPs have even suggested the contest should be halted altogether. This shows just how out of touch the Labour establishment is, and also how scared they are. The Labour Party's hostile reaction to Corbyn in reality reflects just how much Corbyn might be needed. The more they attack him, the more his election will be likely to become a self-fulfilling prophecy.
Rather than thinking that voters have left them, the Labour Party needs to recognize that it has left the people. It has left the people, and needs to take some responsibility. This crisis within Labour, which has been revealed by the leadership contest, is not one created by those who want to push Corbyn over the finishing line, it has been created by those who have stopped listening to the people they claim they support.
READ MORE: 'At least he's a socialist': Nigel Farage backs Jeremy Corbyn for Labour leadership
If democracy within a political party means a leader is elected which some MPs have problems with and who they would not support, then they should question their self-proclaimed status as democrats.
It's popular for Labour MPs to distance themselves from war criminal Tony Blair nowadays. Some of those who have done so, though, and who have distanced themselves from him in the past, during this contest however have shared Blair's view that those who support Corbyn with their heart, should have a "transplant."
I'd argue that it's those Labour MPs who have ignored the surge in support of Corbyn, and dismissed it as a protest vote, who need their hearts examined as well as their heads.
Blair can be forgiven for being "Blairite" in his views, perhaps being the original Blairite himself. But other MP's pretending they offer a different politics to him, when they clearly embrace the same, cuts to the heart of the matter.
Those who think Corbyn should make way for more Blairite and Brownite politics are either completely out of touch with the reality lived by most people or they are delusional.
Equally delusional however, is the belief that somehow the election of Corbyn will magically fix everything overnight. However much we like his politics, he is still part of the Labour Party, and even if he wins will face a huge amount of resistance to anything progressive he tries to champion as leader, from within his own party, and also from virtually all others in the Commons.
The only way real change can be mounted, and a solid political opposition formed to challenge the Tories, is surely for true progressives within the Labour Party (who are few and far between) and those outside it to work together.
The Scottish National Party was shunned by Labour, even after Labour was brought to its knees in Scotland. The SNP's 20-year-old MP, Mhairi Black, talked in her maiden speech to parliament about offering a hand of friendship to those who might build an effective challenge to the Conservative Party.
She says the things that Labour should be saying, just like Corbyn. Just like Corbyn, many politicians are yet to take her seriously, even in the face of being made to eat humble pie by the SNP.
This profoundly backward thinking, the arrogance of taking voters for granted, is what has led Labour to this so-called identity crisis, not a man whose politics has been consistent for decades.
Jeremy Corbyn is the best bet for the Labour Party – and by a country mile. But should he win, the real work will begin. People need to be willing to work with and organize with anyone politically around a shared agenda, and do away with this tribal nihilistic form of politics.
Jeremy Corbyn is backed by some great people, but he's also backed by Farage and 'Tories for Corbyn' which sets off some alarm bells

— Emlyn Pratt (@EmlynJP) July 23, 2015
It is this old form of careerist politics, pretending that it is not careerist, which has reared its head during this election. If Corbyn gets enough votes, he wins, simple as that. Career capitalists can make as many arguments as they like, until they are blue in the face (no pun intended) but if Labour Party members and supporters choose Corbyn then this is the voice that must be heeded, not that of a bunch of career city lawyers.
Who can blame the next generation for not yet giving up on something to hope for. The only danger here is that too much focus is placed on one individual, and on one leadership election, rather than a long-term political strategy free from the imperialist clutches of party politics.
Alongside this election, there must be a drive from the left to win arguments, not to pander to the right, but rather seek to persuade where it can. The fact that Britain and Europe have shifted to the right is a reason to fight, not to give in and offer policies which are indistinguishable from those of the Conservatives.
We've learned from the rise (and capitulation) of Syriza that even if Corbyn was to take power, this is by no means the beginning of the end, but the end of the beginning.
As much as Corbyn's politics may be appealing, Labour is an imperialist machine, and the resistance he will be met with if he tries to do anything progressive will be fierce.
We should not replace the drive to build a mass resistance to the government with a personality cult. If we invest too much hope and energy in one individual we risk being let down again. If Corbyn wins, there needs to be a drive and willingness from within Labour to build a viable opposition to the Conservatives. There is not the drive or the will for this to happen at present from within, nor arguably from elsewhere.
If Labour fails to take power for a decade after a Corbyn victory, it will be because of Labour's inability to work with others, not the fact they would be unelectable.
Interestingly, people can register to support Corbyn's campaign, and vote in the leadership election in September, without becoming Labour Party members by visiting the Labour Party's website.
Corbyn becoming the Labour Party leader would be a good thing and a step in the right direction, but should he win the real work will then begin. The task is to transform the wave of enthusiasm galvanized by his campaign so far, into one which makes up part of a wider, unified anti-imperialist mass labor movement. It will be hard but it is possible, and within reach if we organize for it now.
The statements, views and opinions expressed in this column are solely those of the author and do not necessarily represent those of RT.