'I look upon my Russian space colleagues as brothers' - fmr Johnson Space Center director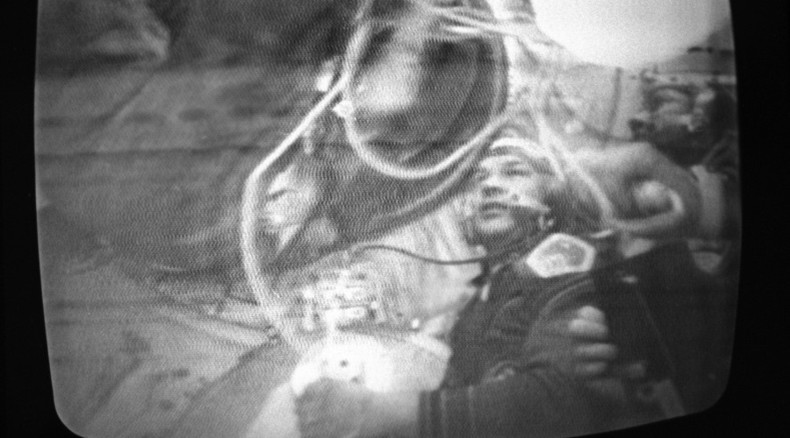 The Soyuz-Apollo mission set the model for how the US and Russia can successfully work together, and they ought to use it not only in space, but in the other areas, George Abbey, former director of the Johnson Space Center (JSC) told RT.
This week marked the 40th anniversary of the Soyuz-Apollo space project, the first joint space mission between the United States and the Soviet Union. In July 1975, two rockets blasted off half a world away from each other, only to dock together in orbit.
RT: First of all, what did your crew feel when after three years of intensive preparations you saw two spacecraft meet successfully?
George Abbey: It was a great feeling, a great feeling of achievement that two Cold War adversaries could actually work together working for a common objective with a common purpose in mind. It was just a very great feeling that we were successful.
RT: You've mentioned the Cold War... Did it surprise you that, given the political tension at the time, this was even possible to supposed adversaries working together like this?
GA: I think the good thing about working together in space is that, despite problems politically, the two countries and individuals involved were able to work together with the common purpose in mind. Even today the real Soyuz-Apollo mission laid the foundation of the International Space Station, and we're working very well together with Russian colleagues, and we're able to work above the political problems.
READ MORE: 40 years since Soyuz-Apollo: Handshakes in space as USSR, US fly together
RT: What do you think were the goals that united Russian cosmonauts and US astronauts in that mission?
GA: The two nations and the individuals involved working in space - the cosmonauts, astronauts, engineers and the companies in Moscow working in space, and the flight controllers in the control center there, and the individuals working here in Houston and the control center, and our contractors working on space - are able to work together because they have a common objective, and it really serves to bring the two nations together on a common ground. Look at the International Space Station today. It is a great example of how nations that might have differences can work together.
RT: What were the biggest obstacles that needed to be overcome for it to happen?
GA: There was just uneasiness about working together, because we had heard so much about our fellow colleagues in Russia, and they'd heard so much about us, it was a matter of building up the relationship and getting to know each other. And once that was established there was a feeling of trust. Once you get to know each other, the relationship can be built on. That was probably the biggest obstacle getting over that and getting to know each other. Once you did get to know each other, we're able to trust each other.
RT: How did the mission impact on the relations of the two countries? Was there any positive effect?
GA: It has. I think it really sets the model for how the two countries can work together. If we look at how we've been able to do it in space, work together successfully in space, we ought to use that model in the other areas where we interact with each other. Because in those other areas I don't think we have been successful as we have been in space. It is a matter, as I said, of building up trust; we've been able to build that up working together with our Russian colleagues. I look upon them as my brothers.
The statements, views and opinions expressed in this column are solely those of the author and do not necessarily represent those of RT.