India voting for Palestine at UNHRC: Human consideration over material realism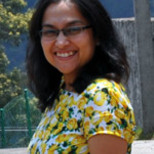 Jhinuk Chowdhury is a former journalist based in India and is currently working as an independent writer. She has worked as a business correspondent for the leading Indian daily – The Times of India – covering human resources, IT, jobs and careers. You can follow her on Twitter @jhinuk28.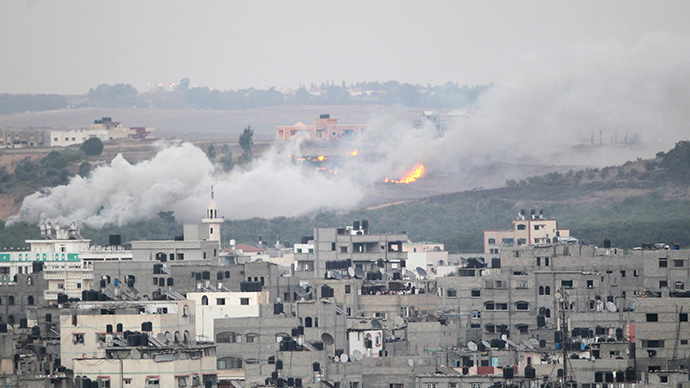 As Benjamin Netanyahu talks of "prolonged war", Gaza burns and the death toll rises every day, its only power plant razed to the ground, and helpless Egyptian mediators who keep revising their ceasefire proposals.
In the meantime, India is in uproar over voting for a UN Human Rights Council resolution to begin an investigation into Israel's offensive on Gaza, with 29 countries (including BRICS) favoring the resolution in the 47-member council, with 17 nations, including European ones abstaining, and only the US voting against.
Opponents ask if Israel is India's strategic partner with a lot of economic and defense strings attached – what's the logic? What about pragmatic foreign policy?
Indeed pragmatism, national "interest" is integral to a country's foreign policy, but India's is also driven by another value, called human consideration; that's where the support for Palestine over a strategically important Israel comes from.
There is interesting research on the drivers of India's foreign policy by Kadira Pethiyagoda of the Oxford Institute for Ethics, Law and Armed Conflict (ELAC), which says cultural values driven strongly by non-violence, tolerance and pluralism are equally resilient drivers of India's approach towards any international conflict as strategic interests; sometimes even more!
Pethiyagoda cites the example of how India's opposition to intervention during Kosovo, Iraq 2003, Libya and Syria wars came at the cost of important strategic interests with the West.
And even when it did intervene it was only after seeking the domestic government's invitation. As is the case with Sri Lanka where India obtained an invite before intervening, and even conceded to withdraw at the host country's request. "This indicates more than purely strategic interests at play," writes Pethiyagoda.
India's unwavering principle of the perpetuation of the state sovereignty of a nation often puts it at odds with its long aspired position of increased engagement at the UNSC. Observers feel Westerners perceive this as anti-Western dogma or culturally rooted intransigence.
Contrary the expansionistic drives of some of its neighbors, India's foreign policy in its surroundings have been more altruistic be it intervention in the 1971 Bangladesh War, or aids for its smaller neighbors like Bhutan and Nepal.
India – with its own domestic problems to deal with - is increasingly gaining prominence as a donor alongside other BRICS counterparts with a 10.8 percent annual growth between 2005 and 2010 in foreign aid. A good example is India's Development Partnership Administration (DPA) that seeks to oversee its foreign aid program envisioned to reconstruct war ridden neighbors like Afghanistan and Sri Lanka.
Not about Israel, but about civilian deaths
The possible antagonizing of a strategic partner within an alliance in key areas like security, defense, intelligence and counter-terrorism has been slammed as too 'ideological'. When there was an option to "abstain" what was the need to spell out protests so explicitly when Israel votes for India on the Kashmir issue? After all India and Israel converge ideologically in many crucial areas – democracy, and war against terrorism especially in Kashmir.
First of all abstaining was not a viable option given the growing stature of India in global politics. Taking a stand only secures its position as an alternative way of dealing with a crisis through what it endorses – non-violence and civilian safety. In its statement India mentions its deep concerns "at the steep escalation of violence between Israel and Palestine, particularly heavy airstrikes in Gaza and disproportionate use of force on ground, resulting in tragic loss of civilian lives, especially women and children and heavy damage to property.''
The statement categorically mentions its unease at civilian deaths both in Israel and Palestine. "The Council …condemns in the strongest terms the widespread, systematic and gross violations of international human rights and fundamental freedoms. The Council condemns all violence against civilians wherever it occurs, including the killing of Israeli civilians as a result of rocket fire; calls for an end to attacks against all civilians, including Israeli civilians; demands that Israel, the occupying power, immediately and fully end its illegal closure of the occupied Gaza Strip."
Democratic practices in India also differ from Israel. A pluralist and liberal democracy that India is doesn't render exclusive or "special" status to any one religion. Many call BJP a Hindu nationalist party, but the fact that the same BJP today has decided to side with Palestine is a good enough counter argument.
Even in the case of Kashmir, what sort of parallels can be drawn especially when it is not India which is the occupying party in Kashmir whereas in the case of Israel it is in occupation of Palestinian land?
Materials and morals
Building a relationship with Israel has been a well thought out process for India, which developed very gradually over a period. India has always been a staunch supporter of Palestine and refused to ally with Israel unless the Palestinian cause is espoused. A large Muslim population and a hope of reaping a Middle East endorsement for the Kashmir issue have been the key drivers for a pro-Palestinian foreign policy.
However things have changed since the Madrid Peace Process of 1991, after the Palestinians agreed to initiate talks with Israel. India now did not have to make Palestine a precondition for its relations with Israel. Moreover, Palestinian support did not do much for India in terms of Middle East backing on Kashmir.
It was only after 1992 that ties between the countries started developing and Israel began emerging as a key source of weapons and intelligence, scientific expertise in agriculture, water management, healthcare and cybersecurity.
In the 1999 Kargil War Israel supplied India with sophisticated unmanned aerial vehicles, arms for the Bofors field guns and night vision equipment – all of which contributed to the success of the Kargil defense. As of today, Israel is India's second-largest arms supplier, after Russia, with the defense trade being pegged at $10 billion.
However despite the growing ties India continues to maintain a distinction between the two sets of its foreign policy – one driven by humanitarian values with Palestine, the other by strategic business interests with Tel Aviv.
During the time when New Delhi was increasing trade with Tel Aviv, aid to Palestine continued in the form of unconditioned budgetary support and training of Palestinian diplomats, security and technical personnel. India is a consistent donor to the UN Relief Works Agency (UNRWA) for Palestine Refugees across Lebanon, Jordan, Syria and the Gaza Strip and West Bank.
Palestine has had a firm supporter in New Delhi in its effort for UN membership. India backed passing of the UN Security Council Resolution of December 1992 which condemned Israel for the expulsion of more than 400 Palestinians from the occupied territories. India voted for "the Right of Palestinians to Self-Determination" resolution at the 53rd session of the UN General Assembly.
In its quest for a "key global ground", observers say, India will need support from stronger powers. Indeed! But the strategy will certainly be different. A believer in a multipolar world, India will not side or depend on any particular block, its multidimensional foreign policy will drive it to balanced relations with multiple players which will include the BRICS as well as the US and even Israel.
At least for the sake of economics, Israel too cannot sulk at India's stand on Gaza. With Asia poised to take on the US as Israel's export market at 21 percent is already almost on a par with the US, India is a destination which Israel sees throwing more opportunities than even China in areas of infrastructure, health and education. Quite understandably then Tel Aviv announced that 'strong' ties with India will continue despite the UNHRC stand.
India has sent a clear message that values are larger than "friendship". The Gaza crack down for now may succeed to hush up insurgency, but in the long run it will give rise to an alienated cohort which will make fighting terror a bigger challenge like never before.
The statements, views and opinions expressed in this column are solely those of the author and do not necessarily represent those of RT.