​Politkovskaya case: What was left behind after court verdict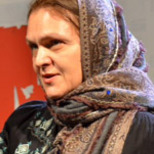 Nadezhda Kevorkova has worked at RT since 2010, before which she was a special correspondent for 'Novaya gazeta,' 'Nezavisimaya gazeta,' and 'Gazeta.' Kevorkova has also worked extensively in Russian mass-media. As a war correspondent, she covered the Arab Spring, military and religious conflicts, and the anti-globalization movement. She has worked as a reporter in Egypt, Sudan, Palestine, Jordan, Lebanon, Syria, Iraq, Iran, Pakistan, Azerbaijan, Ukraine, Hungary, Greece, Turkey, Cuba, and in the republics of the North Caucasus, Tatarstan, and in the Far East. In 2001, after an invitation from US State Department, Kevorkova visited a number of states, including Alaska. As a correspondent of 'Gazeta' she reported from Indian settlements in the US. She covered the 'Gaza Freedom Flotilla' in 2008, 2010 and 2011; she also visited Gaza several times during the blockade. In 2010, Kevorkova was nominated for the 'International Women of Courage' award.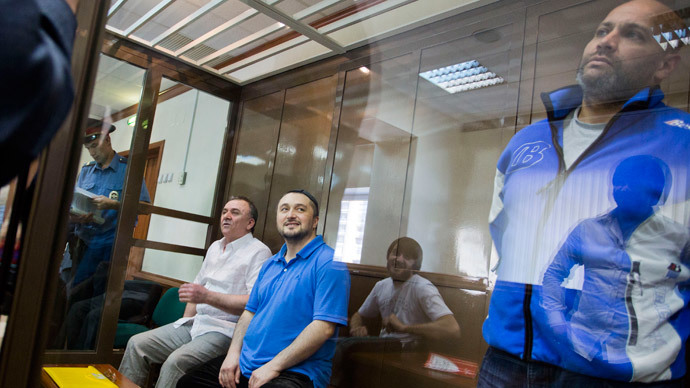 Eight years after the assassination of Anna Politkovskaya, the most famous Russian journalist, the court passed a verdict on five Chechen defendants and variously handed them from 12 years to a lifetime in prison.
The court ruling has a dark context: Anna Politkovskaya spent the last seven years of her life writing and reporting about Chechnya.
The eight-year investigation, with one jury replaced by another after months of debate, seems to have eclipsed Anna's writing. Her name resurfaced on mainstream TV channels, but a news story can hardly describe what exactly she did while she was alive.
The Moscow City Court hearings typically get a lot of press. All the major news agencies were there trying to make this story sound exciting. But for foreigners in Russia, this is a tough job to handle, as they can scarcely figure out what the Chechen campaigns mean for anyone born into the post-Soviet world: a farewell to the Soviet myth, which carried on to the post-Soviet countries, that a civil war is the worst thing out there; that while the nation is able to overcome any external aggression, a kin-on-kin war will have a sweeping and devastating effect.
When Politkovskaya understood that, she rushed to stand up for justice - the usual victim of war, next to the truth.
But she turned out to be a sole campaigner. There is a Russian saying: "A lone warrior is not a warrior" - even less so a female one. But Anna Politkovskaya stepped out on that battlefield because there was nobody else to do it.
Few people remember that during the First Chechen campaign most Russian media sided with the Chechen rebels, promoted Chechnya's independence and objected to hostilities in the breakaway region. Traveling to Chechnya and interviewing warlords was a 'trendy' thing at the time. The media would praise and glorify General Aleksandr Lebed, who signed the peace deal.
The second campaign, however, started in silence. One after another, liberal Russian politicians expressed their support for the military action, followed by an influx of embedded reporters. Only one lonely voice was heard objecting, insisting, saying that things cannot and should not go on this way.
Early on in the Second Chechen campaign, many people were talking about the clash of civilizations, religions and mentalities. Some discussed economic and political dimensions, while others would try and map out the global geopolitical interests at play.
Politkovskaya was never interested in all the pomp and circumstance. Instead, she would talk about people's lives being marred by the war.
I had the chance to work at one newspaper with her. Once I asked her about her vision of facts on the ground.
"These are Soviet people who haven't been able to change," she said. Her stories revolved around former Soviet teachers, doctors, engineers, mailmen, builders, drivers, and farmers, their kids who never enjoyed a proper childhood, and their parents who had to grow old in turbulent times.
For eight years of the trial, the people charged with murder were the Chechens. Their accomplices, however, were connected to different cases.
None of the defendants pleaded guilty, so their lawyers are planning to appeal against the verdict in the European Court of Human Rights.
Russians have much less trust in court justice in general than Americans or Europeans do, and less still in this particular court. But neither journalists nor the general public have any experience in delving too deeply into the history of the legal proceedings.
Hardly anyone remembers that the first jury acquitted the defendants, claiming that the evidence of their guilt was insufficient.
The second jury, however, issued a guilty verdict. Politkovskaya's last employer, Novaya Gazeta, and her family accepted the court ruling, but were surprised that the mastermind behind the crime never got a mention during the hearing.
The Investigative Committee spokesman has already said that they are planning to identify him – an uphill battle given that so many years have already passed.
The story of a journalist
Anna Politkovskaya was 48 when the murderer who was waiting for her near the elevator in her apartment block shot her five times. Her murder occurred on President Vladimir Putin's birthday - October 7 - in 2006.
This is how Putin, who was in Germany at a press conference with Angela Merkel at the time, commented on the incident: "This murder causes much greater damage to Russia and the Chechen Republic, where Anna used to work, than her publications."
Politkovskaya worked in Chechnya during the Second Chechen War starting from 1999. She was heavily critical of the actions of the Russian army and armed groups – both militants as well as those supporting the Russian army.
She criticized Ramzan Kadyrov and rebel leaders Shamil Basayev and Aslan Maskhadov. She investigated terrorist attacks in Moscow and the North Caucasus, and looked into the destinies of opposition members and regular citizens who happened to fall victim.
She wrote about the victims of bombings, cleansing operations, extrajudicial executions, about those discharged from the army – people she considered victims of special services. If she happened to encounter soldiers or officers that were going through ordeals, she would write about them too.
When the rallies of Eduard Limonov's forbidden National Bolshevik Party kicked off, Politkovskaya began to investigate the fates of the young hooligans throwing eggs and tomatoes at high officials and broke into the president's waiting room chanting, "Yes, death!" She didn't do this because she was a supporter, but because she considered it unfair to sentence these people to two-four years in prison.
Russia never saw a journalist like her, who would be so open for people who lost their hope for justice. Politkovskaya was overwhelmed with the wave of people's sorrow, and was eventually was swallowed by this wave.
In the last seven years of her life, Anna worked for Novaya Gazeta – a newspaper that was extremely critical of the then Russian regime.
Her fellow journalists were completely negative towards her, listing her among "public enemies" in different internet blogs and forums. When Anna was detained by military officials in Chechnya, her colleagues mocked her reportage, claiming she had made up the entire story about her detention and secret prisons. Moreover, one famous journalist even came to Politkovskaya in a rage, wanting her to stop visiting this North Caucasian region because she regarded it as "hers."
When flying to Beslan in September 2004, where terrorists had taken over a school, she suddenly felt sick on the plane after having a glass of water. Politkovskaya and Novaya Gazeta Editor-in-Chief of Dmitry Muratov believed it was an attempt to poison the journalist in order to prevent her from negotiating with the terrorists.
Politkovskaya noticed she had been followed more than once. The newspaper even provided her with a security guard. She realized someone was following her not long before her assassination as well.
She could've been killed in Chechnya on a number of occasions, but the assassin struck at her home. That day she asked her son to come over and he said he would show up later on. Who knows what would've happened had she entered the building with her son? Would the assassin just shoot both of them, or would he rather refrain from shooting then? How much longer she could've lived, and how much more she would've done?
Politkovskaya published two books which became available in Russia only after her death. Later her colleagues put all her articles and notes together and issued a 1,000-page book.
Her last unfinished material was on tortures. It was published as it had been left in her computer.
I know people in the West who've read just two books about Russia: Solzhenitsyn's 'The Gulag Archipelago' and Politkovskaya's 'Putin's Russia'. Many journalists who had been treated as glorious in Russia would enviously note that the West recognized only one of their own as a person of authority, and that was Anna.
After she died, her husband, quite a famous TV host of the Perestroika era, said that he had tried to stop her at some point. "This is not journalism," he had told her. "It was a justice alarm," he referred to her reports.
Her work indeed went beyond the conventionalities of her profession. She was quick to publish testimonies, as she gave floor to her reports' characters that she believed. A journalist at war learns to discern between the truth and the lies unmistakably. But those who have never fought in a war are often not ready to accept this truth.
However Anna Politkovskaya had all the skills of a journalist. Novaya Gazeta would show some of her materials as examples to newly-employed journalists. One of her pieces was about her dying dog. Another was about a Chechen, a former scientist who made a steam bath and welcomed everyone to wash in it - Russian soldiers as well as militants.
It almost seemed as though she had a feeling that she was running out of time. She hurriedly recorded all the witnesses. And contrary to her numerous critics, she didn't really care about the beauty of her writing.
Anna was a charming beautiful woman with an amazing sense of humor, and a sharp critical mind. Born to a family of diplomats, she was a mother of two and a wife of a famous figure. She had every opportunity to pursue a successful and safe career. But she ended up living on the edge.
If you were to meet Anna even at the office you'd see how many people would come to see her about their troubles and pain. People would sit and wait in the corridor, as Anna would spend time talking to each one of them. Indeed, normally journalists don't exhaust themselves in this way. Many of her articles were extensive quotes with just a few words of her own – those were witnesses of the disaster that war had caused in Chechnya.
The investigation
A jury acquitted all of the defendants in 2009, but the General Prosecutor's Office appealed the verdict and the trial went for another round.
As the court was in session, some aspects of the proceedings had the press bewildered. One of the jurors was expelled from the courtroom for talking on his cellphone. At the same time, many other jurors were allowed to have their phones on them during court sessions.
None of the defendants ever pleaded guilty.
The Makhmudov brothers' attorneys believe the cellphone billing records that the prosecution claims to point to their presence at the scene of the crime have been largely fabricated. The defense also maintains that some 30 percent of the 30-volume case records are now missing, while they could be used to prove the defendants' innocence.
The attorneys also point to the fact that, while the prosecution paints the defendants as an organized group involved in a criminal conspiracy, no relationship among the defendants has been proven in court. The court has also failed to question those individuals charged in absentia with having coordinated the hit job. FSB Colonel Ryaguzov, for one, had been initially indicted as a coordinator, but eventually ended up dropped from the case and wasn't so much as summoned to court for questioning.
There is also a weird contradiction in the verdict itself. One abstract says Politkovskaya was murdered for her "activities as a journalist and activist," while another claims the murderers were looking to make a profit.
Former police officer Dmitry Pavlyuchenkov was first introduced into the proceedings as a witness, but was then arrested and - in a trial held behind closed doors in 2012 - sentenced to 11 years' prison for playing the role of middle man in the murder. The counsel for the defense in these proceedings says Pavlyuchenkov was used to give evidence that would implicate their clients. According to the lawyers, the prosecution does not have any other pieces of evidence. Pavlyuchenkov struck a plea bargain and promised to name the person behind the killing, however we still don't know the real mastermind.
According to Pavlyuchenkov, it was Boris Berezovsky and former Chechen emissary in London Akhmed Zakayev who ordered the murder. The deputy editor-in-chief of Novaya Gazeta recalls that Anna Politkovskaya communicated with Berezovsky - who was killed or committed suicide in 2013, and was friends with Zakayev - as part of her job and did interviews.
"I can't imagine what could have led to a row between them," he said.
The police officer who spied on Politkovskaya was tried as part of a separate case, which also made the lawyers suspicious.
One of the lawyers who took part in the 2009 proceedings said that Politkovskaya herself would never have approved of the conviction of people whose guilt has not been proven.
The lawyers insist on a re-trial and plan to file a complaint to the European Court of Human Rights. They might well win it. The prosecutors may point to the masterminds in London or elsewhere, and the public will hear more revelations about more masterminds in Moscow. Dozens of experts will deliver their opinion on the case.
The final page in the story of her path as sharp as a razor's edge has now been written. This story is more than a thousand pages of her reports. She herself stood up and documented history in the making. A woman who forgave the indifference and silence of her contemporaries set a benchmark of excellence that is too obvious to ignore and too high for any of us.
The statements, views and opinions expressed in this column are solely those of the author and do not necessarily represent those of RT.