Year on ISS planned ahead of manned Mars mission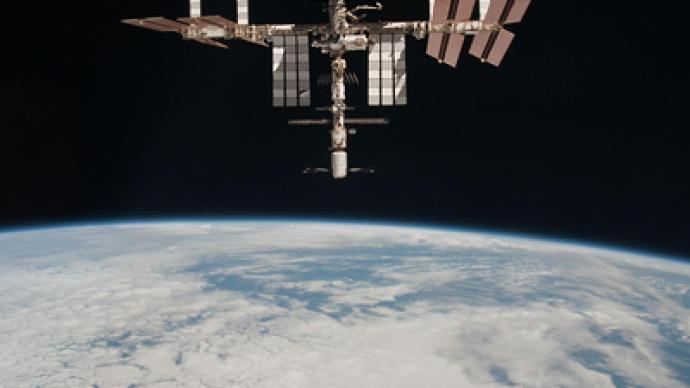 NASA and the Russian space agency plan to send an international crew to the ISS for a year. The extended mission, if it succeeds, may bring scientists a step closer to manned flights to Mars and beyond.
­The plan envisages an international crew, made up of an American astronaut and Russian cosmonaut, blasting off on a Russian Soyuz spacecraft in March 2015.

"A one-year increment on the ISS would be a natural progression as part of preparations for missions beyond low-Earth orbit," NASA spokesman Rob Navias said on Friday.

The extended expedition aims to gather the scientific data needed to send humans to destinations much farther away from Earth. The mission hopes to prove whether or not missions lasting longer than six months are possible.

NASA says the results will add more understanding to existing assumptions about crew performance and health and will be will helpful in reducing the risks associated with future exploration.  Manned missions to an asteroid or Mars are already in the pipeline, being penned for 2025 and 2035 respectively.

Medical and biological studies provide the basis of research aboard the station, which also serves as a $100 billion "laboratory" for technological demonstartions and scientific examinations.

The mission may improve the understanding of how human beings can tolerate the weightless environment of space for that long.

Doctors are particularly concerned about the affect it will have on bone density, muscle mass, strength, vision and other aspects of human physiology.

The yearlong stay will span the space station's 43rd through to 46th expeditions and will become the first time the ISS will host a mission of that duration.

However, the two will not be the only ones to have left Earth for so long.

So far, only four people have spent a year or longer in orbit during a single mission. All four are Russian cosmonauts who served aboard the Mir space station that operated in low Earth orbit for 15 years, before it was scrapped in 2001.

Back then, in 1988, Soviet cosmonauts Vladimir Titov and Musa Manarov spent 365 days in space.

The record set in 1988 was then broken between 1994 and 1995, when Russian, Valery Polyakov stayed on board for 438 days.

It is still to be announced who will take part in the record-breaking 365 day mission on the ISS. There's speculation that Peggy Whitson, NASA's former chief astronaut, might be a potential candidate.

It is expected as many as two additional seats to fly to ISS may be available. Rumors suggest Russia may them to  so-called 'space tourists.'