Sarah Brightman: Next space tourist to blast-off in 2015?
Published time: 22 Aug, 2012 14:49
Edited time: 23 Aug, 2012 12:29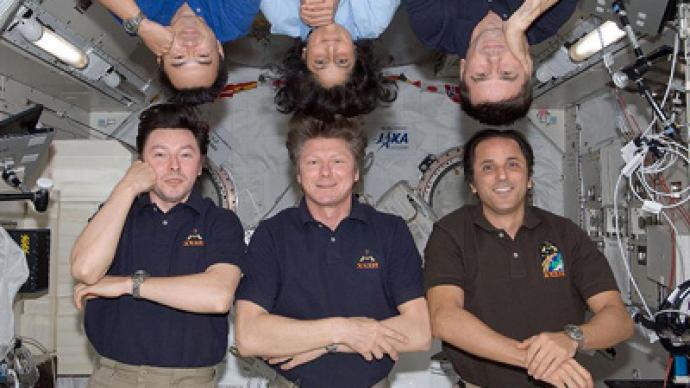 World-famous classical vocalist Sarah Brightman is rumored to be in talks with Space Adventures – the company that makes space tourism a reality for the select few. If confirmed, the singer will become the second woman to board the ISS as a tourist.
­One of the brightest musical stars in the world, Brightman has not yet confirmed or denied the rumors. However, her appreciation for all things intergalactic has been evident for years – most noticeably, with her popular 1970's track, "I Lost My Heart to a Starship Trooper".
She has announced she is preparing for another world tour in 2013. If the space tour does in fact take place, it will certainly be an appropriate finale for a star of Brightman's magnitude.
Russian officials are also keeping mum on the subject for now, but are keen to revive the space tourism program and say anything is possible.
"I think that if we do come to a consensus, then theoretically it can happen," says Aleksey Krasnov, head of manned space missions at the Russian space agency Roscosmos.
Previous tourists – among whom were Charles Simony, former beau of Martha Stewart and creator of Microsoft Office, and Guy Laliberte, the founder and director of world-renowned Cirque Du Soleil – have paid around US$30 million for the privilege of "setting foot" in the International Space Station.
Tourists who are capable of footing the astronomical bill will be taken up in the Soyuz space capsule – a possibility that hasn't available, due to the number of available seats, since the US retired its Shuttle program and Russia became the only country capable of sending crews to the ISS.
But Roscosmos and NASA are now considering extending the crews' missions in space. If crews stay longer, it will give them a chance to work more extensively and accomplish more. As it is now, the average mission is about six months, of which cosmonauts and astronauts lose at least a month in productivity to acclimatization and generally just getting used to the ISS. That leaves them with only a few months to carry out their work.
That's why Russia has proposed increasing the mission duration to nine months, and for special projects that require a lot of work, the creation of a long-term, one-year mission. According to some sources in the industry, such a mission is already in the works, scheduled for 2015.
And as the Soyuz capsule travels to the ISS four times a year, the lengthier missions will mean free seats on the capsule, which will most likely be sold to space tourists.
Whether one of those seats will be taken up by one of the greatest vocalists of our time remains to be seen.
English singer Sarah Brightman performs before her set was cut short by thunderstorms during the Live Earth concert at the Oriental Pearl Tower (AFP Photo/Mark Ralston)