Blast near US embassy, ISAF HQ in Kabul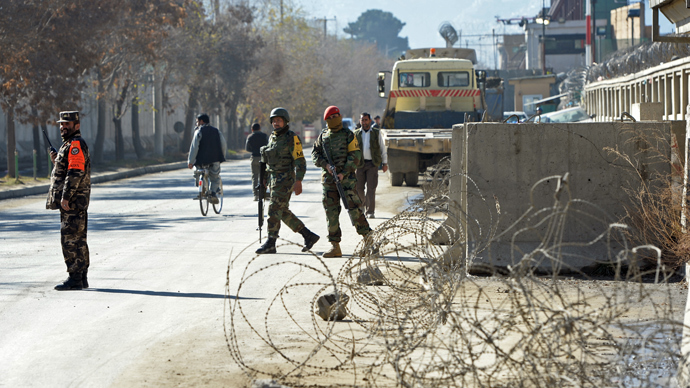 ​A blast has occurred outside the NATO-led ISAF military headquarters, near the US embassy in the Afghan capital, Kabul.
Reuters reports that the blast struck within meters of the entrance to the US embassy.
A police official on the scene said that the blast took place next to a key traffic circle in the city, located close to NATO-led International Security Assistance Force (ISAF) as other witnesses reported alarms going off at the embassy compound.
The ISAF said the explosion took place around 10:20am local time (05:20GMT), but declined to give further comment. The chief of police later reported that the blast happened by accident and took place inside the building of the Afghan National Directorate of Security (ANDS).
The ISAF has since given the "all clear" and daily operations have returned to normal.
The incident comes a day after a German convoy became the target of a suicide bomber at the capitals' international airport. However, terrorism was ruled out in today's explosion.
Another recent incident took place on November 16, when a suicide bomber rammed his car into an Afghan army vehicle at the site of the upcoming Afghan-US security pact talks.