UN Security Council votes for sanctioning Libya's Gaddafi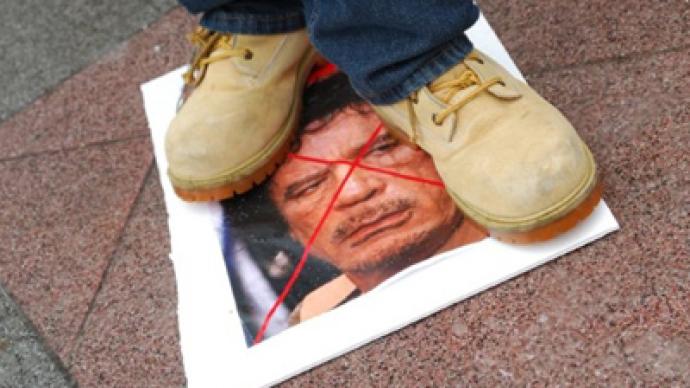 The UN Security Council's resolution to impose sanctions against Muammar Gaddafi and his regime in Libya received all 15 votes during the Saturday session in Brussels.
The Council supported an international travel ban and freezing of assets for Gaddafi, his immediate family members and loyalists (16 people in total), as well as an arms embargo. The Security Council also referred Gaddafi to the International Criminal Court for prosecution for alleged crimes against humanity.Further, the Council urged a political resolution to the country's difficulties and condemned the violence Gaddafi's regime has been resorting to in an attempt to put down the recent national uprising. The UN estimates the ten days of revolt in Libya have taken the lives of over 1 000 people as protesters frequently having to face live ammunition.Gaddafi refuses to stand down following his 41 years of rule, with reports that civilians loyal to him are being armed to attack protestors. Other accounts claim authorities are removing bodies from the streets and hospitals in an attempt to mask the death toll, though witnesses say more than one thousand people have been killed since Friday. A transitional government is already being discussed in those areas controlled by anti-government protesters. Mustafa Abdel-Jalil, Libya's ex-Justice minister who resigned on Tuesday in protest against the excessive use of force against demonstrators, is considered to be leading this process.
You can share this story on social media: