UN to vote on settlements boycott amid Israeli diplomatic strike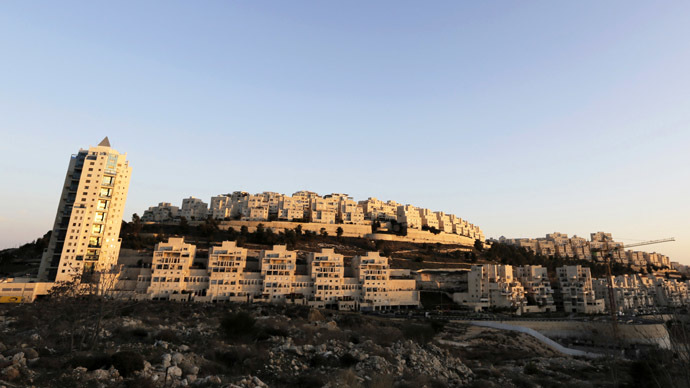 The UN will vote on a resolution calling for a business boycott of West Bank settlements later this week. However, in light of the current diplomatic strike in Israel, it looks like no Israeli representatives will be at the forum to defend their position.
The United Nations Human Rights Council in Geneva is scheduled to vote on five resolutions concerning Israel this week. One of these resolutions stipulates a boycott on Israeli businesses "to ensure that their activities do not have an adverse impact on the human rights of the Palestinian people."
It calls on all nations to respect basic human rights "by taking all necessary steps — including by terminating their business interests in the settlements."
The resolution in question was drawn up by Arab nations and members of the Palestinian Authority and reportedly closely resembles the wording of recent boycott, divestment and sanction campaigns. Although the resolution is not binding, it has the Israeli Prime Minister very concerned, an unnamed Israeli official told Haaretz.
At present, the members of Israel's Foreign Ministry are engaged in an indefinite strike over a dispute about working conditions and salaries. As a result, Israel will have no representative in Geneva this week to fight its corner and soften the wording in the resolution.
In addition to the resolutions, a report by the UN Human Rights Council's Special Rapporteur on Palestine, Richard Falk, will be delivered. The document will ask the International Court of Justice at The Hague to investigate whether Israel's occupation of Palestinian territories equates to "colonialism, apartheid andethnic cleansing." The report maintains that Israeli policies in the West Bank are effectively denying Palestinians' right to self-determination by means of "segregation."
A document drawn up by UN Secretary General Ban Ki-moon will be presented to the council, urging Israel not only halt its settlement expansion, but reverse it.
The Israeli government has condemned the movement to boycott Israeli businesses because of the settlements. In a speech in February, Benjamin Netanyahu branded the movement as a modern manifestation of anti-Semitism.
"In the past anti-Semites boycotted Jewish businesses and today they call for the boycott of the Jewish state, and by the way, only the Jewish state," Netanyahu said. "I think that it is important that the boycotters be exposed for what they are, they are classical anti-Semites in modern garb," Netanyahu said.
He stated that the ultimate goal of the boycott movement was the complete destruction of the Jewish state.
Negotiations for the peace process between the Israeli government and the Palestinian Authority hit another stumbling block recently after President Mahmoud Abbas refused to publically recognize Israel as a Jewish state. The international community has condemned Israeli settlements as illegal under international law, but in spite of this Israel continues to announce plans to expand its construction.
You can share this story on social media: