UN human rights chief says whistleblowers need protection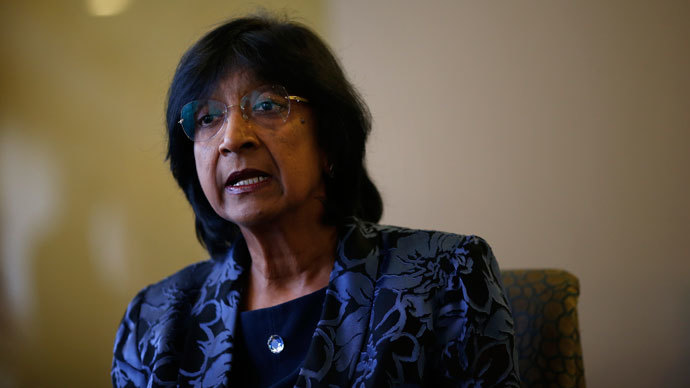 In her first reference to whistleblower Edward Snowden's case, UN Human Rights Chief Navi Pillay has called on all countries to protect the rights of those who uncover abuses and stressed the need to respect the right for people to seek asylum.
Commenting on the fugitive former US intelligence contractor, who is presently wanted by the US for leaking classified details of its surveillance programs, Pillay noted that undue surveillance could amount to an infringement of human rights.
"National legal systems must ensure that there are adequate avenues for individuals disclosing violations of human rights to express their concern without fear of reprisals," said Pillay.
"Snowden's case has shown the need to protect persons disclosing information on matters that have implications for human rights, as well as the importance of ensuring respect for the right to privacy," she added.
Snowden appeared with human rights activists during a press event at Sheremetyevo International Airport on Friday, during which he expressed thanks for "all offers of support or asylum I have been extended," which so far include Venezuela, Bolivia, and Nicaragua.
At the same time, Snowden indicated that he would seek asylum from Russia, at least for the time being, until such time as travel to Latin America would be possible.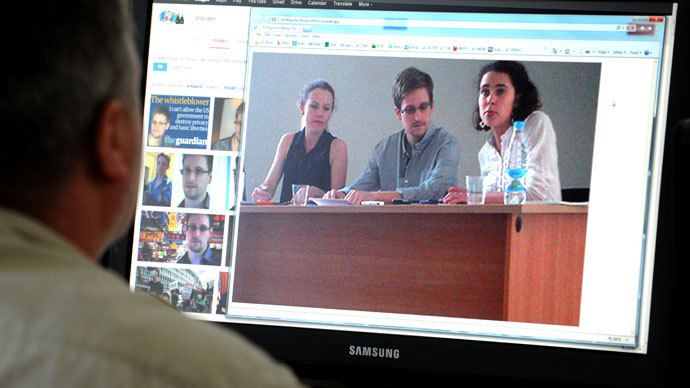 Meanwhile, the White House warned Russia not to offer the former intelligence contractor a "propaganda platform," while the US ambassador to Moscow, Michael McFaul, called a member of the humans rights delegation on Friday and asked her to pass on a message to Snowden that he was not considered a whistleblower by the US, reports the Guardian
The US is currently attempting to extradite Snowden to stand trial on charges of espionage. Pillay, however, stated on Friday that even legitimate national security concerns had to be weighed against proper safeguards, in tacit support of Snowden's case.
"While concerns about national security and criminal activity may justify the exceptional and narrowly-tailored use of surveillance programs, surveillance without adequate safeguards to protect the right to privacy actually risks impacting negatively on the enjoyment of human rights and fundamental freedoms," she said.
Pillay referred to the Universal Declaration of Human Rights and the International Covenant on Civil and Political Rights, which stipulate that no one may be subject to arbitrary interference with their privacy, family, home or correspondence.
Reliable information regarding human rights violations on the part of an intelligence agency were most likely to come within the agency itself, according to testimony by a former UN expert on human rights in counter terrorism cited by Pillay.
Russian President Vladimir Putin had previously stated during a July 1 press conference that Edward Snowden might remain in Russia, but only under the condition that he stops divulging sensitive US government information.
"If he wants to remain here there is one condition – he should stop his work aimed at inflicting damage on our American partners," Putin said.
During Friday's press conference, Snowden indicated that he would once again seek to remain in Russia, in compliance of the Kremlin's terms.