Bailout Britain cuts 10% of frontline cops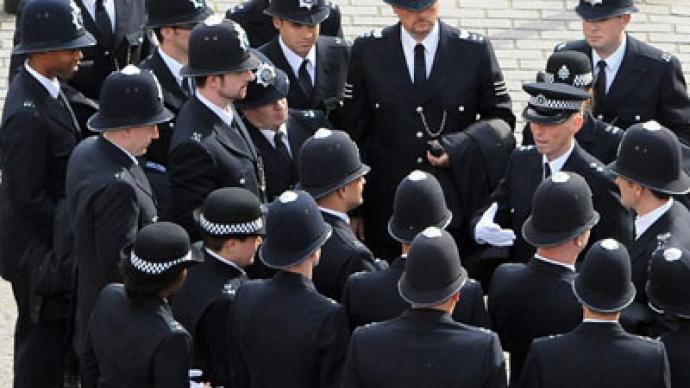 Almost 6,800 police posts have been downsized since the 2010 UK general election as a result of British austerity measures, according to a House of Commons analysis of updated Home Office figures.
The statistics show an average 6% reduction in frontline policing across England and Wales. The biggest came in Warwickshire (16%) and Nottinghamshire (13%). But the ultimate goal of cutting spending by 20 per cent, as required by the government, has been reached by only two out of the 43.Shadow home secretary, Yvette Cooper, who commissioned the investigation has said that cuts place the "police and crime commissioners … in an impossible position. Six thousand eight hundred frontline officers have gone in two years compared to the 5,800 that Her Majesty's Inspectorate predicted would be lost over five years. Given the concern over community safety it is no wonder the government is looking for someone else to blame", cites the Guardian.Cooper also attacked the government for blowing £100 million on the first police and crime commissioner elections in November, instead of channeling that money to save police jobs amid predictions of a very low voter turnout in the polls. "Yet it is government decisions which are undermining the ability of the police to fight crime," Cooper concluded.