Tolerably bad taste: UK pledges no court trials for offensive online jokes
Published time: 19 Dec, 2012 14:54
Edited time: 20 Dec, 2012 09:03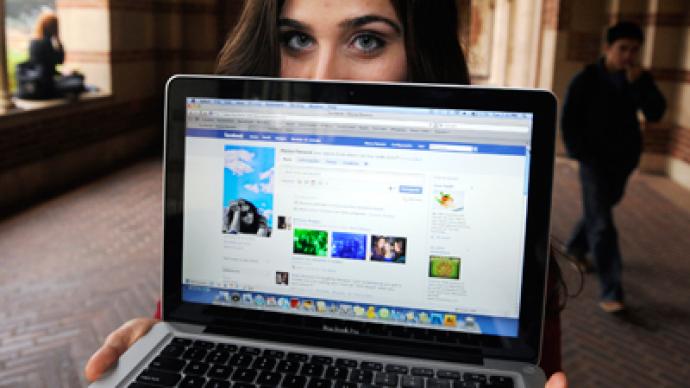 British prosecutors have revealed guidelines on what kinds of comments on social networks harm the public interest enough to merit a prosecution – people cracking jokes about bombing airports will apparently be spared.
­Cyberbulling, credible threats of violence and communications that breach a court order will be dealt with robustly, while comments that are merely offensive will be the subject of scrutiny and measured against a "high threshold" before a prosecution would take place, Director of Public Prosecutions Keir Starmer said.

The interim guidelines for police officers have been put into effect on Wednesday, and will now be subject to three months of public scrutiny. The new rules aim to strike a balance between freedom of expression and upholding the law.

The rules "protect the individual from threats or targeted harassment while protecting the expression of unpopular or unfashionable opinion about serious or trivial matters, or banter or humor, even if distasteful to some and painful to those subjected to it," Stamers explained.

The Crown Prosecution Service believes that offensive messages that were quickly deleted by a remorseful author or the service provider are usually unworthy of their attention. Drunken slurs on Twitter that you delete after sobering up will only embarrass you, but won't land you in jail or get you fined.

The same applies to controversial opinions you might want to share with your friends and unintentionally publish on Facebook for everyone to see. Offending somebody with a statement that "could conceivably be tolerable or acceptable in an open and diverse society" is also acceptable under the new rules.

Kids who are not mature enough to appreciate the potential harm that they may cause online will likewise be treated leniently by prosecutors.
The clarification comes months after the high-profile case of Paul Chambers was resolved in a UK court. Chambers was tried for joking on his Twitter account that he was planning to blow up the Robin Hood Airport in South Yorkshire, venting frustration about its closure due to bad weather.

Chambers was initially found guilty for sending 'menacing' messages, and it took two appeals to quash the conviction. The ordeal drew much public attention in UK, with many sympathizing with Chambers.

The CPS was reportedly prepared to not oppose the appeal in June and drop the case, but the initiative was overruled at the last minute by Starmer.