UK's NHS may adopt ID cards in struggle to curb health tourism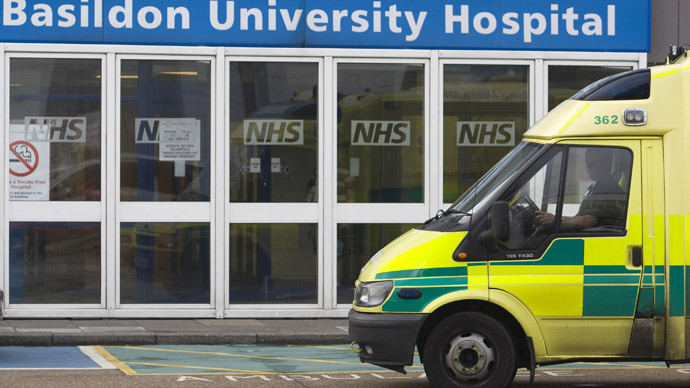 The UK may introduce an 'entitlement card' as a requirement for those seeking medical treatment in the country. The measure is widely seen as a part of a crackdown on health tourism – when non-nationals come to the country for free treatment.
The reform is currently under discussion, but if enacted it would only allow access to the National Health Service (NHS) for those who have regular residency; to obtain this status would take between six months and a year.

Upon applying for healthcare, patients would then be required to present a special ID card. Emergency and antenatal care would still be available free to the public.

The proposal was put forward by Frank Field, Labour MP for Birkenhead, and Nicholas Soames, Tory MP for Mid Sussex, who co-chair a cross-party parliamentary group on balanced immigration.

The news sparked worries among activists, but was welcomed by doctors, many of whom say they find it difficult to ask patients if they are entitled to NHS care over fears of appearing racist.

"The important thing is to make sure that people are not drawn to the UK artificially," Foreign Secretary William Hague told BBC on Sunday, adding that benefit tourism "has to be tackled."

Hague was largely referring to visitors from the EU, specifically Romania and Bulgaria, who now are allowed free movement within the union. He declined to give approximate figures of those coming to the UK, however, saying that such an estimate would be a "guesswork."

This is the latest development in British attempts to deal with the large influx of immigrants into the country.

In January, the UK announced a new citizenship test. According to reports, the new exam would include questions about Monty Python and details of the Queen's life, and other culturally specific trivia.

You can share this story on social media: