National Health Shame: UK hospital food worse than junk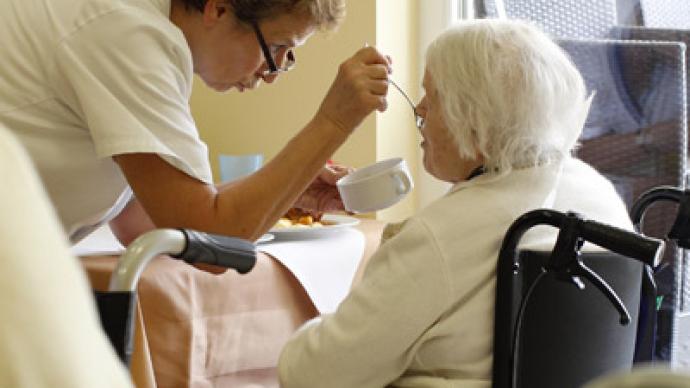 Being sent to a hospital in the UK could ruin your health. A recent study shows that three quarters of fast food meals are healthier than the food that is being served in the British hospitals.
The study conducted by the Sustain campaign group found that the food served in UK hospitals contains 60 percent more salt than an average burger. One curry portion served to clients had six times more fat than a KFC Zinger Burger with fries.As it stands today, after examining twenty-five meals from the NHS Supply Chain, a portion of pasta has over three times a person's total daily-recommended saturated fat intake and twice the salt limit.
The study further says that over eighty two thousand meals are binned each day, despite massive government spending of 50 million pounds in the last decade. The Campaign for Better Hospital Food is demanding that the government introduce compulsory minimum food standards into the National Healthcare Service.
In light of these results, the NHS has issued an apology stating, "There's no excuse for any hospital offering poor quality food."However, they have stressed that it is up to hospitals to cater to the needs of their patients.
Members of Parliament are reportedly taking the issue to the floor in a Transforming Hospital Food Bill debate.But ultimately, it is the individual hospital trust that is responsible for the quality of food provided. Although Food 2030 set a national food strategy, there are no provisions that require hospital trusts to provide better quality food. Instead, hospitals are advised on using local and ethically produced food from a range of government departments.
In the United Kingdom, over forty thousand people die from premature cardiovascular disease each year. Reducing the amount of salt and saturated fats in one's diet can reduce the likelihood of such illnesses, according to National Institute of Health and Clinical Excellence (NICE).Professor Mike Kelly, Public Health Director at NICE says reducing fatalities could be accomplished by "producing food in a healthier way as standard."
However, others say the argument is misleading.Rob Lyons, author of 'Panic on a Plate' says "the problem with NHS meals is not that they contain too much salt or fat but rather that they are frequently boring and unappetizing. This is distressing for those who must remain in hospital for more than a few days as they may not eat enough to aid their recovery from illness or surgery. NHS meals need to be tastier and more varied, not fitted to guidelines based on misguided health panics about salt and fat."