Healthcare on hold: UK doctors stage 24-hour strike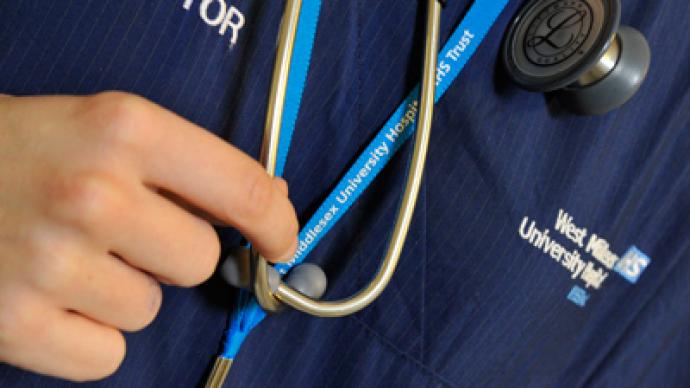 Medical appointments and surgery were cancelled across Britain as doctors staged a strike in protest at proposed pension reforms that would raise the retirement age and increase social security contributions.
The first strike in nearly 40 years lasted 24 hours, during which doctors refused to do medical paperwork and perform non-urgent procedures. Thousands of planned surgeries were cancelled across the country.Doctors' union the British Medical Association (BMA) represents 100,000 doctors, but it is unclear how many took part in the action.According to the London health authority, 90 per cent of hospitals and more than 80 per cent of doctors' practices worked normally, although it is also reported that around 490 operations and 3,200 hospital appointments were rescheduled.Doctors from the BMA accuse the government of reneging on a pension agreement reached just four years ago. They argue that the current scheme already rakes in a surplus of £2 billion (about $3.1 billion) and say a new offer would mean doctors would have to contribute much more than other high earners in the public sector.However, the government argues that the current agreement is no longer affordable. Health Secretary Andrew Lansley said the BMA failed to recognize the political and economic situation the country is in, and stressed that doctors were wrong to penalize patients.  Clare Soloman from the Coalition of Resistance told RT that the government will label the doctors as irresponsible, even though doctors are genuinely dedicated to the welfare of society."Doctors are trying to protect society at a time when we are having swinging cuts … We are going to need more healthcare, not less, and it is not going to be MPs at Parliament that are going to feel that effect," she argued.
You can share this story on social media: