UK living worst in Europe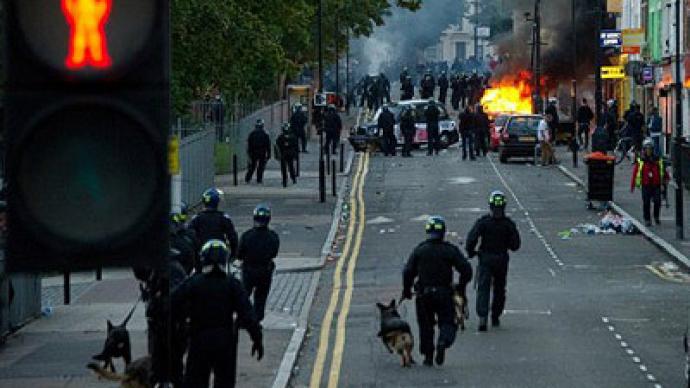 The United Kingdom has been singled out as the worst place to live in Europe in a recently-published uSwitch Quality of Life Index, raising concerns that further austerity cuts could mean August's riots were only a taste of things to come.
An opinion poll which accompanied the index found that only five per cent of respondents were still happy to live in a country that even Prime Minister David Cameron admitted had a "broken society."  In fact, the deteriorating situation in the country has led some 46 per cent of those questioned to consider emigrating.  Perhaps more surprisingly, life in Italy and Ireland measured better in comparison despite their economic woes, while France topped the list.The index, which weighs 16 different indicators ranging from the cost of essential goods and services to government spending on education and healthcare, compares and contrasts the overall quality of life in 10 developed European countries.Despite higher-than-average wages in the UK, uSwitch concluded that the poor work-life balance, late retirement age and rising energy and petrol prices contributed to the dismal showing.  While the UK had been hovering on the lower rungs of the index for several years, this is the first time it has hit bottom.  In reaction to the UK's poor ranking, Ann Robinson, Director of Consumer Policy at uSwitch, said: "Last year at least our neighbors in Ireland were worse off; now we can't even console ourselves with that."However, a bit of consolation might be exactly what many need.  According to the Guardian, when asked what concerned them most, 59 per cent of Britons agreed with Cameron's assessment that their society was in fact broken.  While the high cost of living troubled 49 per cent of respondents, 47 per cent were distressed by the high levels of crime and violence.But in the island kingdom known for its dreary weather, the forecast may be even bleaker.  With the government's Office of National Statistics predicting UK debt will reach £1 trillion next year, the largest cuts in state spending since the Second World War are on their way.  With social welfare, healthcare, education and nearly 500,000 public sector jobs on the chopping block, a society that has been seething since the cuts were first announced could very well reach boiling point.In a statement posted in reaction to the riots which swept through London and other parts of England back in August, former Mayor of London Ken Livingstone argues that the current government's policies are likely to feed public discontent.  "The economic stagnation and cuts being imposed by the Tory government inevitably create social division. As when Margaret Thatcher imposed such policies during her recessions, this creates the threat of people losing control, acting in completely unacceptable ways that threaten everyone, and culminating in events of the type we saw in Tottenham."And if the opposition is correct in believing that more severe cuts could plunge the nation back into recession by increasing unemployment and reducing overall revenues, "the worst place to live in Europe" might not be seeing brighter days for a long time to come.
You can share this story on social media: