Twitter steps up security against cyber-predators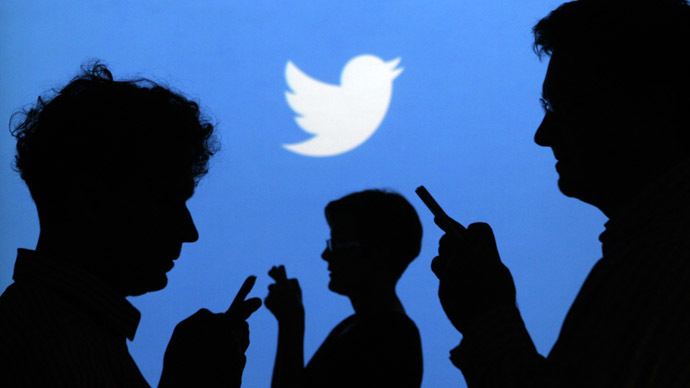 Twitter is tightening up cyber-security to shield its users from online snooping. The social network is following in the footsteps of Facebook and Google, who both took steps to protect user data in the wake of the NSA spy scandal.
The social messaging service announced it was implementing forward secrecy protocol "as part of our continuing effort to keep our users' information as secure as possible." The introduction of the protocol protects encrypted information even if a decryption key is used to try and break into it.

"Forward secrecy is just the latest way in which Twitter is trying to defend and protect the user's voice," Twitter wrote in a statement on its engineer's blog.

Google, Dropbox, Facebook and Tumblr have all installed forward secrecy in a bid to protect internet privacy.

The service has almost no perceivable effect on the user experience, apart from a small time lag when people log in. The data that will be protected with the new hard-to-crack codes will include tweets published on the micro-blogger website, but also private messages.

The fallout from the NSA spy scandal earlier this year has caused a number of websites to take additional security measures to thwart online spying. Documents leaked to press by former NSA contractor Edward Snowden revealed that the agency collects cyber data on a massive scale, bypassing internet security.

In the latest round of revelations, an NSA mission statement was leaked to the New York Times, describing how the spy agency would continue to expand as the global leader in clandestine surveillance.

The statement comes from a 2012 memo written after PRISM and many of the other programs that have since outraged the public were implemented. It details a four-year plan to "aggressively pursue legal authorities and a policy framework mapped more fully to the information age."

In response to allegations Washington has overstepped its mandate of protecting national security, the White House launched an inquiry into the NSA's spying activities. Several US lawmakers have backed a bill that seeks to curb its powers and cut its funding.

The US has also come under fire for allegations it kept tabs on foreign leaders. German Chancellor Angela Merkel and Brazilian President Dilma Rousseff both condemned reports that the NSA had hacked into their personal communications, and both countries have threatened counter-measures.

Germany has announced that its government officials will be required to use encrypted telephones, while Brazil is currently discussing an internet privacy bill that would enshrine basic rights on the internet.

In addition, it would require all information regarding Brazilian citizens to be stored within Brazil, something that has sparked opposition from companies like Google, who claim users will be deprived of "great services that are provided by US and other international companies."
Germany and Brazil have also teamed up to jointly submit a new draft resolution to the UN General Assembly, which calls for an end to excessive electronic surveillance, data collection and other snooping techniques.