Tree exorcist caught near Eiffel Tower in Paris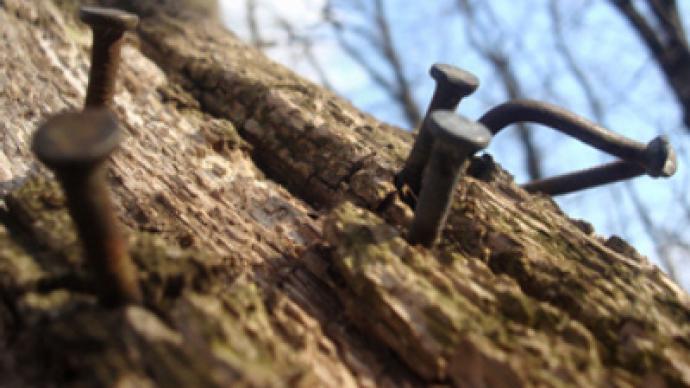 An exorcist who damaged trees and painted them "to free them of evil spirits" was arrested by Paris police at Champs de Mars near the Eiffel Tower.
Over three weeks, gardeners watching trees and bushes saw strange signs on the bark and nails hammered into the trees. About 100 trees were damaged.
To stop vandalism, night watches were set up. During the watch on February 27 at 4:30 a.m., the guards noticed a silhouette on a tree. As the 38-old violator explained later, he came to the park to commit rituals every night. The man was arrested before for similar violations, as police found out. Caught after a previous series of exorcist rituals, the man was temporarily put in a psychiatric clinic, but after his release got back to his weird "hobby."
You can share this story on social media: