Lost dog turns to police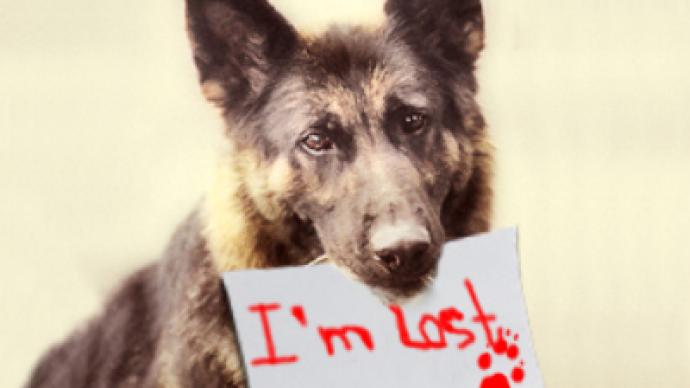 Pets never cease to amaze. A lost dog in Poland, unable to find his way home, went to… a police station.
A German shepherd named Ramzes, perhaps being in a playful mood or for some other reason known only to him, ran away from his owner while on a walk in the small Polish town of Veljun. The dog, ITAR-TASS reports, was unable to find his way home, and so instead went to the nearest police station.
Wagging his tail all the while, Ramzes greeted police officers coming back from patrol. One of the officers recalled that earlier a woman had told him her dog had run away, and gave him her phone number.
Ramzes was soon returned to his owner, who went on to explain the dog's love for policemen. The woman said she bought her pet in a kennel club that breeds dogs for police, and that the German shepherd's father also served with the police.
Meanwhile, another story about the happy return of a dog made headlines around the world.
Muffy, a dog who ran away from her home in the Australian city of Brisbane nine years ago, recently turned up two states away in Melbourne and has been reunited with her owner, the Brisbane Times reports.
Inspectors from the Royal Society for the Prevention of Cruelty to Animals, RSPCA, rescued the dog from a squalid backyard in Melbourne's suburbs two weeks ago. Thanks to a microchip, they managed to find Muffy's owners, Chloe Rushby and her mother Natalie Lampard, in Queensland.
When Muffy was found she was suffering from a skin infection and flea bites. She will continue to receive treatment at home. When she left Melbourne she was also packed off with a year's supply of dog food in her luggage.
But how she managed to get that far from home and what she was doing all these years is still a mystery.
You can share this story on social media: