Model abandons fiancé for paralyzed dog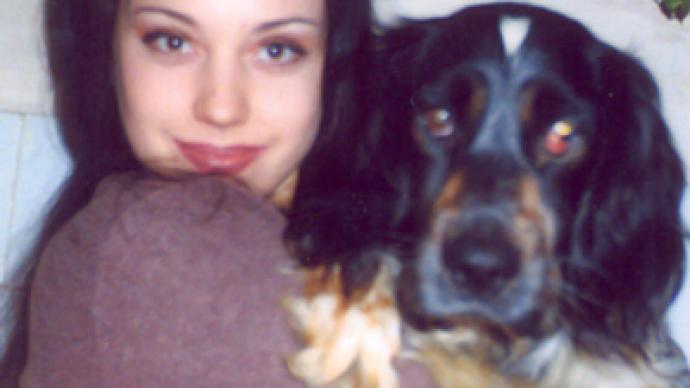 A model from Russia's southern city of Voronezh has opted for her sick dog rather than staying with her fiancé. The man gave 27-year-old Diana an ultimatum: me or the dying pet.
Spaniel Uni walked into Diana's life when she was 13, writes Russian online edition Life.ru. The puppy had a leukoma on his eye and his owners, the girl's neighbors, did not think he was strong enough to live. Diana talked them giving the animal to her.
Uni quickly became the object of adoration for the entire family. Several years later, the pet completely lost his sight, but this only made Diana love him even stronger.
Some time ago, Diana met promising young lawyer Andrey, whom she fell in love with. They were about to get married when an incident with the pet broke the engagement.
Once, while walking in the street, Uni got bitten by another dog. As a result his hind legs became paralyzed.
Diana was very upset and anxious about the pet. At first Andrey supported her, but then had enough of it.
"There should be limits to everything. It's crazy sacrificing your life for a dog. Don't you understand that?" asked Andrey in indignation.
The girl only cried in response. The vets did not give her any hope either:
"You should give up. The dog's old – you should put him to sleep."
But Diana continued fighting for the life of her adored pet. She even made a wheel-chair for him. She was so absorbed by the dog that forgot about the preparations for the wedding. And at one point Andrey told her she had to make a choice.
The one she made was not for the fiancé. When Andrey left, Diana learnt she was pregnant. However, this did not make her change her mind.
"How can I betray an old friend? I will be taking care of him till the end. Soon I'll be taking two prams for a walk," Diana says.
Read also: Supermodel Ruslana Korshunova was killed because of her hair
You can share this story on social media: