Russian tramps sell body parts to kebab stand
Published time: 13 Nov, 2009 13:41
Edited time: 13 Nov, 2009 23:32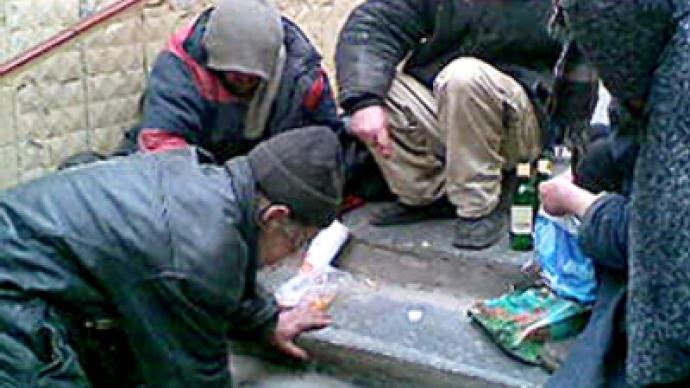 Three tramps from Northern Russia will face trial for killing a man, eating parts of his body and selling the rest to a kebab stand.
The regional directorate for the central Russian Perm Region reported on Friday that local law enforcement agencies had instigated a criminal case into the incident when three homeless people killed a 25-year-old man and sold his remains to a fast food street outlet.
According to prosecutors, police had found human remains near a bus stop in the city of Perm. Soon, they managed to detain three homeless men who confessed to killing a passer-by "because of personal dislike" using a knife and a hammer. After committing the murder, the tramps dressed the body and ate part of it. Later, they sold the remaining flesh to a fast food stand selling kebabs and pies.
All three of the detained are now in custody pending trial. If convicted, they could face up to 15 years in prison.
Read also: Little girl bites her baby-sister to death while parents sleep