One dead, dozens injured as two trains collide head-on in Switzerland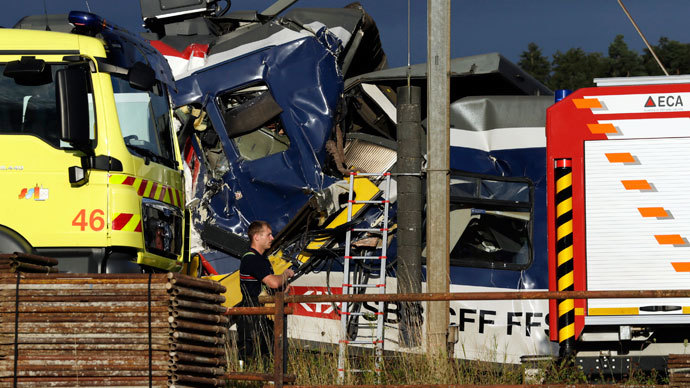 Two passenger trains collided in Switzerland early Monday evening, leaving several dozen wounded - at least five of whom are in serious condition. The body of one of the drivers has been recovered from the rubble, local media reported.
"As our train arrived at the station, another train collided into us - it was very violent," a passenger told the Geneva Tribune. 

Police sources confirmed to AP that 35 people were injured in the crash, although earlier reports suggested that up to 44 people might have been wounded.
The accident occurred in the municipality of Granges-pres-Marnand, near the city of Lausanne, in the western French-speaking region of the country. The trains crashed 100-200 meters away from a rail station, as one headed towards Lausanne, according to local commuter newspaper 20 Minutes.

"Many passengers were injured and were taken care of by rescue services," one witness said.


The incident happened at approximately 7pm local time. Firefighters, ambulances, helicopters, and police are on site.
State police spokesman Jean-Christophe Sauterel told AP just over an hour after the incident that rescue operations were still underway in the area. Passengers were evacuated from the wreckage wrapped in blankets. Those who were seriously injured were taken to either the University Hospital of Lausanne or a nearby hospital in Payerne.

The French RER train service has temporarily halted transportation between the two western municipalities of Moudon and Payerne, between which the crash took place. A replacement bus service has been established. The distance between the two areas spans just over 20 kilometers.
Europe has witnessed a spate of devastating public transport accidents over the past month, and this marks the third train crash in as many weeks. The most recent disaster was last Wednesday's high-speed train crash in Spain, in which 79 people died.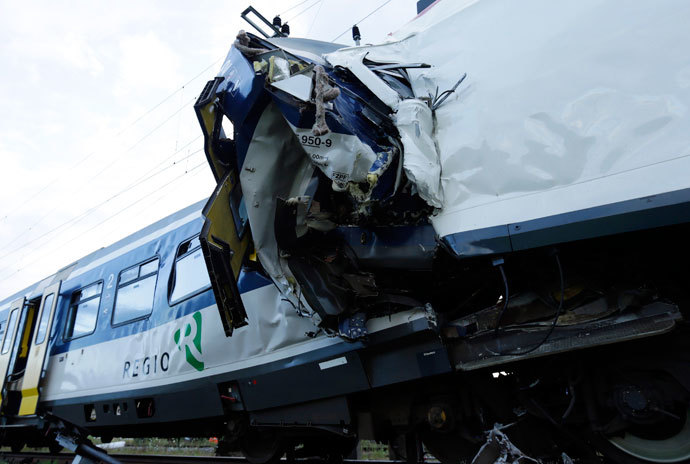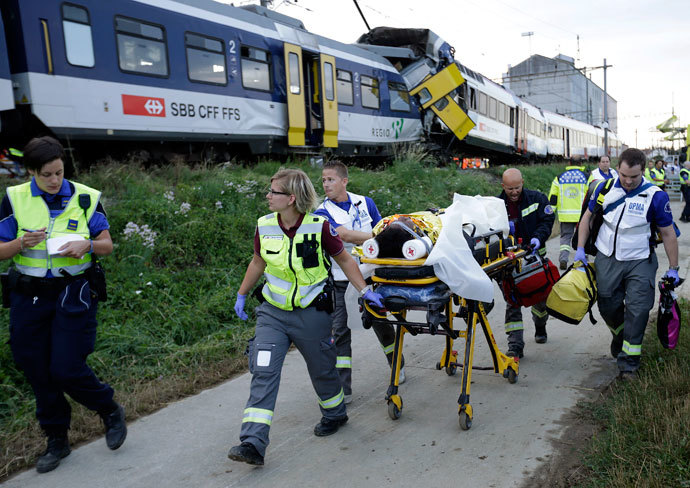 You can share this story on social media: