20 injured, 61 arrested as Swiss street parade turns violent (PHOTOS, VIDEO)
Twenty Swiss police were injured and over 60 were arrested when a politically-tinged techno parade in Bern turned ugly. Riot police fired teargas and water cannons at Black Bloc anarchists who wreaked havoc during the unauthorized rally.
This year's Tanz Dich Frei ('Dance Yourself Free') parade, the largest street party in Switzerland in over 20 years, ended with scuffle between security forces and protesters after dozens of masked Black Bloc members tried to break through barricades surrounding the Parliament building.

Later in the night, clashes between police and rioters moved to the station, where garbage cans and ATMs were vandalized. Police estimated the damage caused by vandalism and looting to be several hundred thousand Swiss francs.
Sixty-one protesters were arrested, and some police officers were hospitalized.

A police spokesperson declined to give immediate details on the arrests. However, those detained were apparently a fraction of what police estimated to be a 7,000-strong turnout for the parade, which was organized by an anonymous collective.

Participants organized the event on social networks, particularly Facebook, where 13,000 people said they would attend.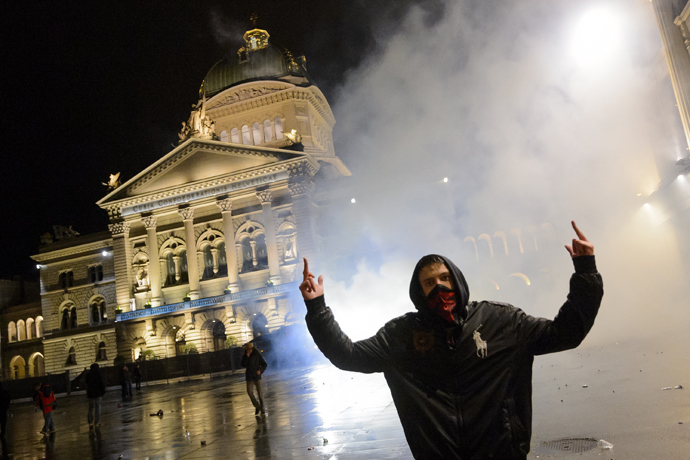 The rally's message was quasi-political, with protesters carrying banners with slogans like "Fight for freedom, don't just dance." They also pushed an anti-capitalist message, blasting neoliberal economics, commercialism and police brutality, AFP reported.

A statement was posted on the event's Facebook page warning troublemakers not to attend: "Help one another, keep your alcohol or drug use under control and organize your fights somewhere else. That way, we'll show the police and the authorities we can organize a successful event without them."

Despite the violence, by pre-dawn Sunday many youths were still dancing in the street, local press reported.

"It's too bad that the event could not be celebrated, but still ended peacefully," the organizers wrote on Facebook.

The rally, now in its third year, is tolerated by the authorities, but just like a year ago when 10,000 participated, it was not given official permission to take place.

Like last year's parade, hardliners managed to spray graffiti on parliament, leading authorities to take extra precautions.  Bern's Old Town was locked down on the eve of the event, with extensive riot police deployments and barricades erected around Parliament Square.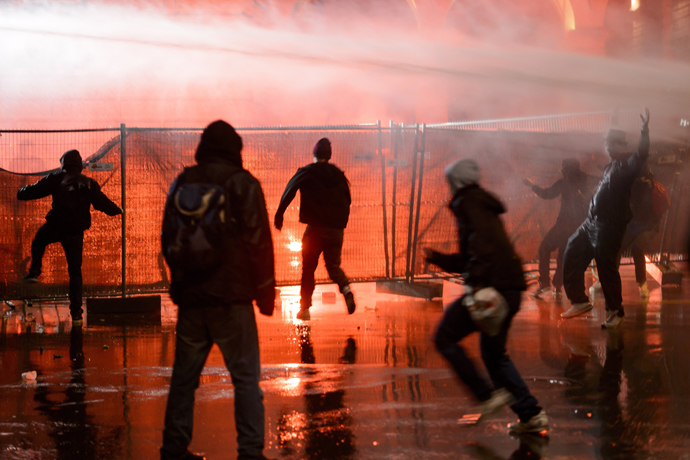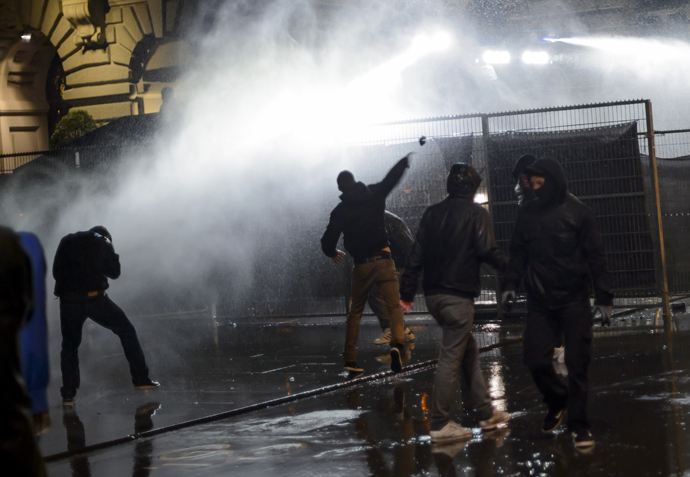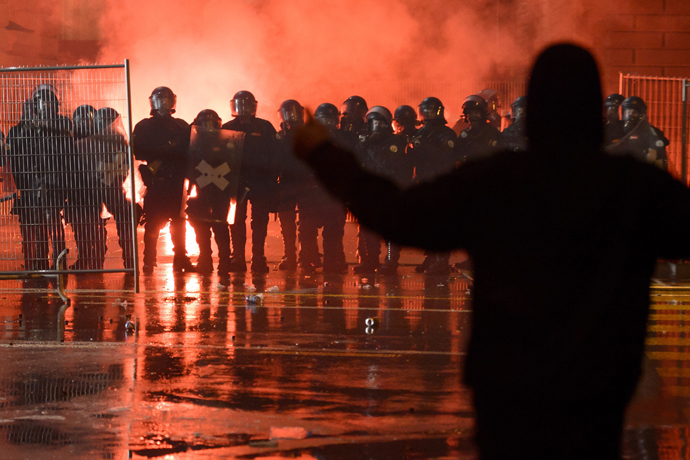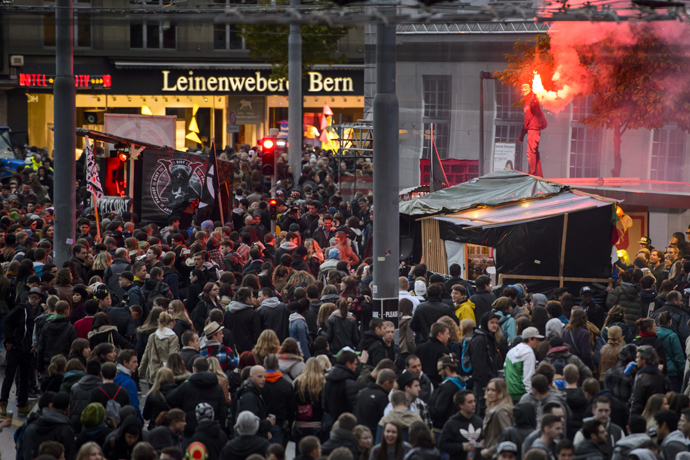 You can share this story on social media: