Renowned Russian actor dies
Published time: 4 Dec, 2009 19:13
Edited time: 8 Dec, 2009 19:59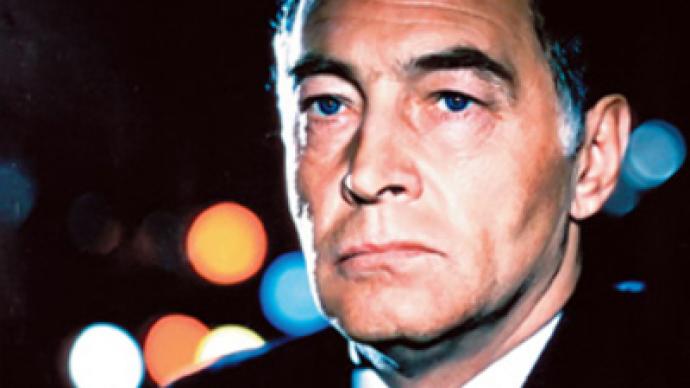 Vyacheslav Tikhonov, a legendary Russian film actor, died on Friday at age 81. Having starred in more than 50 Soviet films, he had become the personification of honor to many Russians because of his roles.
Tikhonov's most well-known part was in the 1973 film "17 Moments of Spring," where he played a fearless Soviet intelligence officer. His character became an iconic representation of masculinity and integrity while Tikhnov, himself, came to be seen as "the ideal Soviet man."
For their work on this film, both Tikhonov and the film's scriptwriter, Yulian Semyenov, were honoured by the KGB – for contributing to the Agency's image.
His contribution to the development of Soviet and Russian cinematography and art earned him a number of accolades, including the Order of Lenin – the most prestigious Soviet award.