Russia offers alternative Syria resolution, slams West-Arab draft as helping 'military aggression'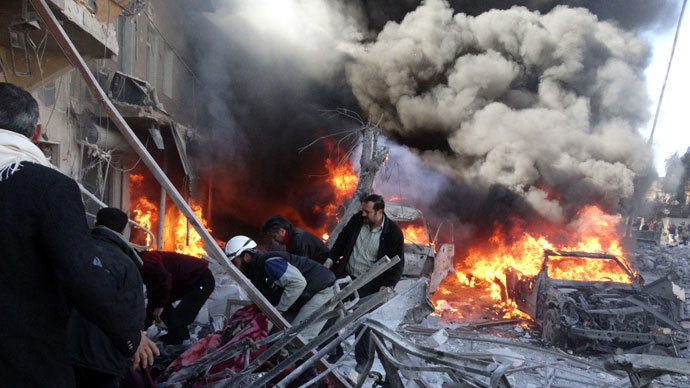 Both Russia and the West have presented their draft resolutions on delivering humanitarian aid to Syria. Moscow accuses the West of paving way to military aggression, whereas Washington blames Russia for insufficient action to help suffering Syrians.
Russia presented its own draft resolution on Syria in the UN after fiercely criticizing the Western-Arab draft resolution brought in last Thursday.
"We have presented our own draft resolution on Syria to the UN Security Council," Russia's Foreign Minister Sergey Lavrov told a news conference on Thursday, adding that it laid out "our vision of the role the Security Council can play if we want to foster a solution to the problems and not antagonize one side or the other."
"This is an independent document and not amendments to the draft that Luxembourg, Australia and Jordan submitted," Lavrov stressed.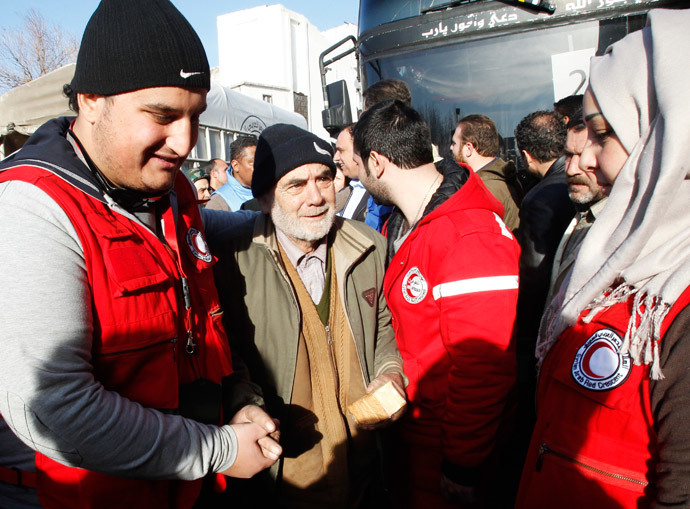 Lavrov denounced claims that fighting terrorism in Syria is only possible once President Bashar Assad resigns.
"A statement by the Western partners saying terrorism should be stopped only after Assad resigns means that they ignore a basic and universal principle - nothing can justify terrorism," Lavrov stated.
"The impression is that the humanitarian theme is now used, as has recently been the subject of chemical weapons, in an attempt to find an excuse to undermine the political process, shift the blame to the regime in Damascus and make a pretext to go back to the military scenario to then again change the regime," Lavrov slammed the Western initiative at a press conference in Moscow.
"We believe it is absolutely counterproductive," he stated.
#Lavrov: Russia has presented its proposal on Syria to the UNSC. We believe that the Syrian humanitarian crisis is the most urgent problem

— MFA Russia (@mfa_russia) February 13, 2014
UN Security Council members are going to meet on Thursday to hold consultations to possibly forge a mutually acceptable document to give a helping hand to Syrians.
Quoting its own diplomatic sources speaking on condition of anonymity, Reuters reported that "The P5 [permanent UNSC members] ambassadors will meet on [Thursday] to merge the texts [of both draft resolutions]."
"We're all working on a draft and that's good," the source in the UNSC said.
If the joint document is finally agreed upon, the voting on will take place no earlier than next week.
Russia wary of Western-Arab draft
The draft resolution proposed last week, was supported by the US, UK and France. It implied imposing sanctions on Syria if it fails to comply with a number of demands, including a 15-day ultimatum to stop violence in the country and let in humanitarian aid to the war-suffered areas.
According to Russia's Foreign Ministry, the Western resolution is full of one-dimensional accusations against the Syrian government and FM Sergey Lavrov dubbed it as "detached from reality."
On Tuesday Russia's UN Ambassador Vitaly Churkin waved off Western-drafted resolution as a "non-starter," telling the UN Security Council he dislikes 30 percent of it, without specifying details, Reuters quoted unspecified diplomatic source.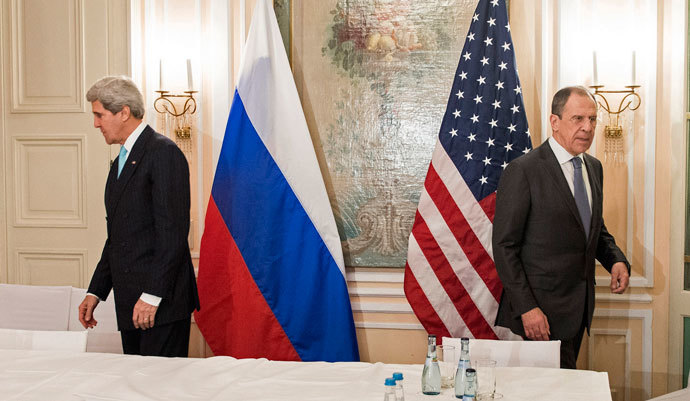 Russia made it clear it would use its veto right to block this resolution because Moscow suspects that once the deadline is over the violence will not stop and the government of President Bashar Assad will be accused of violating the resolution, which would open the possibility of international military interference into the Syrian conflict.
"Its whole purpose and aim is to create grounds for future military action against the Syrian government if some demands it includes are not met," said on Wednesday Russia's Deputy Foreign Minister Gennady Gatilov, stressing that such approach is unacceptable to Russia.
"We, of course, will not let it through," Gatilov said.
#Lavrov: What we need is honest talks, not speculations on the Syrian crisis and the UNSC prestige to further their geopolitical goals @UN

— MFA Russia (@mfa_russia) February 13, 2014
Pressure mounts on Moscow
With the Geneva 2 peace conference underway, the US is mounting pressure on Moscow to force in its own solution to the Syrian crisis.On Tuesday, US Secretary of State John Kerry initiated a phone talk with Lavrov to exchange thoughts on the Syrian crisis.
Later the same day during a news conference with French President François Hollande, US President Barack Obama maintained that diplomacy is failing in Syria and accused Russia of indifference to Syrian citizens, after Moscow rejected the Western resolution.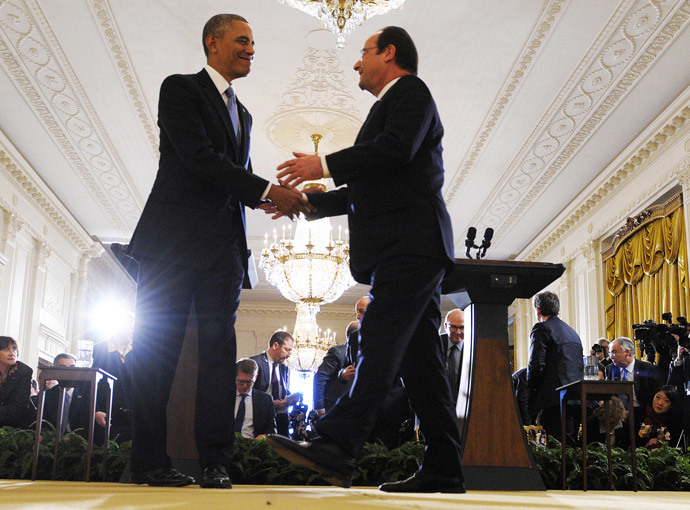 "With each passing day, more people inside of Syria are suffering, the state of Syria itself is crumbling," Obama said.
The American president confirmed that there is "great unanimity among most of the Security Council" to which "Russia is a holdout."
Kerry had "delivered a very direct message" to Russian authorities to stop blocking the US-supported resolution, Obama said, adding that not only official Damascus is responsible for sorrows of the civil Syrian population, but "the Russians, as well, if they are blocking this kind of resolution."
Obama also indirectly confirmed that the war card had not been taken off the table.
"Right now we don't think that there is a military solution, per se, to the problem. But the situation is fluid, and we are continuing to explore every possible avenue," he said.
Obama's characterization of Russian role rebuffed
In a statement issued on Thursday, Lavrov stressed that the "humanitarian crisis is the most burning issue in Syria and called to take practical steps to solve it. Russia is actively cooperating with humanitarian agencies and Syrian authorities to get the aid delivered to the people.
"We prefer to rely on specific actions, not emotional statements," Lavrov said, pointing out that "on the basis of such patient and close-tongued approach" humanitarian aid is already being delivered to old quarters of Homs and the Palestinian refugee camp of Yarmouk.
"We believe this is an example increasingly in demand," Lavrov added.
You can share this story on social media: