Sides exchange insults as Geneva 2 talks break up with no results
The fate of the next round of the long-awaited Geneva 2 peace talks hangs in the balance, after the first session ended in acrimony with no sign of progress, even on humanitarian issues.
Diplomatic niceties, maintained for the duration of the week-long talks behind closed doors, were dropped as soon as representatives of both sides staged their final press conferences.

"I regret to tell you that we have not reached tangible results during this week. There is no moderate opposition in Syria, only terrorists," declared Syrian Foreign Minister Walid Moualem, reiterating Damascus' official stance on the three-year conflict.

In the meantime, opposition spokesman Louay Safi said the talks confirmed the official opposition's stance that no progress could be made until a transitional government is in place – a plan President Bashar Assad has no plans to comply with.
"The regime clearly doesn't want a political solution, doesn't want to move a step forward to end the Syrian suffering. We will not be sitting here endlessly," Safi said.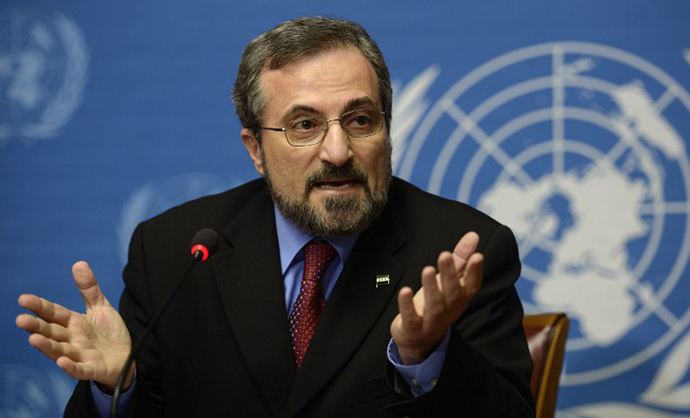 The talks have brought attention back to the official opposition in Syria, which has been increasingly overshadowed by radical groups on the ground, but the only concrete achievement has been the agreement to discuss the Geneva Communique – the US and Russia-backed roadmap for peace from 2012 – as a framework for negotiations. But even the interpretation of this well-intentioned document remains highly contentious.

"There was immense hope when this conference started. I understand that already people are starting to feel disappointed, but I can tell them is that things have gone so far down, that they are not going to get out of the ditch overnight,"
admitted the usually optimistic UN and Arab League mediator Lakhdar Brahimi, who spent over a year trying to persuade the two sides to talk to each other face-to-face.
"Things have gone so far down that they are not going to get out of the ditch overnight."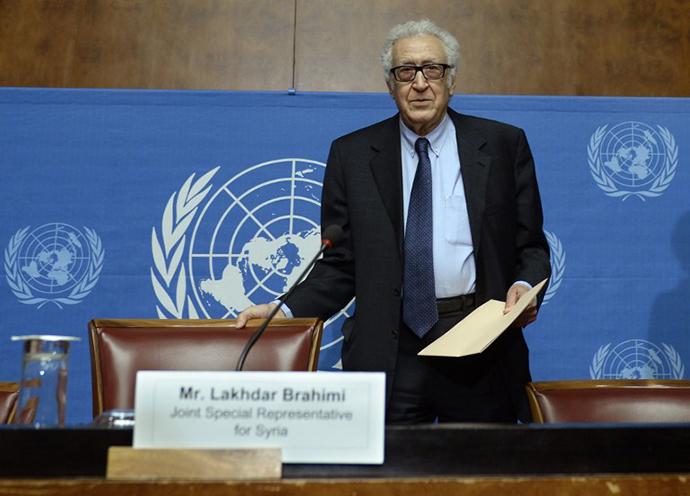 February 10 has been set as the date for the next series of talks in Switzerland, but Brahimi said that the government delegation will not confirm participation until it receives a go-ahead signal from Damascus.
In any case, hopes for ending the conflict – which has resulted in more than 130,000 deaths, according to the UK-based Syrian Observatory for Human Rights, the only organization still counting – remain slim.

"Neither in this round nor in any in the future, the opposition will not get a single concession from us. They will not be able to achieve by political means what they failed to achieve with force,"
Information Minister Omran Zoubi told a group of Assad supporters in Geneva.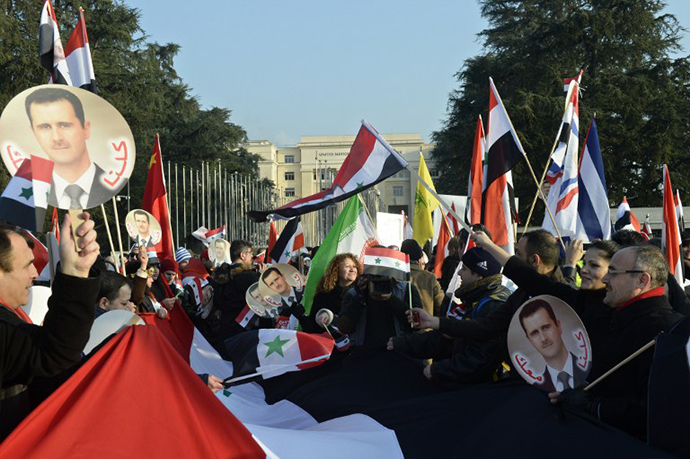 You can share this story on social media: