Hacking network Anonymous declares cyber war on Syrian govt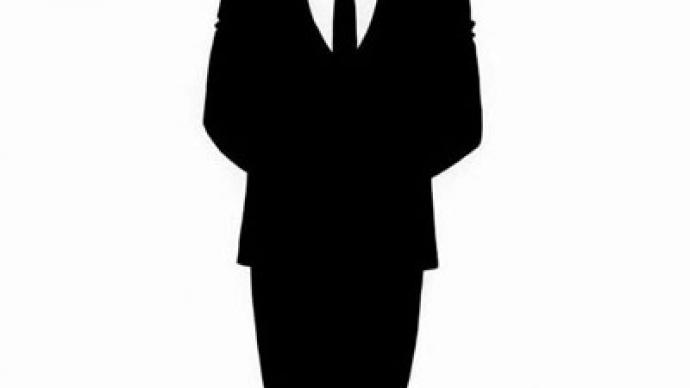 Anonymous have said they will shut down the Syrian governments websites around the world in response to Syria's internet blackout. For the second day all internet services, mobile phones and many fixed line phones are out of action.
­A tweet on Friday from the group read, "Government of Syria cuts country's internet access – anonymous goes on warpath." Anonymous quickly called their campaign Opsyria. At 02:00 am GMT on Friday they started removing all the Syrian government's internet properties that remained online, after the country's Web access was severed, they also targeted domains ran by pro-government sympathizers. Some of the Syrian organizations and companies that have been hacked by Anonymous include Syrian Railways, the Syrian parliament, Syrian TV and the Syrian Embassy in China. The hackers also managed to download 1GB of confidential memos and emails from the Syrian Ministry of Foreign Affairs including details about plane loads of cash from Russia and arms from Ukraine, which they have uploaded for public viewing. Hacking by pro Syrian regime forces – who had previously targeted Al Jazeera and Reuters – has dried up in the last few days presumably because of the Syrian internet blackout, Security Week, an online internet security journal, reports.  Although, it is not possible to verify many of these claims because of the internet blackout.
#Syria: Airport road reopens but Internet still cut: tinyurl.com/bpzfd65 Dial-up connections here: pastebin.com/hKyRW1ry#OpSyria#YAN

— Anonymous (@YourAnonNews) ноября 30, 2012
To try and get round the Syrian internet blackout, the same 'Speak2Tweet' has been opened which was launched by Google and Twitter when internet access was cut off in Egypt, just under 2 years ago. Google and Twitter have posted dial up numbers, so users in Syria can connect to the Web, as long as fixed phone lines remain open. As the communications lockdown continues it gives anyone with a voice connection the ability to Tweet, according to the tech website Next Web.But if Syria's phone lines get cut completely then these dial up options will also become unavailable. AFP correspondents note that telephone communications, both for mobiles and landlines, were cut in the capital and a few fixed telephone lines remained serviceable across the rest of the country."It is also very difficult to reach people by phone. But we have received reports that it is possible to communicate between certain regions via fixed telephone lines," Rami Abdel Rahman, the head of the Syria Observatory for human rights, reported.  The website of the official state news agency SANA, was also inaccessible and the news programs had not resumed transmission on Friday. Syrian state TV, which was still broadcasting, denied the blackout was nationwide. The Syrian opposition uses the internet and mobile phones extensively to communicate and to tell their version of what is happening on the ground in Syria. Internet experts believe that due to the nature of how the internet has been cutoff in Syria, the evidence points to the government rather than to the disparate opposition."Syria has four physical cables that connect it to the rest of the internet. Three are undersea cables that land in the city of Tartous, Syria. The fourth is an over-land cable through Turkey. In order for a whole-country outage, all four of these cables would have had to been cut simultaneously." Said internet security firm Cloudfare in a blogspot. ­
Government Of #Syria Cuts Country's Internet Access – #Anonymous Goes on the Warpath! securityweek.com/syrian-governm…#OpSyria#YAN

— Anonymous (@YourAnonNews) ноября 30, 2012