Typhoon Usagi smashes into southern China
The year's most powerful typhoon crashed into southern China on Sunday evening, killing two people and forcing hundreds of flight cancellations in nearby Hong Kong as heavy rain and fierce winds were brought to the region.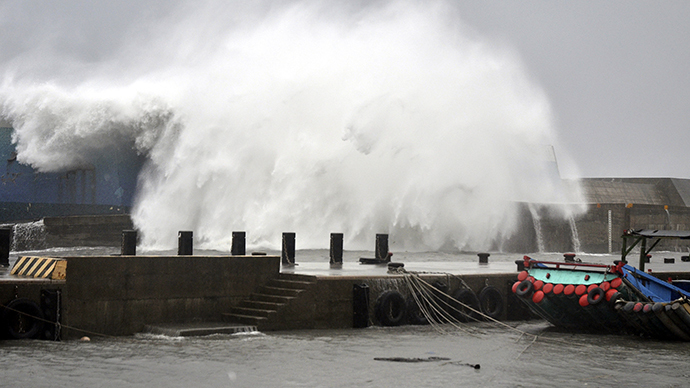 The typhoon was earlier on a crash course with Hong Kong, but veered away at the last minute, making landfall near the city of Shanwei in the Chinese province of Guangdong.
Two people in Guangdong province died after they were hit by a fallen tree, Xinhua news agency reported, citing local  officials.
Authorities in Guangdong initiated an emergency response plan for the Daya Bay nuclear power station - located northeast of Hong Kong - as Usagi approached, ordering four of six reactors to operate at a reduced load, the agency said.

Police in Shanwei ordered more than 8,000 fishing boats to return to port and more than 1,200 residents were shuttled to temporary shelters.

Usagi – Japanese for 'rabbit' – was classified as a severe typhoon, packing sustained winds of 175 kilometers (109 miles) per hour, with gusts of up to 213 kph (132 mph). The typhoon shut down one of the world's busiest sea ports and severely disrupted flight schedules from the US and Europe.
Hong Kong International Airport said that 370 arriving and departing flights were canceled and another 64 delayed, AP reported. Ferry services between Hong Kong and nearby Macau and outlying islands were suspended as the observatory raised the No. 8 storm warning signal - the third highest on a five-point scale.

The storm, characterized by meteorologists as the most powerful anywhere on Earth this year, earlier killed two people in the Philippines and sparked landslides in Taiwan while en route to southern China. Nine people in Taiwan were reportedly injured by falling trees.
Usagi was downgraded from a super typhoon on Saturday as its sustained winds fell below 241 kilometers (150 miles) per hour as it passed through the the Luzon Strait, which separates the Philippines and Taiwan.
In response to the imminent threat, Hong Kong authorities warned citizens to brace themselves for flooding and powerful winds. Cathay Pacific airline has announced it will suspend services when the storm strikes.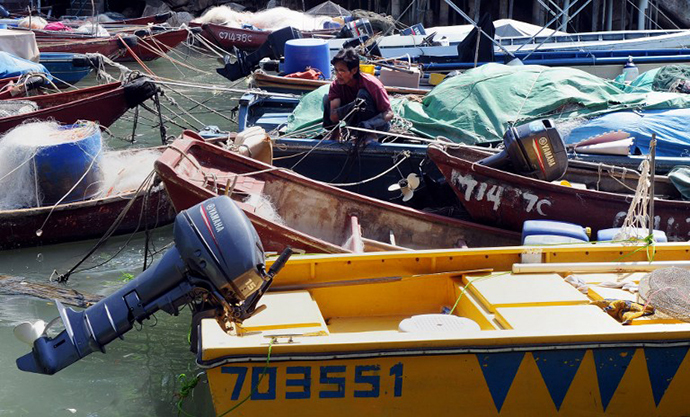 "Due to the anticipated impact of Super Typhoon Usagi approaching, operations at Hong Kong will stop from 18:00 on 22 September (Sunday) through 23 September (Monday)," said a statement on the company's website. The statement also urged citizens to refrain from non-essential travel.
On mainland China, authorities issued a red alert – the highest level warning – and forecast hurricane force winds and heavy rains. Over 4,000 people inhabiting the coastal towns of Fujian Province were evacuated in preparation for Usagi's arrival. Around 23,000 fishing boats have been put into shelter.

Usagi has already swept through the Philippines and Taiwan, leaving a trail of destruction in its wake.
The typhoon hit the Batanes islands in the early hours of Saturday morning, knocking down trees and cutting electricity.
"The winds are very strong. I cannot even go out now," Batanes governor Vicente Gato told DZBB radio in Manila. "Many trees have been uprooted and we have no electricity," he said. There have been no reports of casualties, but emergency services remain on standby.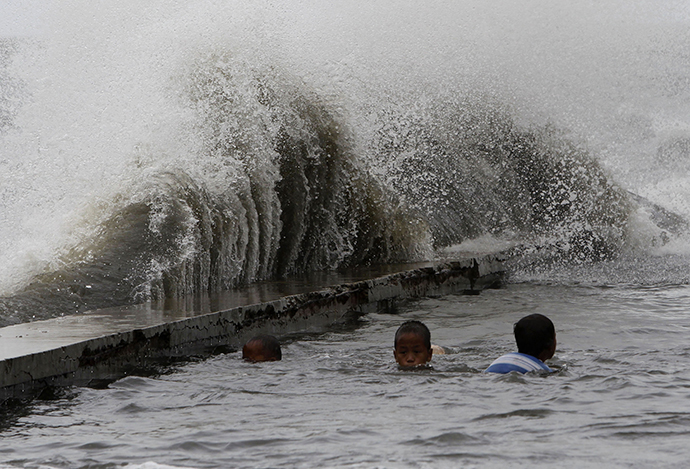 An average of 20 typhoons hit the Philippines and the surrounding area each year. Philippine Budget Secretary Florencio Abad said that as a result, the people of the Philippines were well prepared for Usagi.
"Our people there know the drill, but we have also issued warnings to take safety precautions," Abad said. "We're praying it doesn't create death and destruction."
Back in 2011, Typhoon Washi decimated the Philippines, killing 1,200 people and destroying thousands of homes. Typhoon Morakot left a trail of destruction in Taiwan in 2009, triggering huge landslides that killed around 600 people.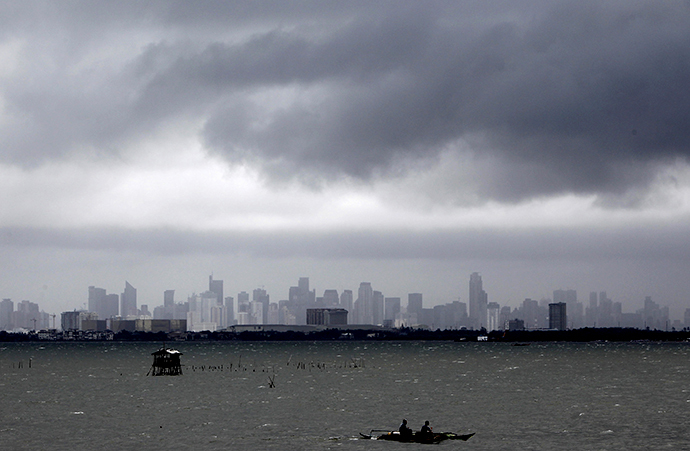 You can share this story on social media: